Reading Time: 
5
minutes -
Celebrating Family Day in Niagara Falls is a breeze if you do it at Clifton Hill! Where all are you going to find activities that the entire family will enjoy and meal options to satisfy every belly? You can buy Fun Passes online here or on the hill when you arrive. With your Fun Passes, you and the family will get to explore 6 of Niagara's most well-known attractions and one another's company. So pack the car and drive on over! We've created a step-by-step, hour-by-hour guide that takes you through the fun at Clifton Hill on Family Day so that you can spend less time planning and more time enjoying.
10:00 a.m.
The earlier you arrive at the Clifton Hill parking lot, the better your chances are to snag your dream sport? But don't worry, our lot has over 700 spaces for you to choose from. Conveniently located, the parking lot is just steps away from the attractions and restaurants. No need to fret if someone leaves a very important stuffed toy in the car by mistake, the location makes any forgotten item easy to retrieve.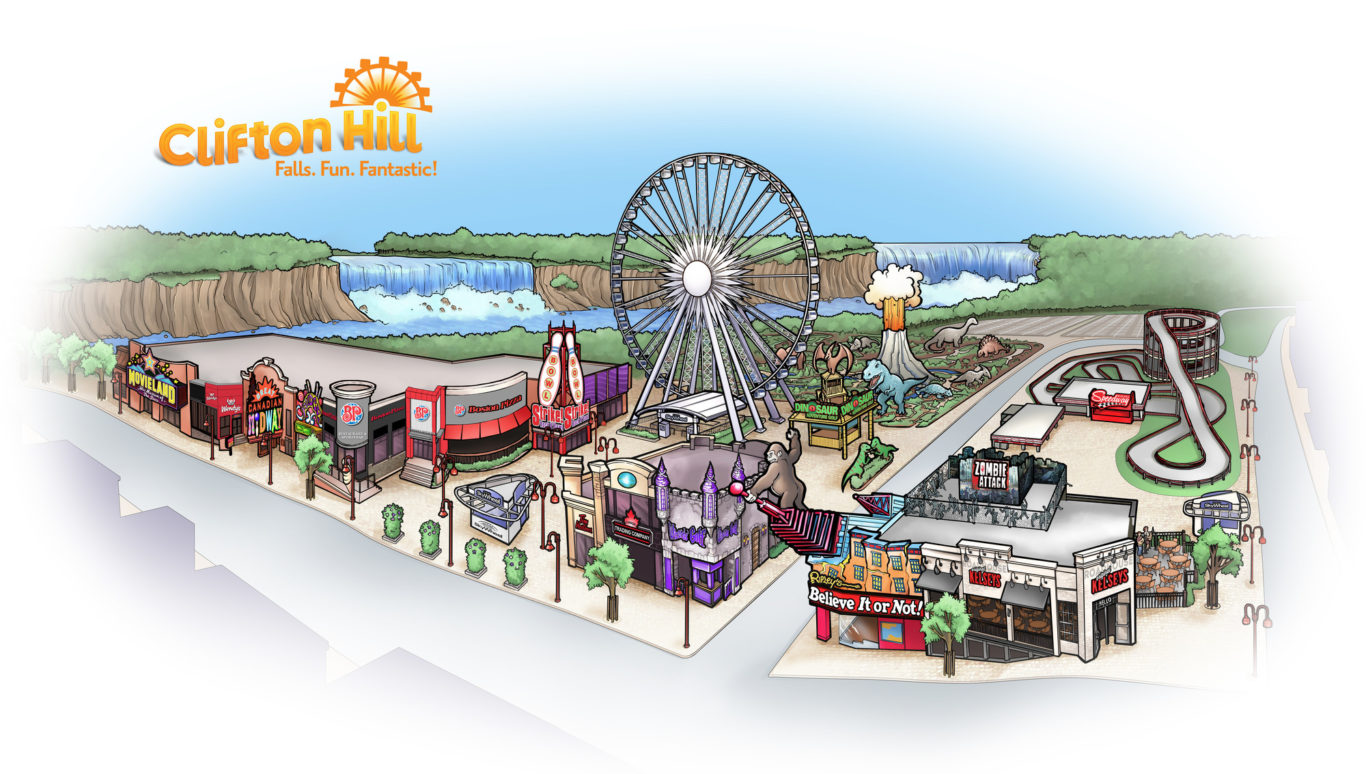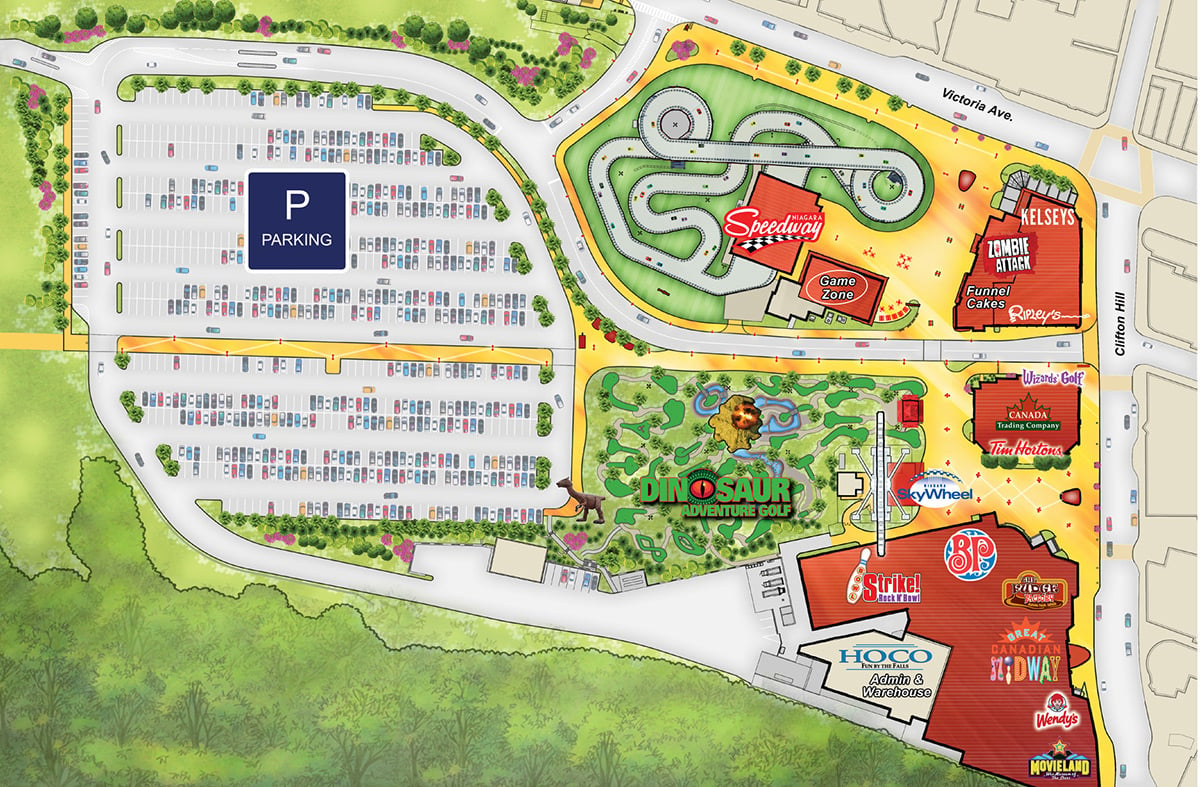 11:00 a.m.
Once everyone has settled in and has got their Fun Passes in hand, it's time to fuel up with some lunch. Walk over to Kelsey's, one of our family friendly restaurants with a menu that's truly got something for everyone. The interactive kid's menu features plain pasta dishes, mac and cheese, burgers, pizza, and more plus fun sides to choose from. The regular menu has options for meat lovers vegetarians and everything in between. Why not opt for a couple of starters to share while playing some table games like I Spy?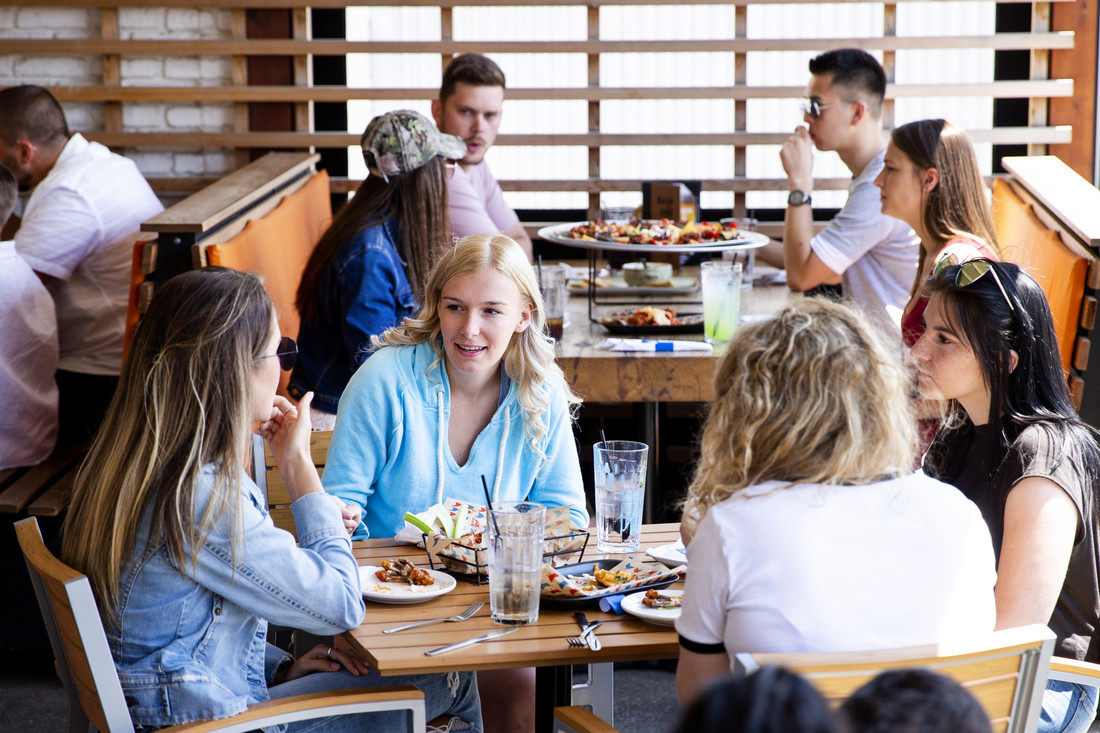 1:00 p.m.
After lunch has been had and the family is satisfied, the time for some serious fun has come. Head over to The Great Canadian Midway, a giant arcade game center with nostalgia written all over it. You'll find re-imagined and modernized versions of all of your favorite games as a kid, like Pac-Man and Mario Kart and new games, just waiting for you and the kids to discover. With your Fun Pass, you'll receive 5 bonus midway tokens to use towards the games to rake in the golden tickets that can be redeemed for tons of prizes. Your kids might be savvy with an iPad, but how will they do up against the classic machines that made up your childhood? We're feeling some kids against parents competition brewing!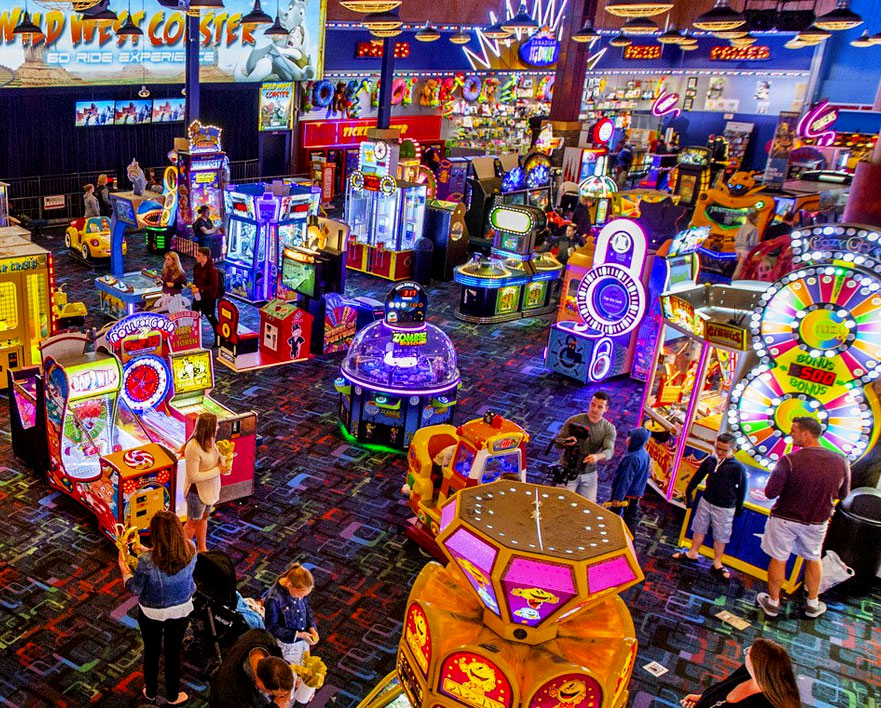 2:00 p.m.
After the Midway, walk around the hill with the prizes you've won like a badge of honor. If you're looking to get on your kid's good side, winning them the blue elephant they were admiring wide-eyed is a good place to start. Your next stop is Wizard's Golf, a glow-in-the-dark mini golf experience set in the fantastical land of wizards and trolls. This neon and dreamlike attraction is one of the many things you'll get to enjoy when you get a Fun Pass.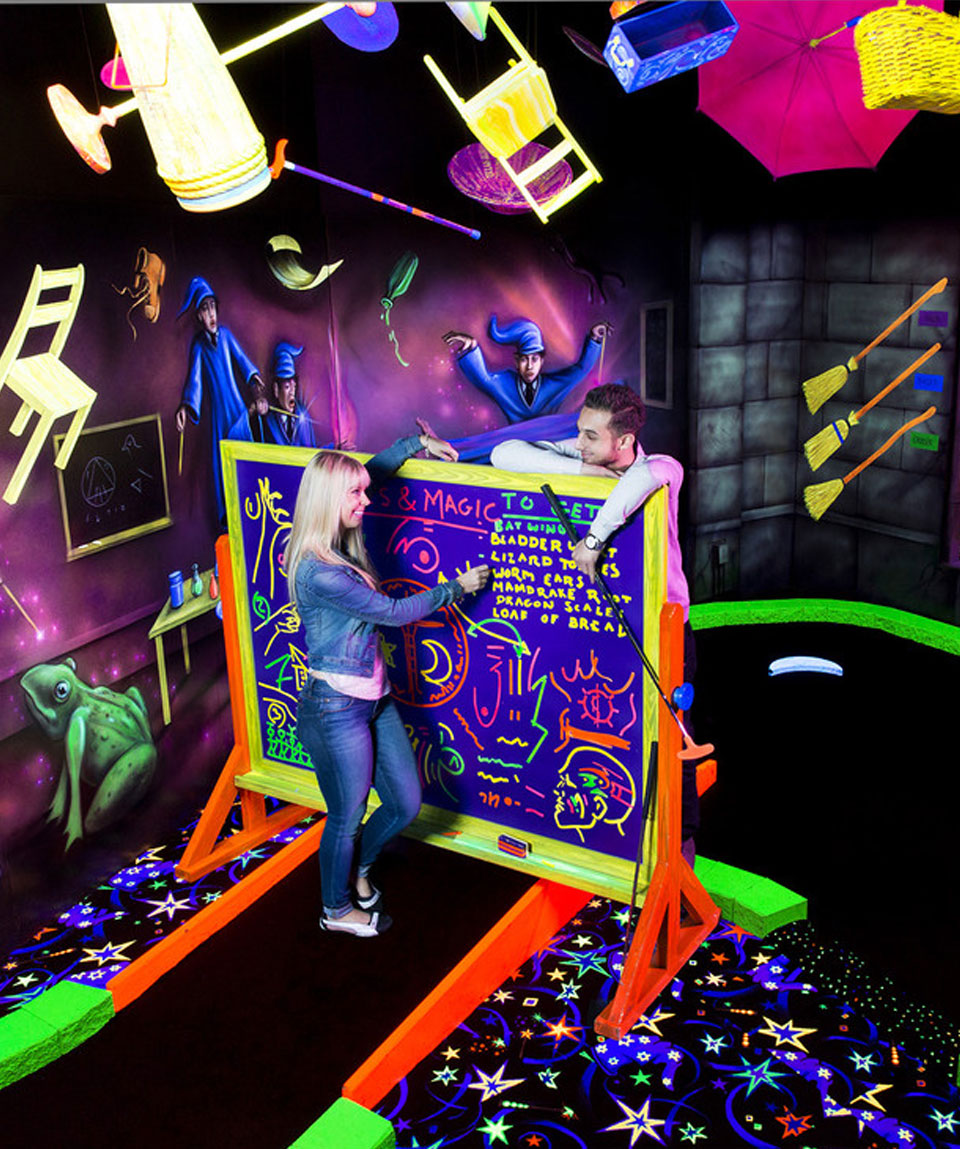 3:00 p.m.
After Golf it's time for another snack… a sweet one to be specific. At the fudge-factory, you'll find many drool worthy goodies dipped in chocolate to satisfy any and all of your afternoon cravings. The kids will love watching our expert fudge chefs cooking up our 20 unique flavors of fudge and looking at the different colors and shapes of candy through the sparkling glass windows. There are hundreds of assorted candies, candy apples, and an ice-cream bar to please any sweet tooth. After the Fudge Factory, you'll want to check out the Fun Factory just a few doors down. Here you'll find tons of not-so-basic souvenirs like a wax mold of your hands!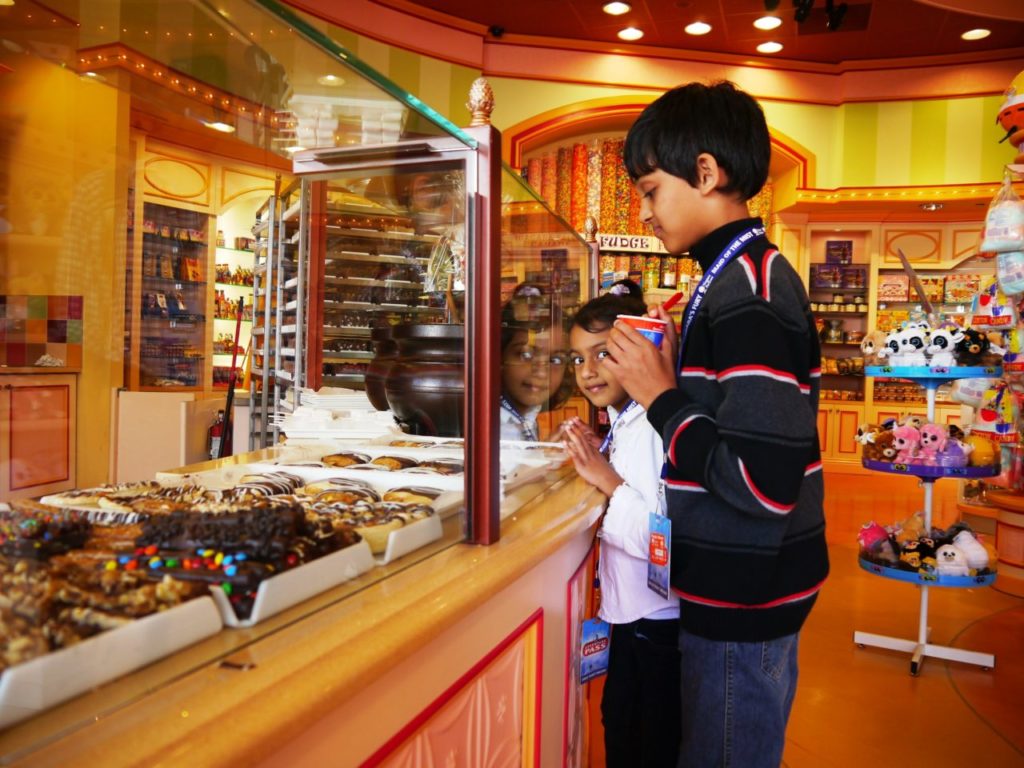 4:00 p.m.
Next on the list is Movieland, so make sure that the cameras are charged and ready! Undeniably one of the most notable features about entertainment at the falls are the wax figure museums where you and the family can get up close and personal with all of your favorite stars and celebrities. Challenge the fam to a mannequin challenge where everyone hides among the figures in a frozen pose while someone seeks!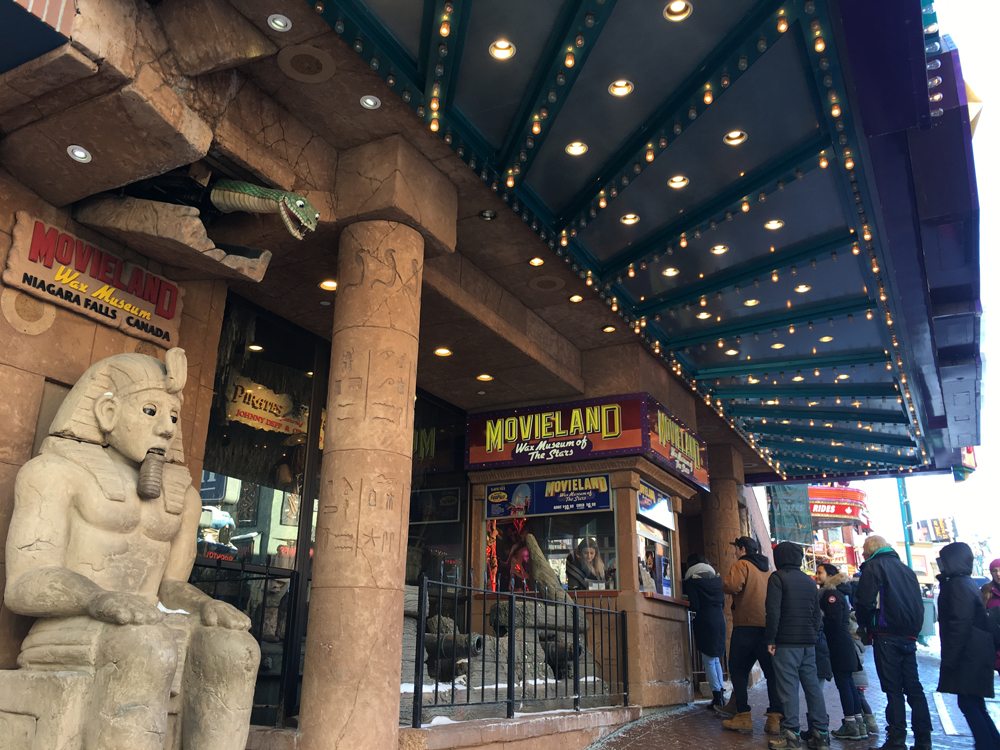 5:00 p.m.
For the ultimate 6D sensory experience you'll want to walk over to Zombie Attack, another featured attraction on your fun pass. The game features laser guns to shoot at zombies trying to take over the world, making your objective to keep that from happening.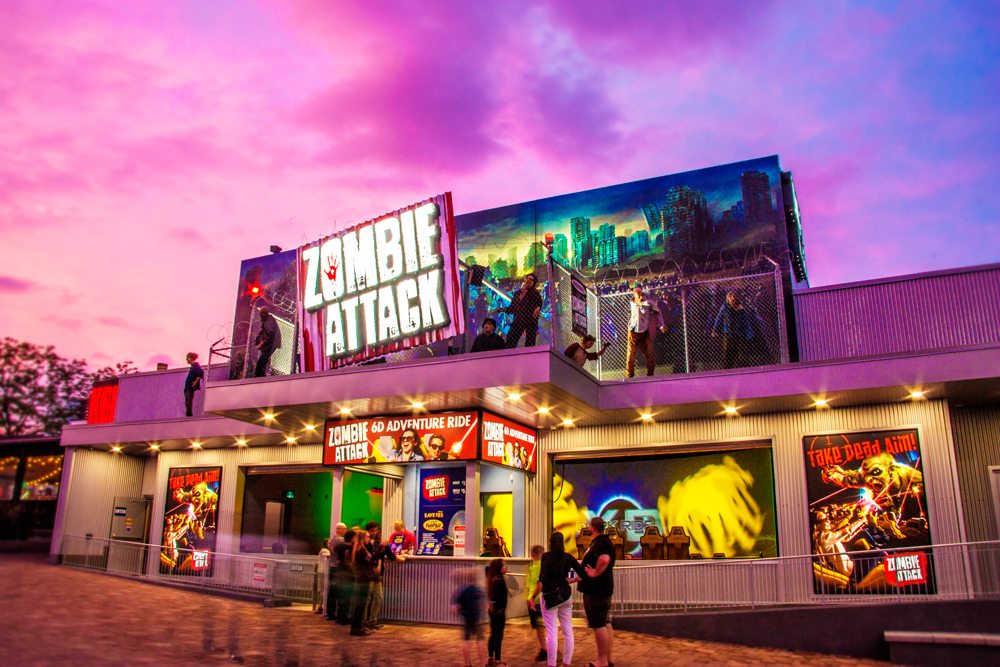 6:00 p.m
By now, the kiddos are likely to be hungry again but hesitant to stop the fun and games. Thankfully, we thought this through. At Strike Rock Bowling you can be served your dinner from Boston Pizza right to your bowling alley! Trying to feed the kids has never been easier! Our 14-alley 10-pin bowling arena can play games with without bumpers to give even the youngest one's a chance to feel like a winner. Why not order a drink with your inner and choose from an extensive list of beers, wines, and cocktails. Family Day isn't just about the kids having fun!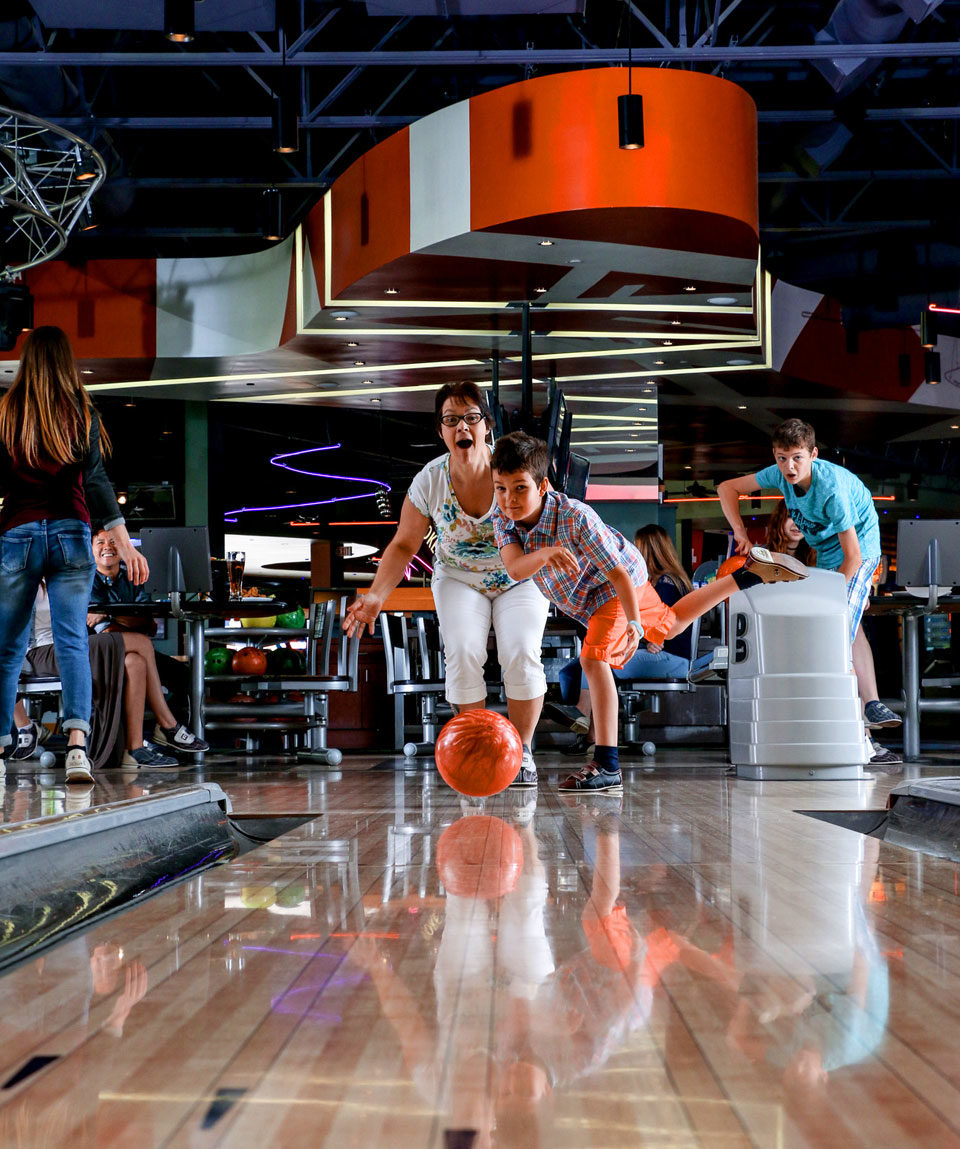 7:00 p.m
If everyone has still got it in them there's another multi-sensory game that's not to be missed. Ghostblasters is an interactive black-light adventure game that's part target game part coaster ride. You and your partner will be up against the ghosts of the haunted house, who'll win?!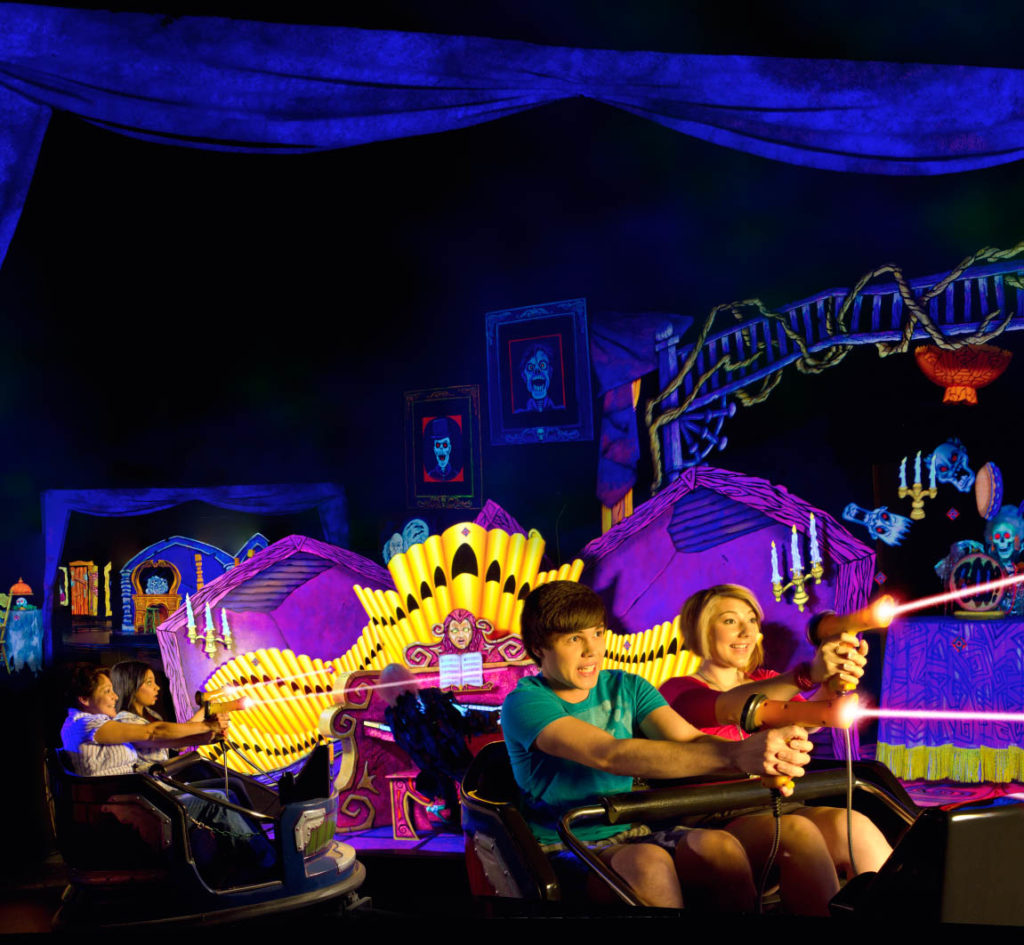 8:30 p.m
The sun has officially set at this point and the night sky is lit up with all of the sparkling light and neon signs of Clifton Hill. There's no better way to enjoy the scenery than from up in the Skywheel. Seated inside of a private and heated gondola you'll get to show the kids all of the landmarks like the falls, the Niagara River, and other surrounding beauties. With your Fun Pass, you'll get an extra spin for a trip back to the clouds.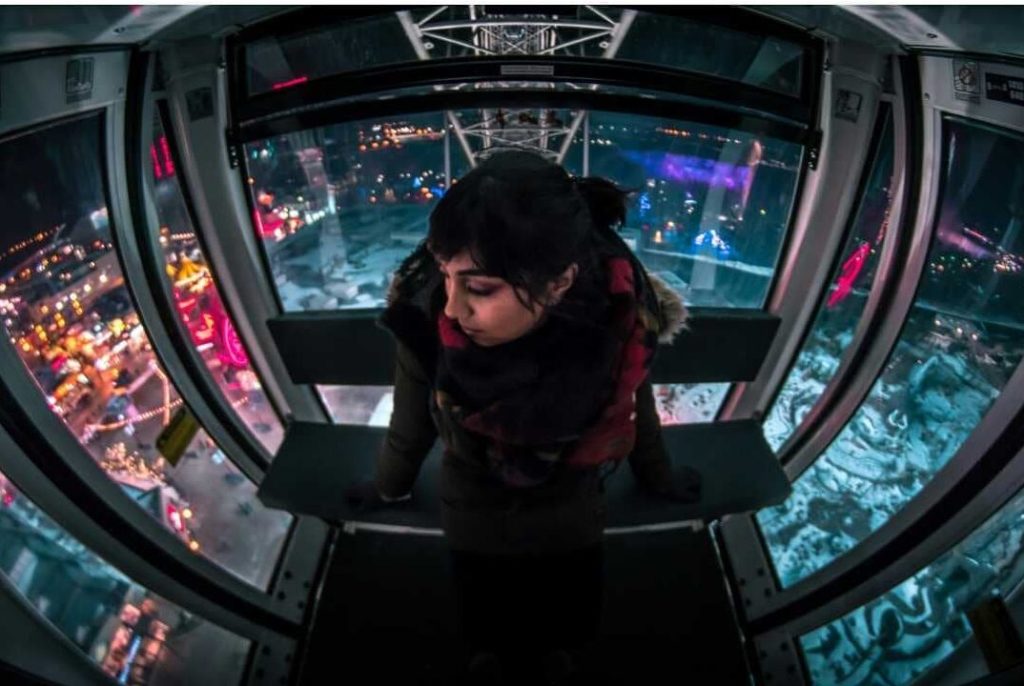 10:00 p.m
To finish off the night and celebrate and successful and memorable Family Day there's an illumination show at the Falls!