*Picture Above: Elementary kids enjoying the Niagara SkyWheel*
This Friday, June 10th, 2016 is a PA Day for elementary schools in the Niagara and Toronto region. Currently, the weather is supposed to be a warm 22c, so it may be the perfect time for a mini getaway to Niagara Falls. So what PA Day activities are there to do in Niagara Falls for children to make their day off enjoyable? Here is a small list of  PA Day activities:
Visit Clifton Hill!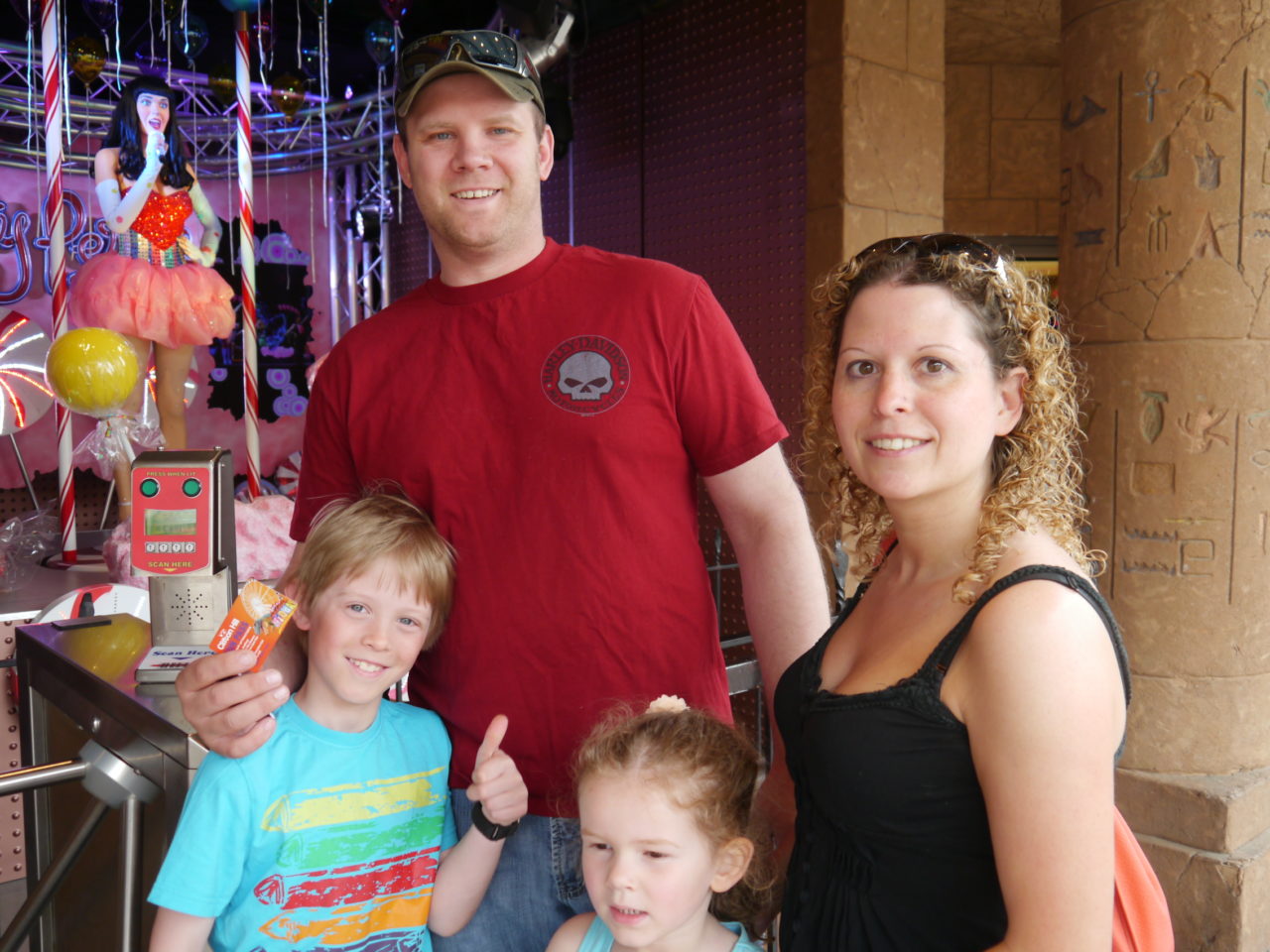 *Above: Enjoying Movieland Wax Museum and showing off their Clifton Hill Fun Passes!
Obviously, there's no better place to take your children than Clifton Hill in Niagara Falls. All the attractions are catered to kids and families and you can easily spend hours here. There's something for everyone to enjoy from playing a round of Miniature Golf to spending hours in the Great Canadian Midway! Enjoy a wide variety of everything with the Clifton Hill Fun Pass. Children 12 and under are only $19.95+tax/person to receive admission to:
*Niagara SkyWheel (2 admissions if you purchase it online).
*Dinosaur Adventure Golf or Wizard's Golf.
Bonus: 5 Great Canadian Midway tokens. 
Click on the image below for more information or to get started on your online purchase:
Stay the whole day on Friday and catch the Niagara Falls Fireworks show at 10:00 pm! Don't forget, there are also free concerts at 8:00 pm on fireworks days down at Queen Victoria Park (just prior to fireworks at the same location). Use that bonus Niagara SkyWheel ride when you purchase the Fun Pass online, and if you time it right, you may possibly catch the Niagara Falls Fireworks while riding the Niagara SkyWheel! It makes for an unbelievable view.
PA Day Camp at Heartland Forest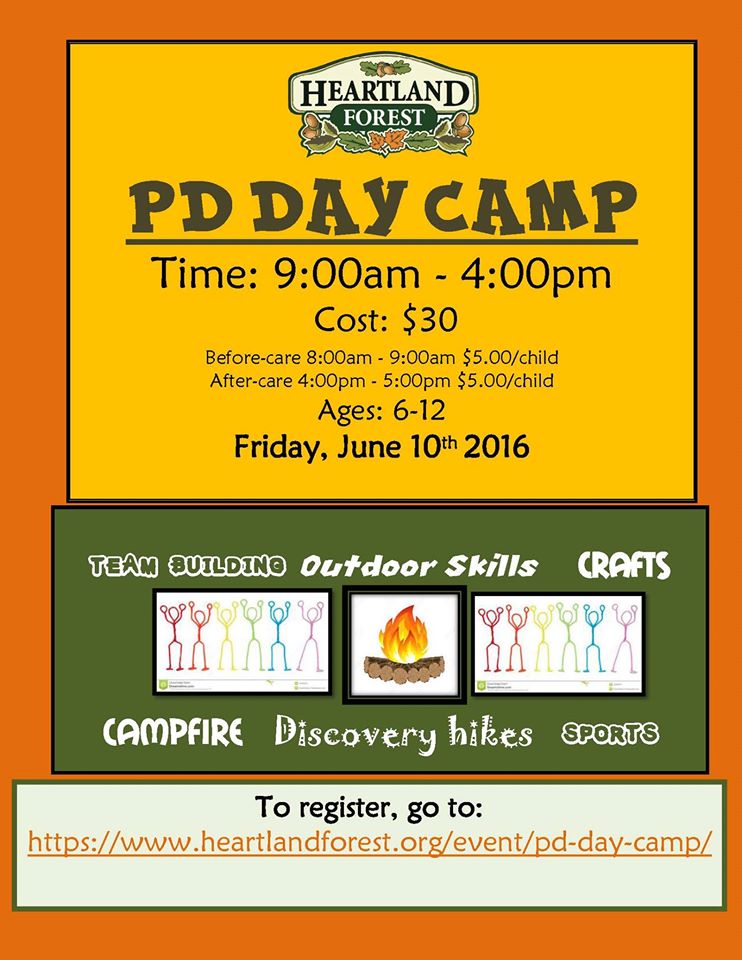 Friday, June 10th from 9:00 am to 4:00 pm, kids will have a full day of educational fun at Heartland Forest. They will stay active. meet new friends, and develop their teamwork skills in a natural setting.
It's not too late to register! The cost is $30/child.
Please visit www.heartlandforest.org for more details. 
Parks, Playgrounds and Recreation Areas in Niagara Falls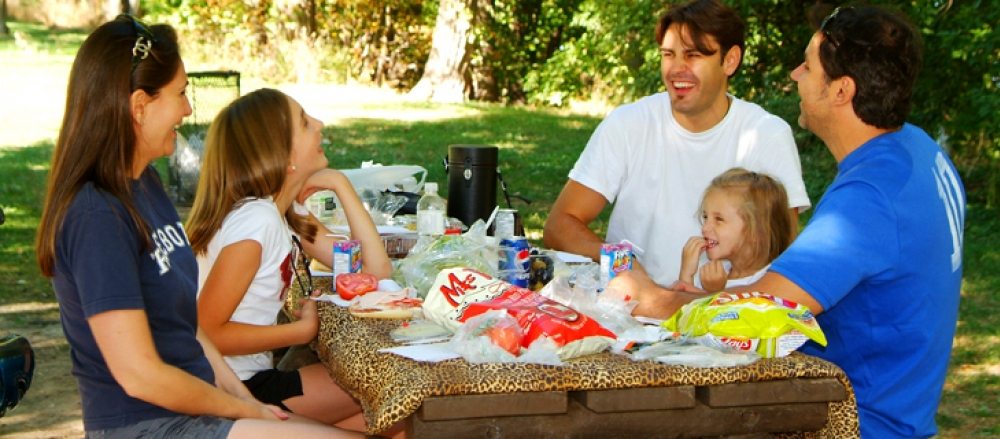 Niagara Falls is fully stocked with many spots for children to release their energy on beautiful sunny days, and the Niagara Parks specifically is full of scenic areas to picnic, BBQ and have fun throughout the entire length of the Niagara River. There are secluded scenic lookouts convenient to parking, benches and picnic tables, where you can take a break from your leisurely drive on the Parkway, or from hiking or biking the Niagara River Recreation Trail.
These spots include: MacFarland Point Park, Queenston Heights Park,  Kingsbridge Park, Dufferin Islands, the Niagara Glen, and many more!
Niagarafalls.ca is an amazing source for finding parks in this region, whether it be for playgrounds, splash pads, finding a track/basketball court, and for trails. Click here and check mark the fields that interest your child the most, and find your location easily!
Want to know what made USA Today's "10 Best Parks in Niagara"? Click here for their article suggestions.
These are just a couple of PA Day activities to participate in tomorrow if you choose to head out this way — but there are many more places that children can enjoy in Niagara Falls. Check out the Attractions section in our website for a thorough list of things to do for kids, not only on Clifton Hill, but in the entire region on Niagara.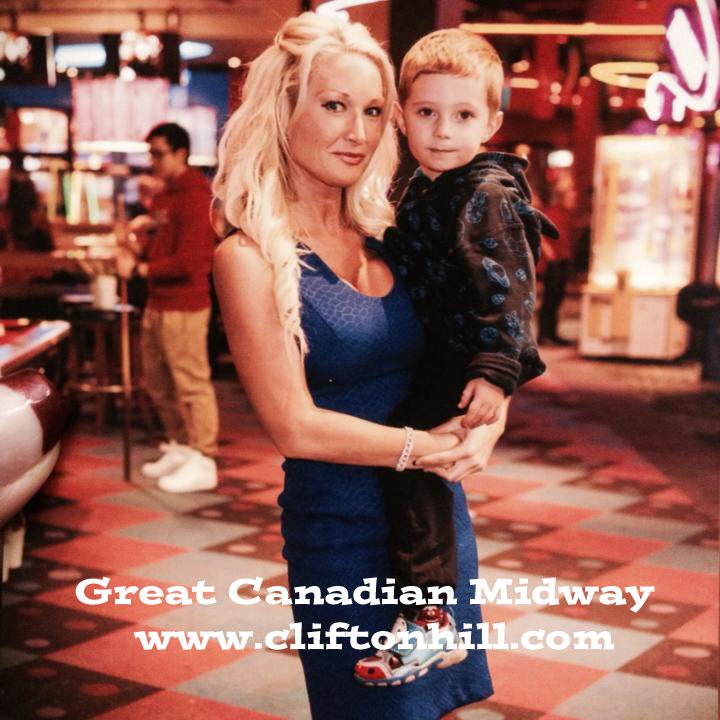 Christine Lynn
Facebook: www.CliftonHill.com/fb
Twitter: www.CliftonHill.com/twt
Google+: www.CliftonHill.com/gplus
Pinterest: www.CliftonHill.com/pin
Instagram: @cliftonhillfun
— clynn