Free Things to do in Niagara Falls for Summer 
If you are looking for something to do with the family, or even as an individual traveler looking to save money, you may be wondering where you can slash prices. Admission costs can really begin to add up — especially in prime tourist season. Here is a list of free things to do in Niagara Falls for Summer:
1. Niagara Botanical Gardens (Pictured Above)az
This one has a few benefits, wrapped up into one. The Niagara Botanical Gardens for starters can take a full afternoon when you pace it right; making it time efficient, as well as cost efficient. It is over 99 acres of beautifully manicured gardens, that feature perennials, rhododendrons, azaleas, formal parterre garden, shade, herb and vegetable plantings, as well as a world-famous rose garden featuring over 2,400 roses. You will get lost exploring in this complex garden, making it a full afternoon of no credit card swiping.
Save money on dining as well, since you may bring your own blanket and have a little picnic with the family.
Parking is $5.00.
Location: 2565 Niagara Parkway. It's just 10 kilometers (6 miles) north of the Canadian Horseshoe Falls near the Lewiston-Queenston International Bridge.
2. Niagara Glen Nature Area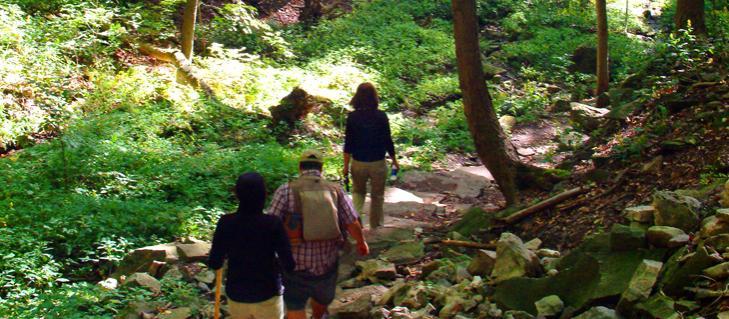 Unlike signing up for a race, this one has no entry fee! The Niagara Glen Nature Area allows you to stay fit, while exploring Niagara's natural unparalleled terrain — for no cost at all. Niagara Parks has 15 km of hiking footpaths through six different nature areas and one 56-km paved Niagara River Recreation Trail. The Niagara Glen was created approximately 8000 years ago from the erosion of the Niagara River, and also overlooks the Niagara Whirlpool (a natural wonder where water in the river rushes through the whirlpool at speeds of up to 40 kilometres per hour). There's so much to explore here, from the wildlife and various bird species, to rock formations thousands of years old.
Bring a picnic basket for a lunch break at one of the tables provided and proper footwear/clothing for the hike along the trails, or bring your bike for a ride along the Recreation Trail. If you don't have a bicycle, no problem. Zoom Leisure Bikes is a rental facility that provides bicycles for your needs for Niagara's trails and leisure. They provide bikes for hybrid, cruiser, mountain and children for a small hourly, daily or multi-day fee. A group discount applies to groups of 10 people or more. Click here for more information on that.
If you wish to learn more about the Niagara Glen, for a limited cost of $7.57/person there are guided tours from 11:00 am to 2:00 pm daily provided from June 1st to August 1, 2014. Tours leave from the Niagara Glen Nature Centre. For more information and availability please call 905-354-6678.
Location: The Niagara Glen Nature Centre is located at 3050 Niagara Parkway.
3. Dufferin Islands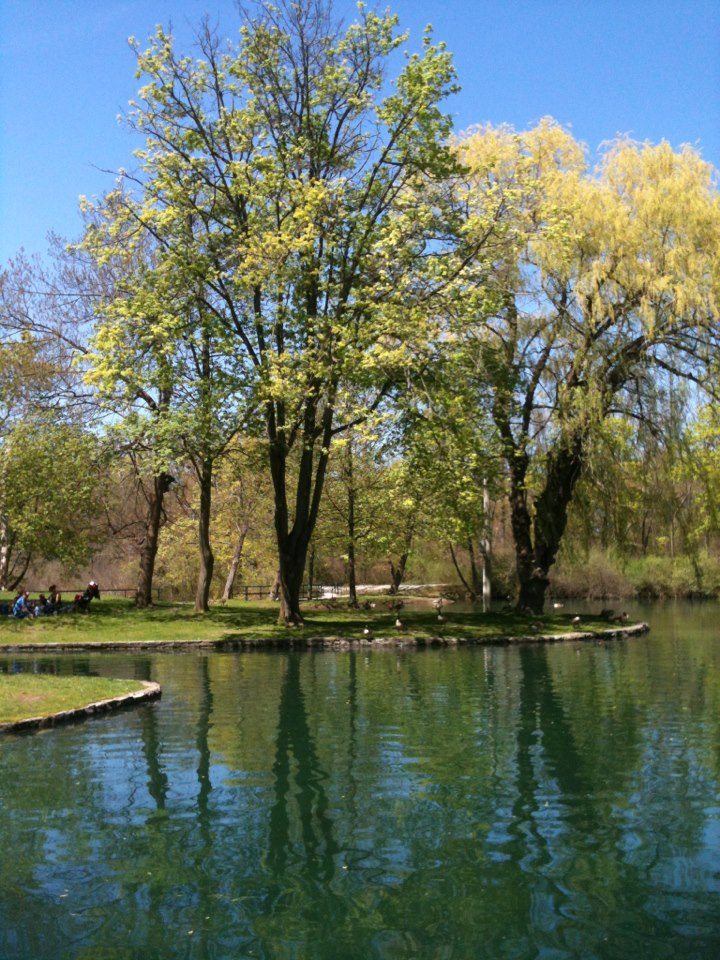 It's 10 acres of an island oasis within Niagara Falls. Dufferin Islands is a hidden gem set in 10 acres of lush landscape. Nothing out of your wallet for this venture! There's something for everyone to enjoy here, as sunbathers lie on blankets and read a book, and artists set up their easel for a quiet afternoon of sketching. Groups gather here and enjoy a picnic and sightseeing, and youngsters love watching and feeding the Canadian Geese and Swans! It is made up of several small islands connected by small bridges and footpaths.
Efforts have been made to further naturalize this area with the introduction of fish, the installation of bird feeding stations and bird boxes, as well as planting indigenous vegetation appropriate for this environment.
Location: Just south of the Falls on the Niagara Parkway (between Niagara Parks Floral Showhouse and the Rapidsview Parking Lot).
4. Heartland Forest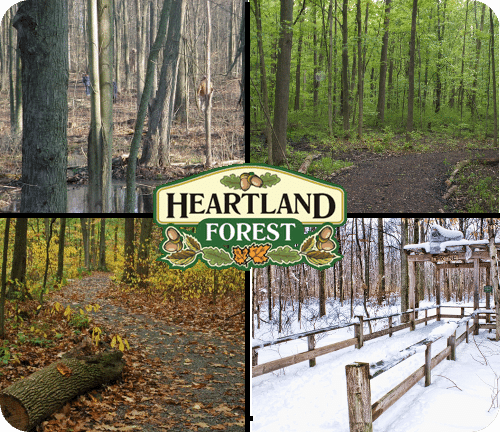 Ask about Heartland Forest and you'll probably get a few black stares. That is because it has been one of Niagara's best kept secrets due to its remote area of west Niagara Falls. It is 93 acres of wetland, well-known for numerous natural features including  a Carolinian forest, frog and turtle ponds, a stream, vernal pools, and vast assortment of birds, trees, and amphibians.
Heartland Forest is endorsed by Accessibility Niagara, a site devoted to finding attractions for those with mobility impairments. Nearly everything here is accessible by wheelchair, and the Summer months offer a train called the "Tootsie Express" to help those with mobility issues get around the park. There is even a custom-built swing and a merry-go-round in the play area and a unique fire pit area that will all accommodate wheelchairs safely and with ease!
Trails, a fishing pond, picnic shelters, a butterfly garden, a playground, larger than life animal carvings, mini-putt and one of Canada's largest tree-houses that offers a panoramic view of the forest are all free here!
Heartland Forest Nature Centre now offers the rental of some of its facilities to any family, group or company for their private events. Call 905-356-7384 for further information on the park or about booking inquiries for private functions.
Location: 8215 Kalar Road, Niagara Falls.
5. Local Festivals and Events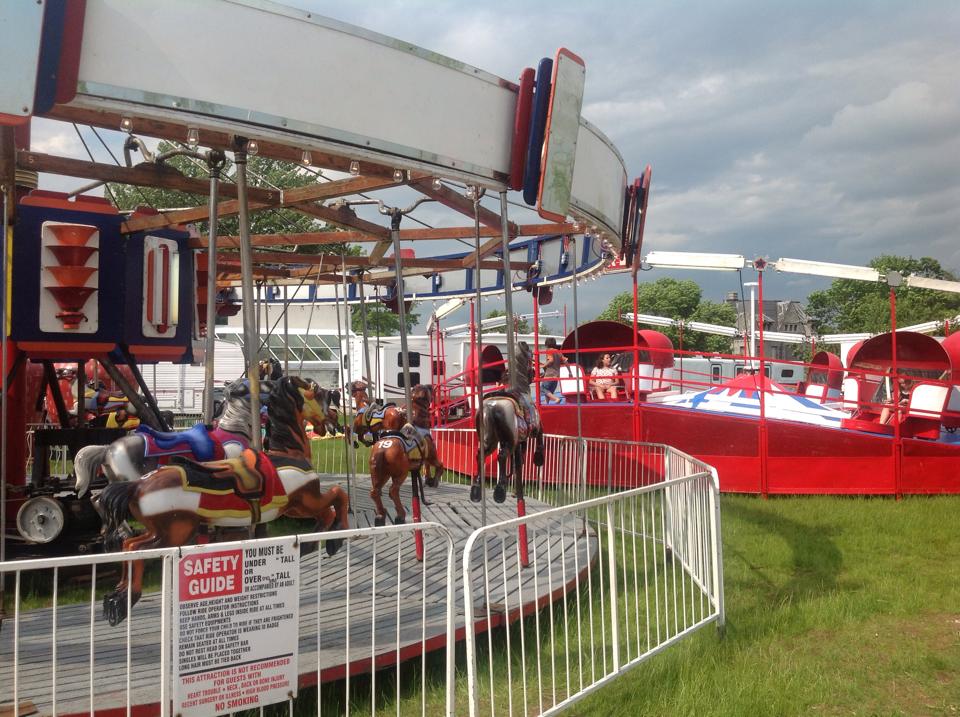 Besides the weather, Summer has a wide variety of free things to do in Niagara Falls due to it being the season of fairs, festivals and community fun! You can't go a week in the months of July and August without some kind of exciting Niagara Falls event on the go — and most are free entry! It costs nothing to to walk around and enjoy the sights and sounds, check out the vendors, and in most cases, even the live entertainment is free!
Check out community newspapers and Niagara tourism websites to stay up-to-date with regional events. Follow www.cliftonhill.com and stay tuned to our blog page and events calendar for any upcoming festivals! For example, click here to see what's going on during Canada Day weekend in Niagara Falls.
Want to know about a few of Niagara's favourite festivals and the dates they take place? I have that information by clicking here.
Don't feel like you need to drop hundreds of dollars to be a tourist for a day. Niagara Falls is full of free things to do at all times, especially with the warmer Summer months heating up. Get out and enjoy Niagara Falls this Summer!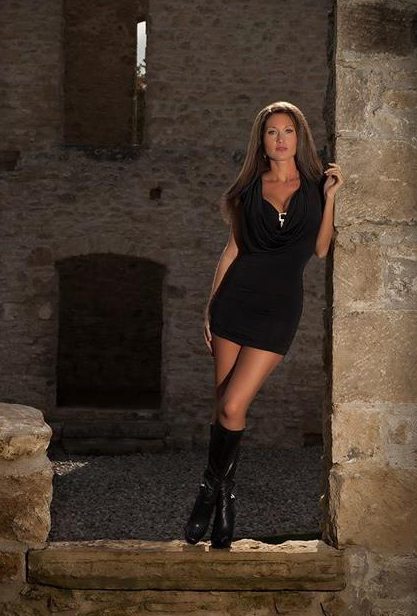 Christine Lynn
www.cliftonhill.com
Facebook: www.CliftonHill.com/fb
Twitter: www.CliftonHill.com/twt
Google+: www.CliftonHill.com/gplus
Pinterest: www.CliftonHill.com/pin
Instagram: @cliftonhillfun