Reading Time: 
3
minutes -
Feeling the heat? Don't let that deter you from traveling to Clifton Hill, Niagara Falls. We have endless ways to cool you off during the hot, Summer days and nights!
Here are 5 ways to cool off on Clifton Hill, Niagara Falls.



1
Niagara SkyWheel

via cliftonhill.com
The Niagara SkyWheel is an observation wheel, meaning that it has all the bells and whistles! Each of the 42 gondolas are climate-controlled for your comfort. They are air-conditioned and fans are provided for added air flow. You can rest assured that you will be in comfort so that you can get unbelievable pictures of the Niagara Falls from 175 feet high in the sky!
2
Cool Treats!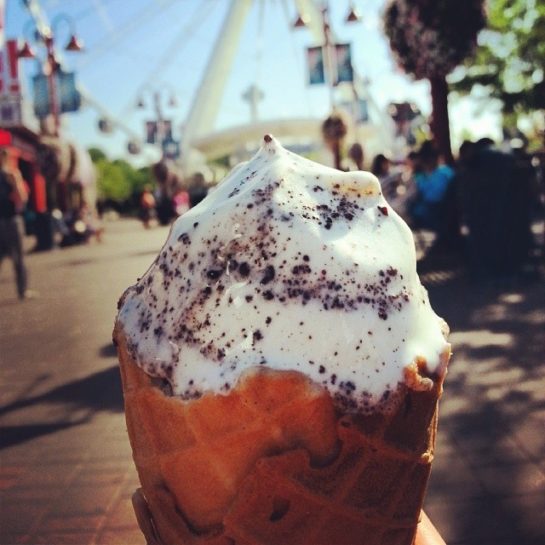 Whether you are looking to cool down with one of the Tim Hortons signature creamy Iced Capp™ blended frozen coffee beverages, Iced Coffees, Frozen Lemonades, or a Real Fruit Smoothie — or you want a delicious ice cream cone at the "Sweets & Treats" booth, maybe even a refreshing Chocolate or Vanilla Frosty™ at Wendy's, or try the newest addition of delicious milkshakes at the Funnel Cakes booth, we have all of the above on Clifton Hill, Niagara Falls in order to keep you feeling refreshed!

3
Frozen Cheesecake at the Fudge Factory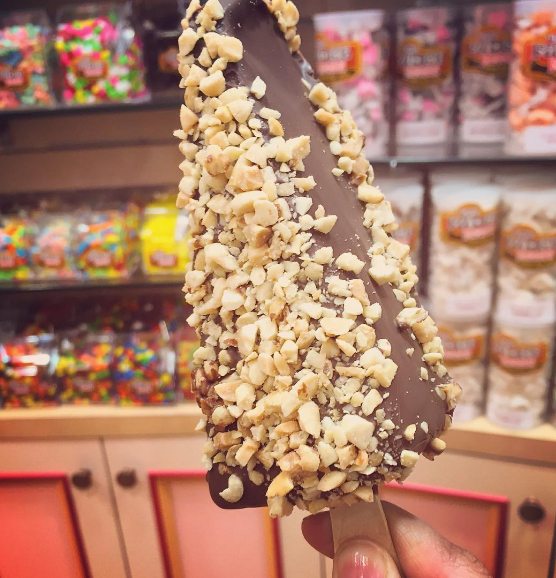 via cliftonhill.com
Can you handle it? Ice cold cheesecake to your liking at the Fudge Factory. Get it dipped in chocolate in front of your eyes and add toppings of your choice. It's the perfect way to quench your craving for something delectable and sweet, plus keep you cooled off in the process!
4
Wizard's Golf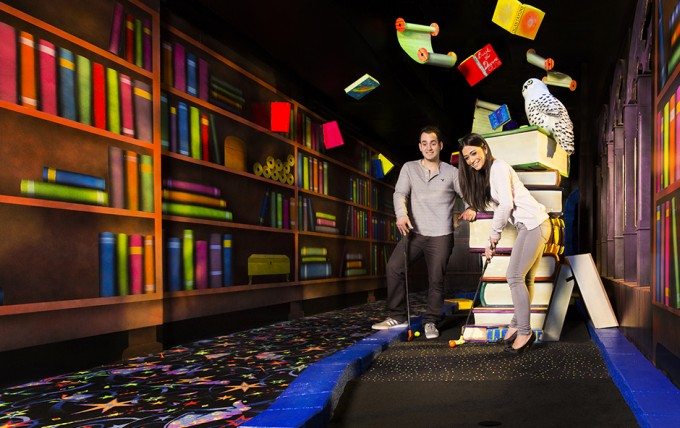 via cliftonhill.com
On Clifton Hill, we have two exciting miniature golf courses. The Dinosaur Adventure Golf is located outdoors, but our Wizard's Golf course is located inside a large basement area underground. It's dark (glow-in-the-dark), and it's a fun way to spend an hour or so to keep you from the outside elements! Wizard's Golf is open seven days a week, all year round – making it a cool place to mini golf, come rain or shine.


5
KELSEYS Original Roadhouse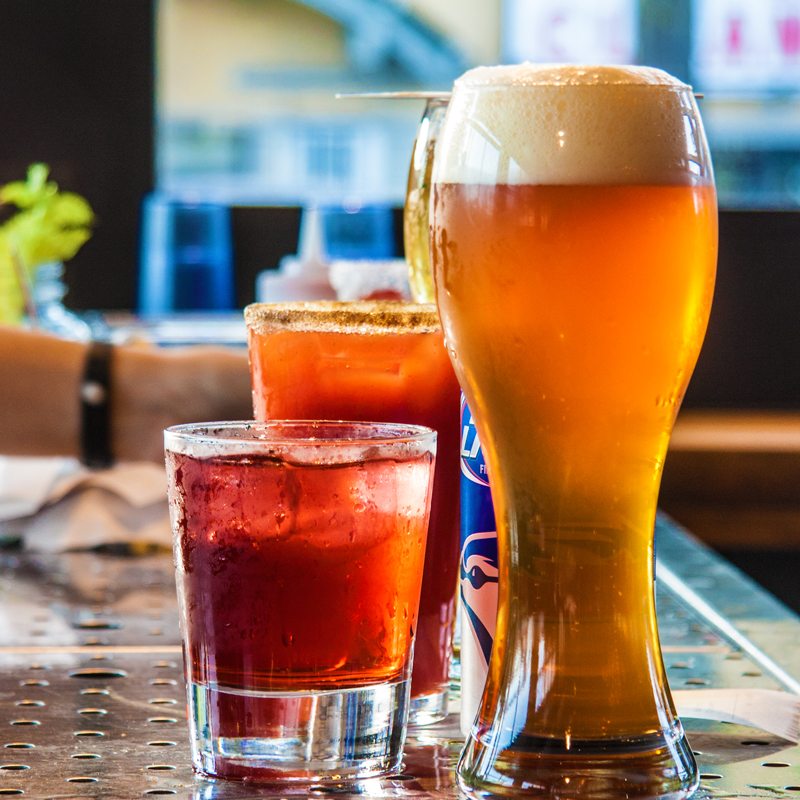 via cliftonhill.com
Our Kelsey's has been completely modernized in 2017. Chill out on the widely expanded new patio, where you are part of all the action, enjoying live entertainment or relaxing with a delicious beverage such as Beer-ita's, choose from many local beers on tap including wine, Frozen Peach Sorbet Lemonade, Spiked Snow Kones, Margaritas, Mojitos, Two-Handed Sangrias, and so much more!
Cool Off With The 6-Attraction Clifton Hill Fun Pass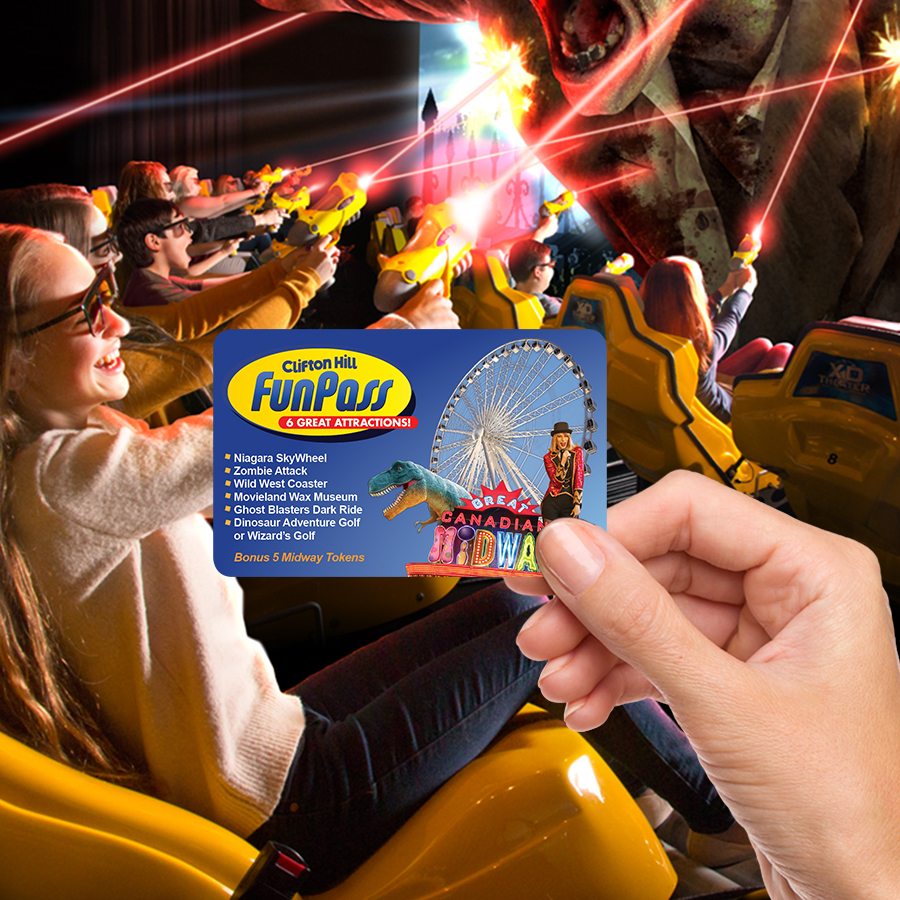 via cliftonhill.com
Another great way to cool off when the weather gets steamy, is with the Clifton Hill Fun Pass! All the attractions are indoors and air-conditioned (including the Niagara SkyWheel, and choose the Wizard's Golf instead of Dinosaur Adventure Golf if staying cool is your goal).
We are super excited to introduce Zombie Attack, to our pass! Take dead aim, and battle against the rest in this multi-sensory experience, featuring real-time 6D graphics.
There are countless ways to stay cool on Clifton Hill, Niagara Falls, but this is a nice place to start!