Reading Time: 
3
minutes -
Looking for somewhere fun and exciting to take your date where you can enjoy the warm weather, eat great food, and unleash your inner kid? Well, you've found it! Clifton Hill has all of that, plus the beautiful backdrop of the Falls, live music entertainment, fireworks shows, and more! Clifton Hill is not only a creative date night spot it's also the ideal place for families… which sometimes can make it less ideal for a date.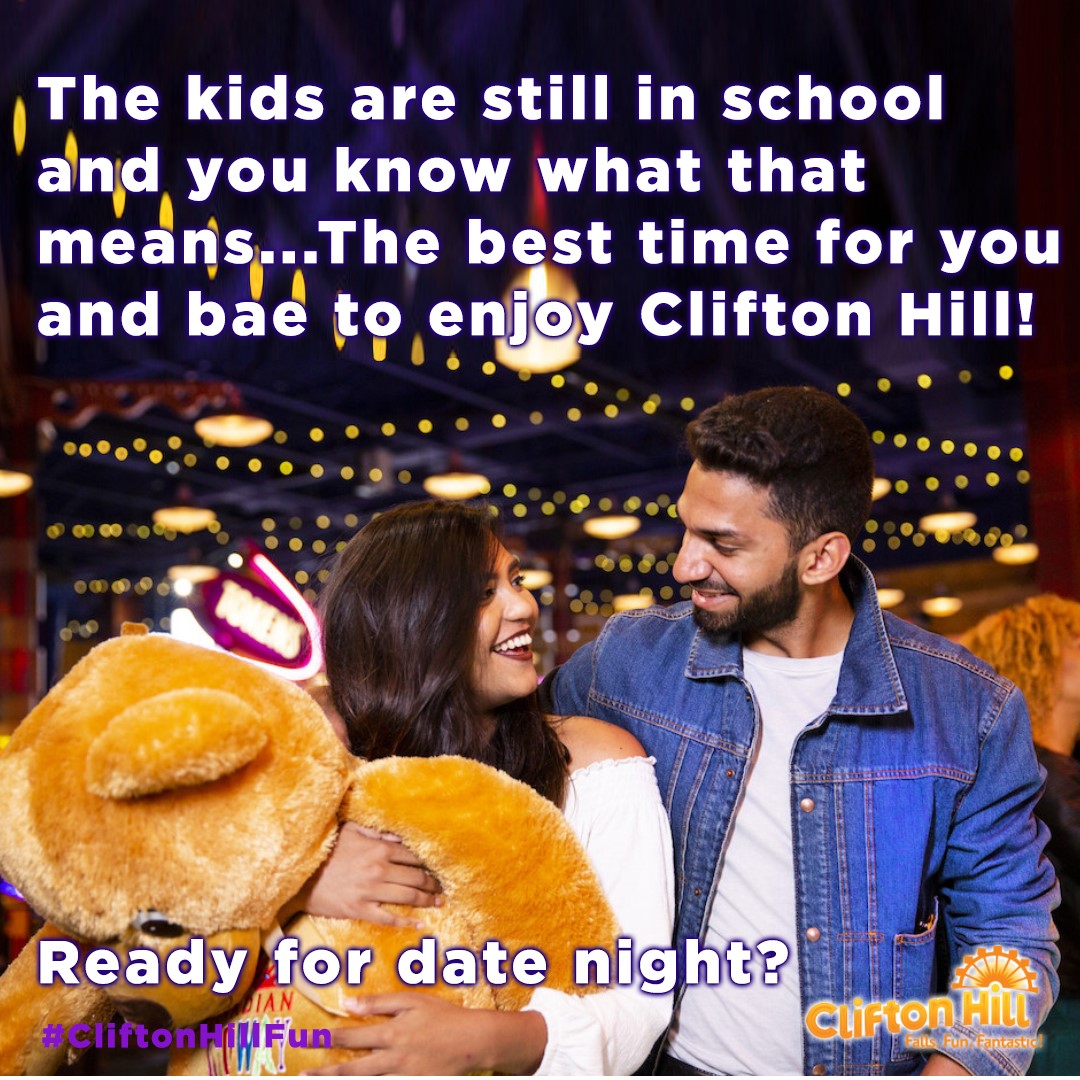 Thankfully, the kiddos are still in school for a few more months and you know what that means? More opportunities for you to make the most of the hill before the kids get out for summer vacation. During the day Monday through Friday is a great time to enjoy all of Niagara's best attractions without long wait times and excitable children running around. And now that Clifton Hill has settled into its summer hours, we're now open late. Stop by after the kids have gone to sleep for a romantic evening of fun when the sun has set.
---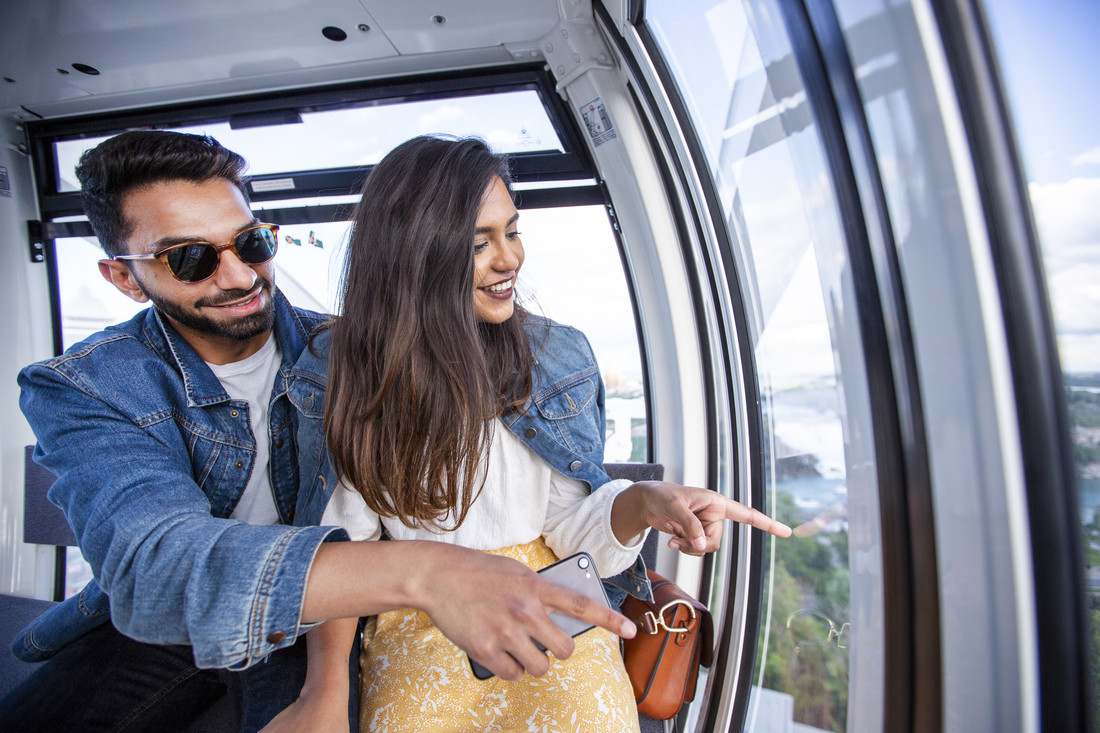 Niagara Skywheel
Take your crush 175-feet up into the air for a view of the Niagara Falls unlike any other! The Niagara Skywheel gives you and that special someone a panoramic view of one of the world's natural wonders for an unforgettable experience. The private, climate controlled gondolas make the ride more intimate, making it one of the perfect spots to steal a kiss and grab a selfie.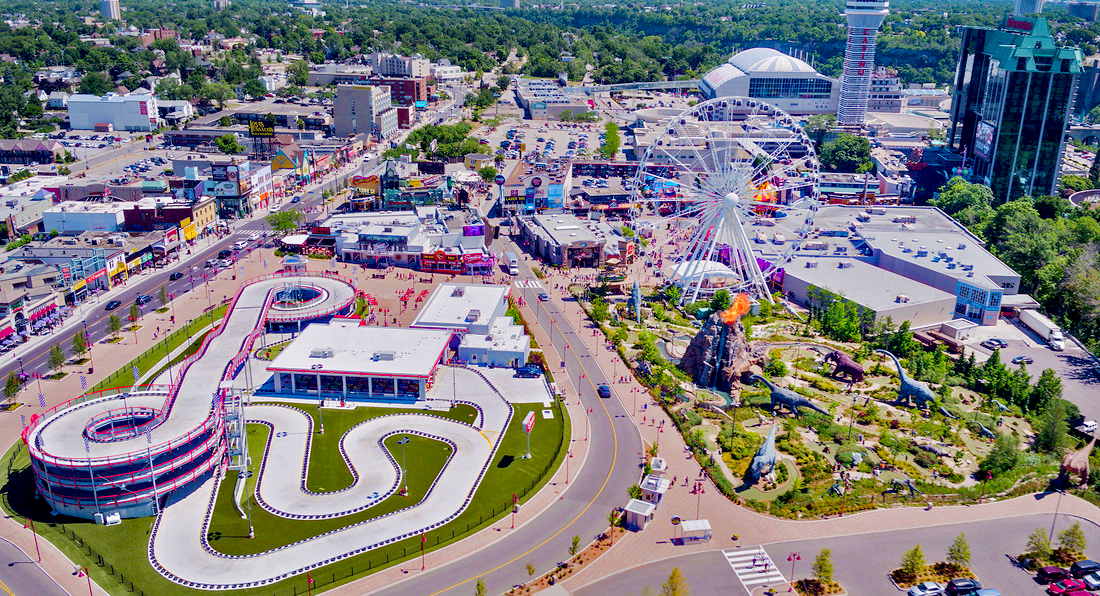 The Skywheel operates all day, and with your Fun Pass you get to ride twice- perhaps one during the day and one after sunset? We think yes.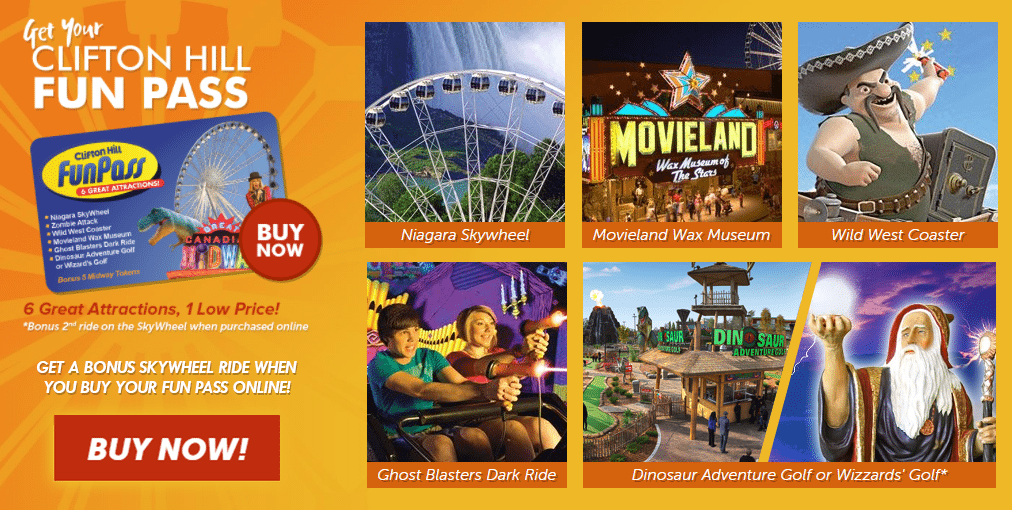 ---
Niagara Speedway
The Niagara Speedway is not just the ideal attraction for adrenaline junkies hoping to test their driving skills, it's also the perfect activity for a date. The question is, will you ride with your partner or race against them? The Niagara Speedway is arguably the most popular attraction on Clifton Hill, so sometimes you can expect to wait a little while before it's your turn to ride. But if you opt to come during the day on a weekday while the little ones are still at school, you might just have the racetrack all to yourselves!
---
Kelsey's and Boston Pizza
You know when you're on a fantastic date and things are going super well, you lean in for a kiss, and then suddenly a french fry goes flying from the table next to you right onto your lap? A romantic dinner or lunch date becomes a whole lot less romantic when your dining neighbors are hungry preschoolers! To dine with a more mature crowd, and one less likely to throw french fries – opt to stop by one of our restaurants during the day or after the nearby youngsters have wound down their night back home or at their hotel.
Both the Kelsey's and Boston Pizza patios are now open, so you can enjoy a specialty cocktail or your favorite beer outside where you can feel the kisses of summer! Kelsey's Roadhouse on Clifton Hill offers live music entertainment every Friday and Saturday night to help you make your dinner date that much more special. And don't forget- Boston Pizza is open until 2:00 a.m, so you can enjoy a late night chat with someone you care about while sharing epic appetizers like nachos and spicy wings.