Reading Time: 
4
minutes -
It's the dead of Winter and there's no avoiding the frigid temperatures, but Clifton Hill has you covered — literally!! We have so many ways to stay warm, so don't be deterred — grab the whole family and enjoy yourselves.
7 ways to stay warm on Clifton Hill 
Niagara SkyWheel
Our Niagara SkyWheel is completely enclosed and provides you with climate-controlled heating. You will be able to take amazing photos of the Niagara Falls in the Winter without sacrificing your fingers and toes to frostbite. Each gondola seats up to 8 people at a time.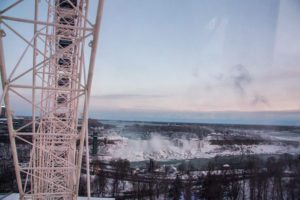 Great Canadian Midway
We have over 300 arcade games at the Great Canadian Midway to entertain each member of your family. You can spend hours inside (the facility is open late throughout the year), and lockers are available to store your jackets and Winter gear. This Midway also houses 2 thrilling rides: the Wild West Coaster and the Ghostblasters Dark Ride.
Click the image below for a list of some customer favourite games at the Great Canadian Midway.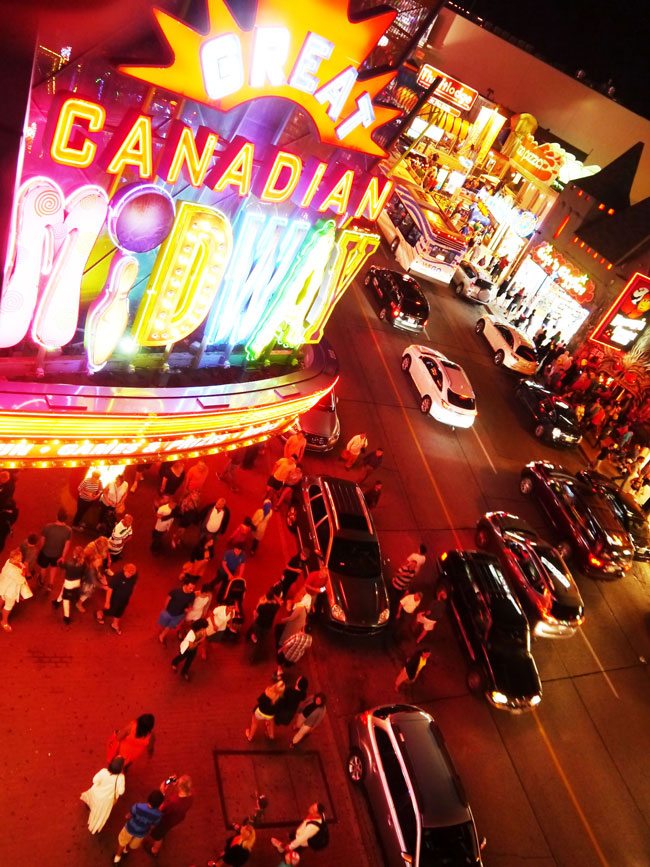 Save big, with the Midway Token Offer (available online only).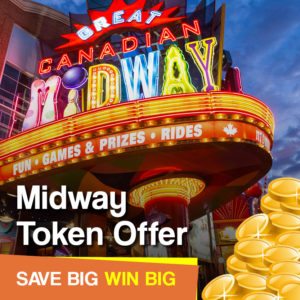 Zombie Attack
Zombie Attack is Clifton Hill's newest attraction, and you will definitely break a sweat using your trigger finger on this fun ride! Players must survive brain-hungry zombies in the multi-sensory adventure featuring real-time 6D graphics. You are competing against a whole theatre of opponents in order to see who will be crowned the ultimate zombie bashing champion!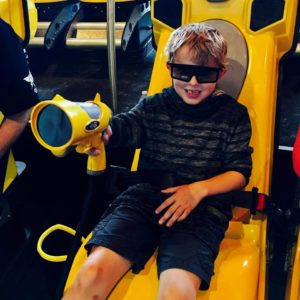 Tim Hortons Clifton Hill
There's no better way to stay warm than to come inside for a cup of coffee or hot chocolate at Canada's favourite multinational fast food restaurant. We are conveniently located across from the Niagara SkyWheel. Tim Hortons Clifton Hill is one of the largest in Ontario.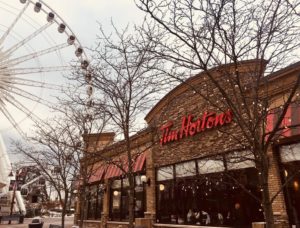 Strike! Rock N Bowl
Work up a sweat and your appetite at Strike! Rock N Bowl located inside Boston Pizza Clifton Hill. This is a full 14-lane, 10 pin bowling alley which includes special bumper-rails that can be raised or lowered for each player, so that kids and new bowlers don't have to throw gutter balls.
Also, because we are located inside Boston Pizza, you can have a warm meal delivered right to your table.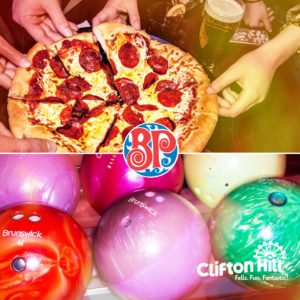 See about our online only Boston Pizza Family Meal Deal.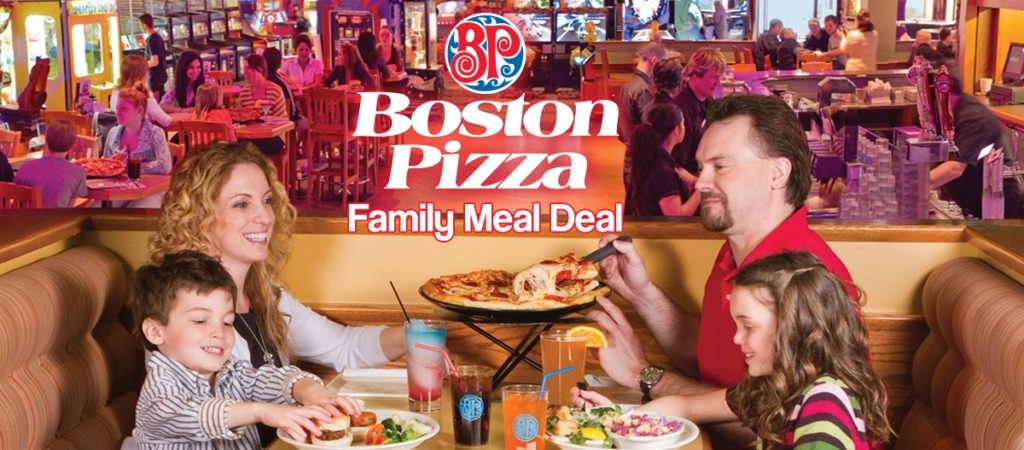 Wizards Golf
Come in out of the elements and enjoy an 18 hole indoor glow-in-the-dark miniature golf course. Wizards Golf will lead you down a set of stairs into a warm wonderland of fantasy. magic, and make-believe! Not only is the course wheelchair accessible (an elevator is on hand), but we have a coat rack available to hold all your jackets. Wizards Golf is also part of the Clifton Hill Fun Pass.
Movieland Wax Museum
You can warm up for as long as you wish in this self-guided wax museum. Take your time and take photos of your favourite movie stars in the films that made them famous. Have a seat in the mini theatre and watch a short black and white film. Bring in a cup and coffee and enjoy the heat!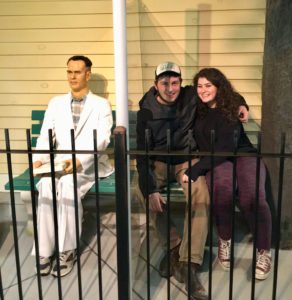 Get Your Hand Waxed
You don't need a special occasion to get a replica of your hand created out of wax, and dipping your hand will warm you up! Whether you want one hand done or two intertwined, come inside the Fun Factory and let them do up something customized and special for you. This is a great idea for something to do for Valentines Day, for newlyweds, or simply just to commemorate your trip to Niagara Falls.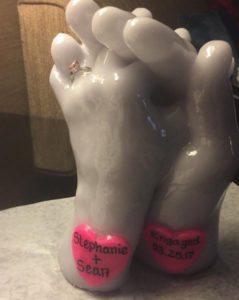 Purchase the ultimate in savings, with the Clifton Hill Fun Pass. SIX of our attractions (ALL indoors) for only $29.95+HST for adults and $19.95+HST for children. Buy online and you'll get another bonus admission to the Niagara SkyWheel at no additional cost.