Come to Niagara Falls for Mother's Day
Celebrate Mother's Day 2013 in Niagara Falls!
Mother's Day is almost here and taking her to Niagara Falls is a great option for this weekend. The weather looks like it's going to be a scorcher with a high of 21c on Sunday, and with so many beautiful spots to take her, you won't run short of Mother's Day ideas! In Canada, Mother's Day is the third largest greeting card holiday (following Valentine's Day and Christmas), so it's a big one to show mom that you care. Here's just a couple of great spots in Niagara Falls to take her…so grab the camera and get ready to treat her to something special:
The Butterfly Conservatory:
Located on the grounds of the Niagara Parks Botanical Gardens, it's just 10 minutes north of Niagara Falls. The Butterfly Conservatory features over 2000 tropical butterflies that float freely among exotic blossoms and greenery. The paths wind through a tropical environment including gorgeous waterfalls and colorful scenery. It is a self-guided tour and mom will love the peacefulness and tranquility that the building provides. Adults are $13.50 and Children ages 6-12 are $8.80. Children 5 and under are free!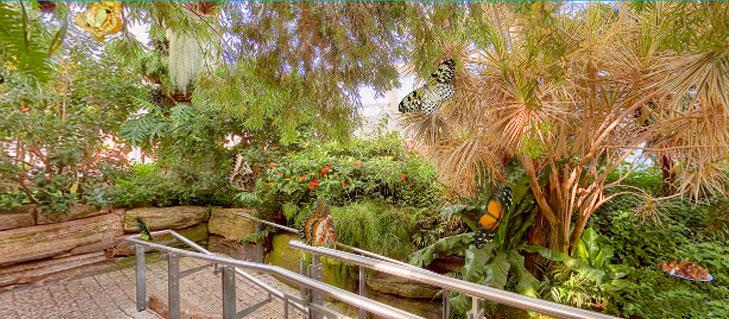 Maid of the Mist:
The Maid of the Mist is Niagara Falls' most popular attraction and I'm sure this Mother's Day will be no exception! Millions of visitors have enjoyed this half hour boat ride that travels right into the basin of the Horseshoe Falls since 1846. Two boats that hold 600 passengers will travel right next to the Niagara Falls for the closest pictures of the majestic beauty that you can get. It's a once in a lifetime opportunity for mom! It costs $19.75 for Adults and $12.65 for Children ages 6-12. Children 5 and under are free!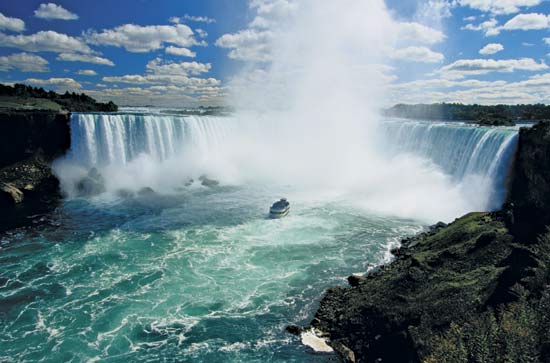 The Niagara Skywheel:
This Mother's Day, treat mom to a 175 foot ride in the sky inside North America's biggest Ferris wheel, the Niagara Skywheel! Rated as one of Trip Advisor's top Niagara Falls attractions, it's easy to see why as you will be treated to memorable views of Niagara Falls and the entire city scope. It is a world-class ride that features fully enclosed gondolas, each climate-controlled for comfort…don't worry about it being too hot this Mother's Day as they will be air-conditioned. The Niagara Skywheel is also wheelchair accessible. There is no better way to snap incredible birds-eye photos than aboard this remarkable structure! Adults are only $10.99 and Children ages 3-12 are $6.99. Children 2 and under are free!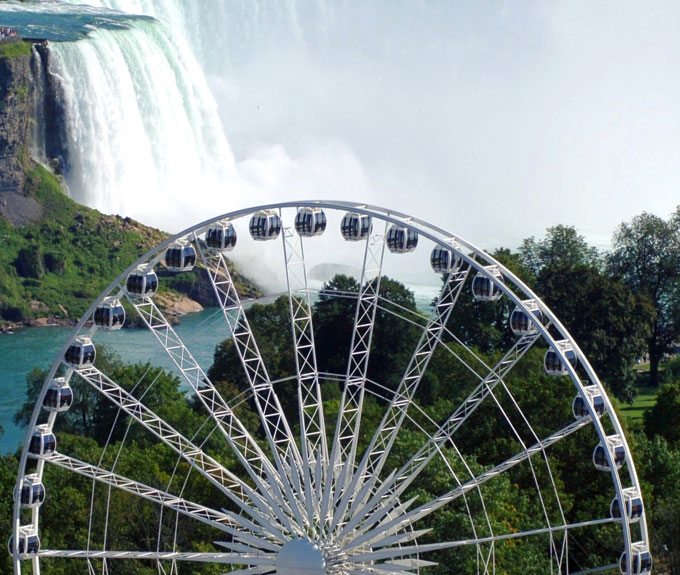 Dufferin Islands:
If cost is a factor, Dufferin Islands is a gorgeous park located just minutes from the Horseshoe Falls. It's the perfect spot to treat mom to a picnic, for children to feed the geese, to just lay about and suntan or for a family walk and picture opportunity. The best part? It's free. It features 10 acres of paradise with several islands connected by bridges and pathways. I went here just last weekend with my husband and sun and loved it!
If you would rather treat mom to lunch or dinner rather than a picnic, take her to where all the excitement is this Mother's Day; to Clifton Hill! As the "Street of Fun by the Falls" Clifton Hill features several restaurant options. Boston Pizza Clifton Hill has a wide selection of gourmet pizzas to choose from, as well as more than 100 other delicious menu items! The patio is open and ready and overlooks all the excitement and attractions like the Niagara Skywheel and the Dinosaur Adventure Golf . These two attractions plus the Movieland Wax Museum, the Ghostblasters Dark Ride and the XD Ride Theatre and 5 Midway tokens to play inside the Great Canadian Midway are also featured in the Clifton Hill Fun Pass, which is not only a $25 savings and a great gift for Mother's Day, but if you purchase it online, mom gets a bonus Niagara Skywheel ride for FREE!!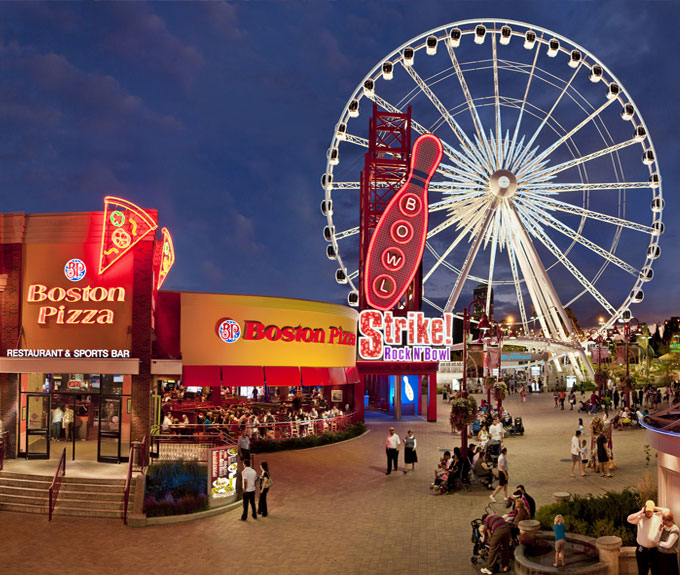 Chocolate, Candy and Fudge…OH MY!
Just steps away from Boston Pizza is a very special place that every mom with be itching to go on Mother's Day — the Fantasy Fudge Factory! What's Mother's Day without chocolate? A visit to the Fantasy Fudge Factory offers over 20 decadent flavours of fudge, candy apples, toffee, brittle, beernuts, candy, chocolate-covered strawberries and so much more! You can always visit the Fantasy Fudge Factory beforehand as you can create your own basket for mom as well. They also have specialty Ganz teddy bears to create a creative custom basket of your choosing. The skies the limit of candy options here, but one thing is for sure….mom will want dessert!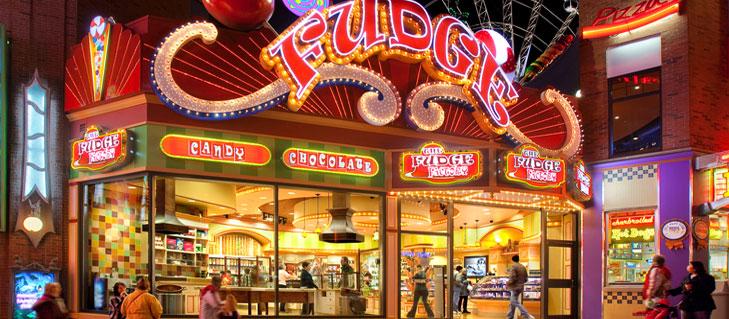 If you are going to spend money this Mother's Day, why not get something you know that Mom will want? Time with family, a getaway from everyday life and to be treated to something special. Here, you will be provided a bang for your buck; relaxing attractions with breathtaking views, a meal mom won't have to cook and chocolates all within the beautiful scenery of one of the Greatest Wonders of the World, Niagara Falls!
For more information on attractions, affordable packages, contests and current events, please continue to follow this blog.

Currently, if you join our Clifton Hill – Niagara Falls Fun Facebook page we are doing a contest that offers a chance to win 4 Clifton Hill Fun Passes and a $50 gift certificate to Kelsey's Clifton Hill. The draw may even be done in time for Mother's Day! Hop on over and get involved!
Facebook: Clifton Hill – Niagara Falls Fun
Twitter: @cliftonhillfun
Google+: Clifton Hill Niagara Falls
Happy Mother's Day!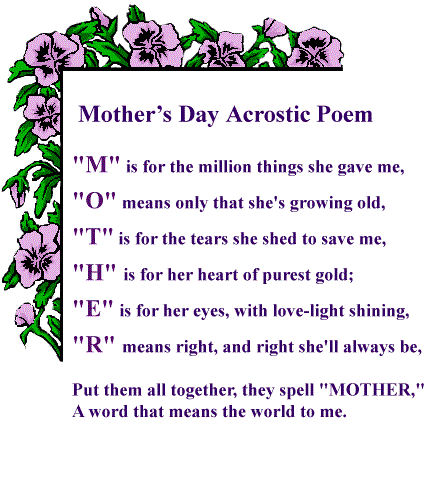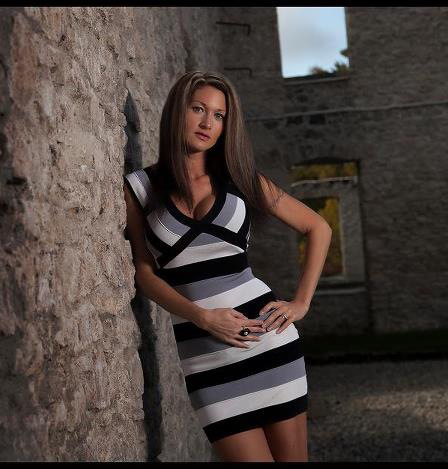 Christine