Reading Time: 
3
minutes -
Do you have a Halloween costume ready, but have no idea what to do or where to go for Niagara Falls Halloween parties and events? Here are a few places in the area gearing up for a fun night for us adults to enjoy.
See also: Halloween Kid-Friendly Events in Niagara

1
Halloween on the Hill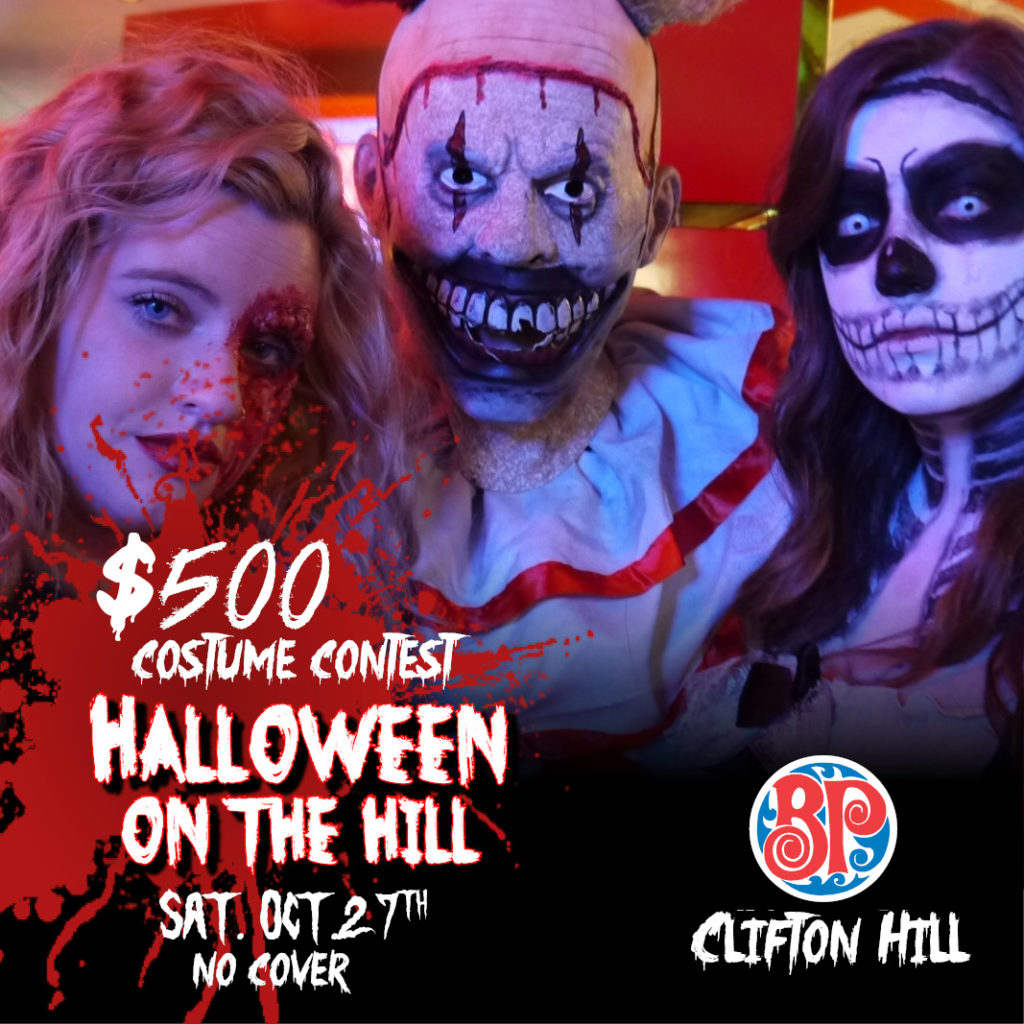 When: Saturday, October 27th, 2018
Time: 9:00 pm to 2:00 am
Price: FREE cover
Head to Boston Pizza Clifton Hill and wear your costume! Your favourite BP location will be transformed into a haunted house with a night full of fun, dancing, and a costume contest with a $500 grand prize value to the person with the best costume!
For more information follow the Boston Pizza Clifton Hill Facebook Page.
2
Halloween at Club Seven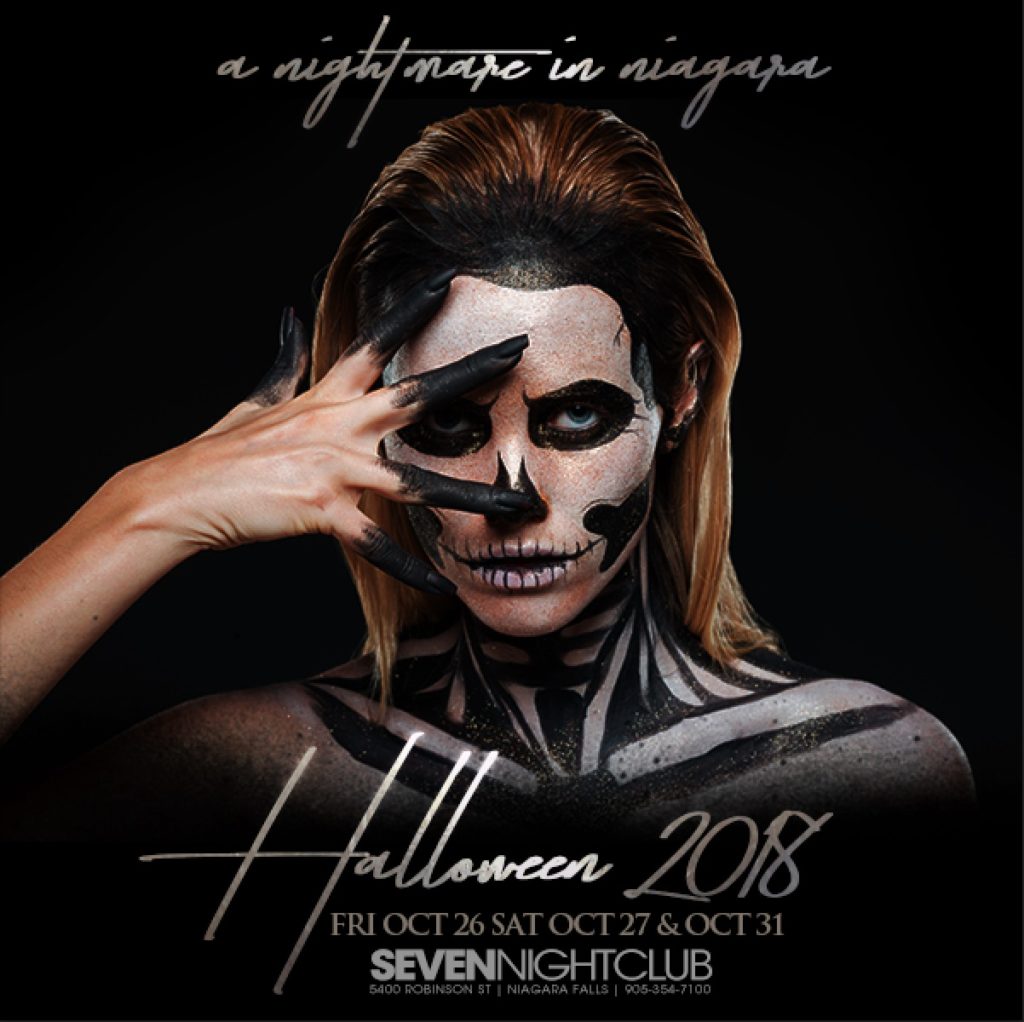 When: October 26th, October 27th, & October 31st, 2018
Time: 10:00 pm to 3:00 am
Price: Oct 26th $10.00, Oct 27th $20.00, Oct 31st $10.00
Halloween happens at Club Seven on 3 nights this year. There will be costumes & prizes on all nights!

3
Dragonfly: Nightmare on Fallsview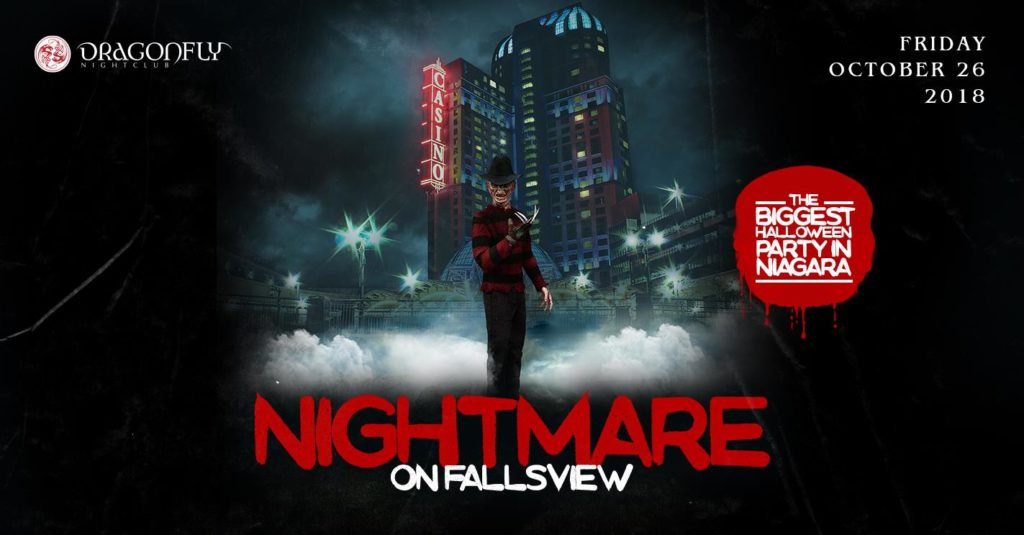 When: Friday, October 26th, 2018
Time: 10:00 pm to 3:00 am
Price: $12.98-$17.84 *Ladies free before 11:30 pm wearing a costume.
4
Dragonfly: Circus Freakshow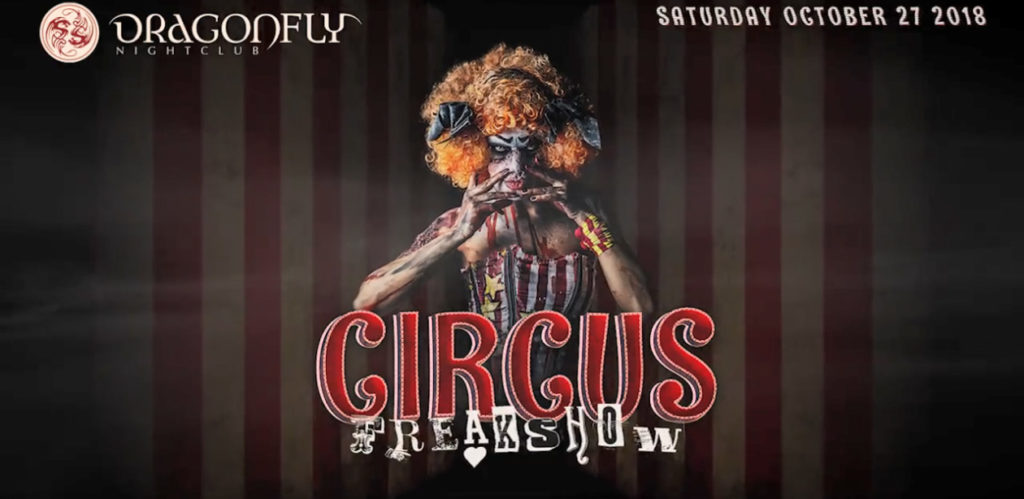 When: Saturday, October 27th, 2019
Time: 9:30 pm to 3:00 am
Price: $17.84-$23.05
Music by Gale Granton and DJ Tilt

5
The Crux Escape Room: Halloween Party

When: Tuesday, October 30th, 2018
Time: 7:00 pm to 10:00 pm
Price: $15 Entry
Includes: Themed snacks, Costume contest, Trivia, Pumpkin painting contest, Horror themed board games, Opportunity to play their experiences at a discounted cost.
6
Halloween Karaoke Party at Big Texas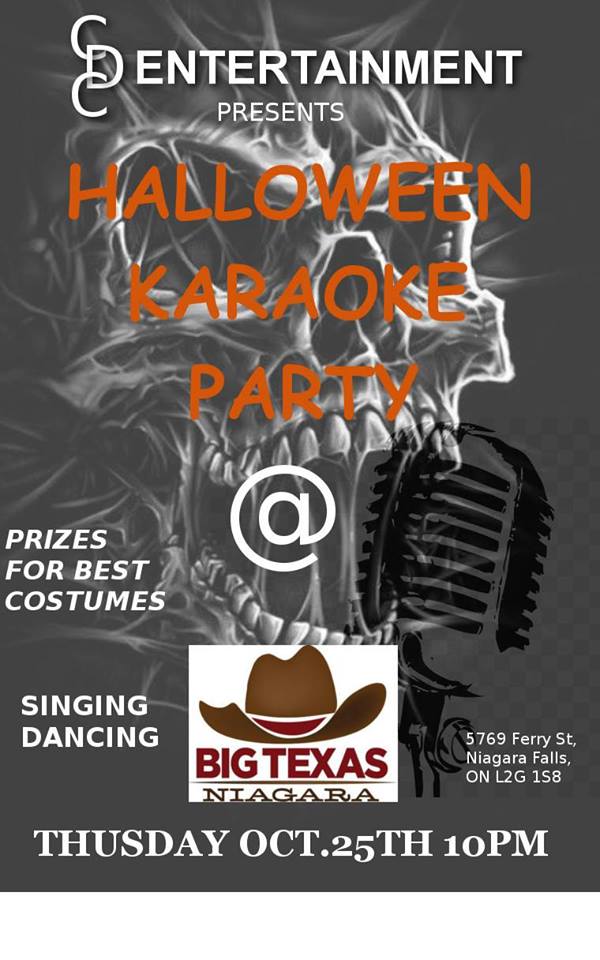 When: October 25th, 2018
Time: 10:00 pm to 2:00 am
Price: Free cover
Prizes will be awarded for best costume and treats will be handed out during the night.

7.
The Associates Halloween Costume Party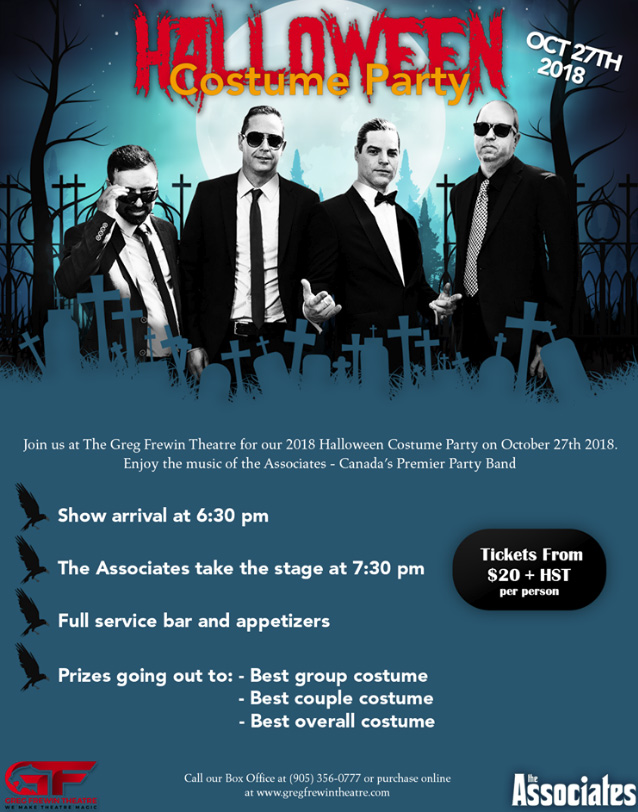 When: October 27th, 2018
Time: 6:30 pm to 2:00 am
Price: Tickets start at $20
Dance the night away at The Greg Frewin Theatre for their 2018 Halloween Costume Party. Enjoy the music of the Associates – Canada's Premier Party Band.
Show Arrival – 6:30 pm
Show Start – 7:30 pm
Judging of costumes – 9:15 pm – 9:45 pm (2nd Intermission extended)
Full Service Bar and Appetizers will be available for purchase throughout the entire event.
8.
Frightmare in the Falls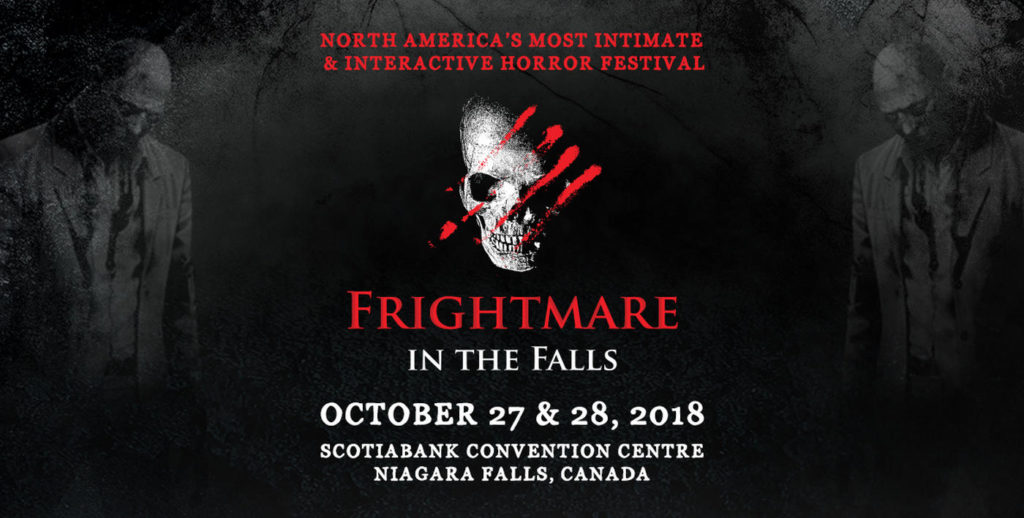 When: October 27th & 28th, 2018
Time: 11:00 am – 6:00 pm (27th), 11:00 am – 4:00 pm (28th)
Price: Tickets start at $22.95
Frightmare in the Falls takes over the Scotiabank Convention Centre October 27th and 28th. The convention will be a mashup of everything horror-related, including celebrity guests, horror-themed vendors, artists and haunted attractions.
Celebrity guests include Doug Bradley (Hellraiser), Adrienne Barbeau (Iconic Scream Queen), CJ Graham (Friday the 13th VI), Steve Dash (Friday the 13th II), John Dugan (Texas Chainsaw Massacre), Bob Elmore (Texas Chainsaw Massacre II), Zach Galligan (Gremlins), Tom Savini (Special Effects Legend), Danny Pintauro (Cujo), Greg Lamberson (Slime City), plus many more!