2692 Views
Things To Do in Niagara Falls for Valentine's Day
The possibilities are endless to find some romantic things to do in Niagara Falls for Valentine's Day, but here are just a few suggestions:
Treat Your Loved One to a Spa Day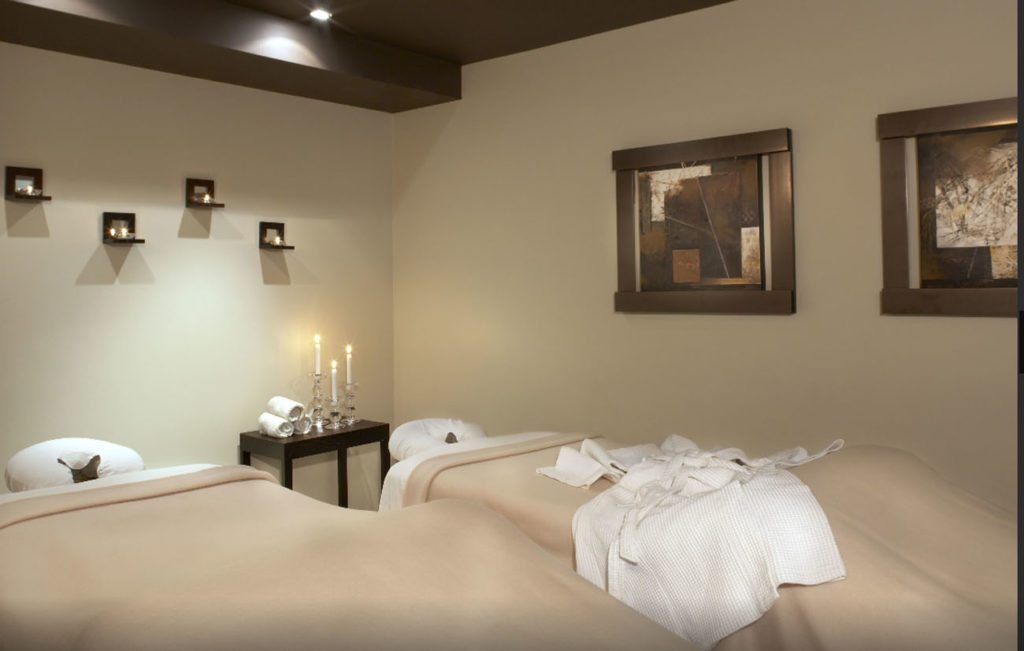 You are in luck! Since Niagara Falls is considered one of the most romantic destinations in the world for travel, it caters to couples. There are hundreds of spas to choose from, both here in the city and in beautiful, historic Niagara-on-the-Lake.
Wondering which one to choose? Click here to read about the current top 10 most popular trending spas in Niagara based on Trip Advisor findings.
Horse and Carriage Rides
Just choose your backdrop. Do you want a romantic ride along the Niagara Parkway with the majestic Niagara Falls as the centrepiece? Then look no further than Queen Victoria Park! You will receive a breathtaking view of the escarpment, gorge, and the Niagara River. These tours are year round (weather permitting) and the horse and carriage rides are available daily from 4:00 pm to 11:00 pm, departing from the Queen Victoria Park Gift Shop. 
Tickets are purchased at the Queen Victoria Park Gift Shop: 6345 Niagara Parkway, Niagara Falls.
| | |
| --- | --- |
| 15 minute tour | $40.00 |
| 30 minute tour | $80.00 |
| 45 minute tour | $110.00 |
| 80 minute tour | $190.00 |
Would you prefer a horse and carriage ride in Niagara-on-the-Lake? Experience the history, view the majestic homes and peaceful scenery of Sentineal Carriages. These Old Town Tours are available from The Prince Of Wales Hotel at the crossroads of King and Queen Street. This is a guided tour that includes the main street, along the water front and through the picturesque streets of the Old Town.
30 minutes: $80
45 minutes: $115
1 hour: $145
Reservations are required and the Winter hours have these tours available on Saturdays and Sundays from 11:00 am – 11:00 pm *Weather Permitting*. For Valentine's Day especially, you should call and make a reservation ASAP. Please call: 905-468-4943.
Visit the Wineries 
If you are still struggling with finding things to do in Niagara Falls for Valentine's Day than you must visit one of our world-famous wineries! Niagara is "wine country" and the beautiful countryside no matter the season is a "must see". The Niagara Region alone has over 50 wineries, with 25 vineyards in Niagara-on-the-Lake.
There are a number of wineries serving up Valentine's Dinners, here's a short list:
February 12th, 13th and 14th, 2015 from 5:00 pm – 9:00 pm
www.peller.com
1-888-673-5537 x 2
Chef Jason Parsons is offering two menus. Both are 5-courses or you have the option to add two "sharing" courses to make it a 7-course meal. Reservations are from 5:00 to 9:00 pm. Please call to book.
Ravine Vineyard 
February 13th and 14th, 2015 from 5:30 pm – 9:00 pm 
www.ravinevineyard.com
905-262-8463 x 34 to make a reservation
Enjoy a 3-course fixed menu including wine for $65/person. Reservations are required for either 5:00 pm or 7:30 pm dinner times.
February 14th, 2015 from 6:30 pm – 9:30 pm 
www.jacksontriggswinery.com
905-468-4637 x 3
This is a 5-course cuisine including their award-winning wines for $135/person.
February 14th, 2015 from 5:00 pm – 9:00 pm 
www.twosistersvineyards.com
905-468-0592
This features a delicious 3-course dinner, complete with a home-made dessert trio. Call ahead for reservations.
Come to Clifton Hill!
If you are looking for a fun night out with
great food
and
attractions
, consider coming to 
Clifton Hill. We are the home to 
Boston Pizza Clifton Hill 
where we will once again be participating in the heart-shaped pizza extravaganza. $1 from every heart-shaped pizza sold on Valentine's Day in Niagara Falls goes to the "Boston Pizza Foundation Future Prospects". This foundation helps to support youth in the communities and across the country, in partnership with organizations such as Big Brothers Big Sisters, Kids Help Phone, Live Different,

JDRF

and other programs that help mentor kids to reach their full potential.

Of course a journey to Clifton Hill in celebration of Valentine's Day  wouldn't be complete without a stop at the 
Fudge Factory
 to pick up some goodies for the love in your life. Whether it be your husband or wife, boyfriend or girlfriend, grandparents or kids, we have you covered with your chocolate and candy essentials. Located between Boston Pizza Clifton Hill and the 
Great Canadian Midway
, the Fudge Factory is heaven to the senses!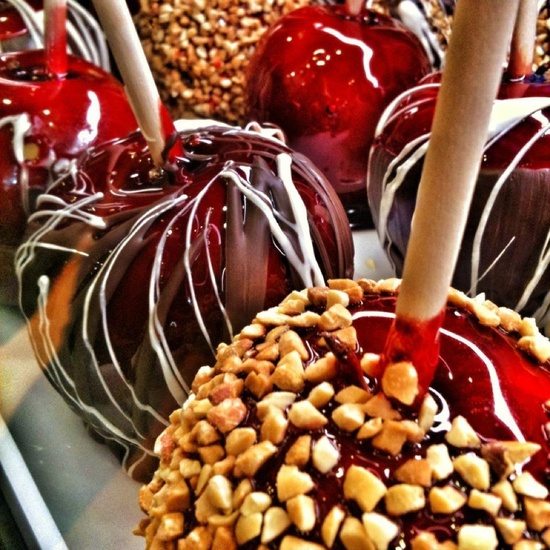 After your stop at the Fudge Factory, head inside the Fun Factory and experience a one-of-a-kind gift idea by getting two hands molded into one – I'm talking about getting your hands waxed at the Wax Hand Emporium! It's a creative, inexpensive and unique souvenir to always remember your Valentine's Day in Niagara Falls, and it's offered right here on Clifton Hill. Choose your colours, message, single-hand or two! It's up to you.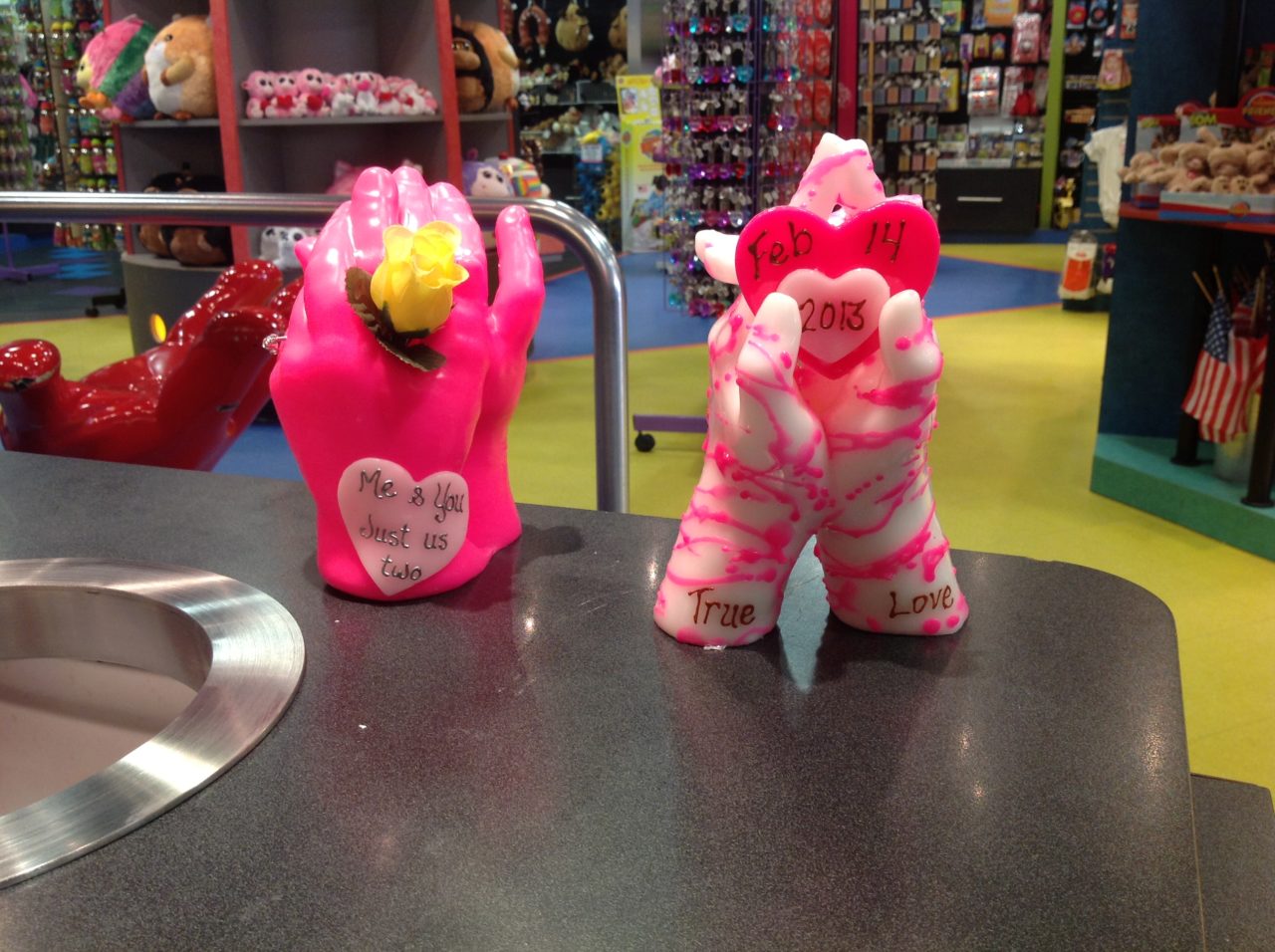 Book An Overnight Stay
Get a room and stay for a couple of nights! Book a stay at the Clifton Hill Niagara Falls Hotel and take advantage of the Niagara Couples Getaway Package. This includes: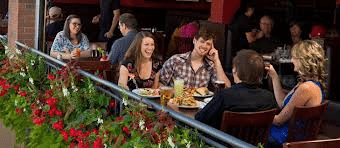 2 nights accommodations at the Comfort Inn Clifton Hill.
$40.00 dining voucher at Kelsey's or Boston Pizza Clifton Hill (on site)
Complimentary "Your Morning Breakfast " deluxe buffet each morning
Full use of our tropical indoor pool and giant whirlpool
Free High Speed Wireless Internet access (Wi-Fi) throughout the hotel
Free 24hr.access to the front lobby Internet Cafe which features high-speed internet, coffee, tea, printers, etc.
A perfect central location, walking distance to the Falls, Casino Niagara,Niagara

Fallsview

Casino, and much more!
Additional savings with Attraction, Food and Merchandise coupons.
This Comfort Inn is located right on Clifton Hill, situated right where you want to be in the middle of all the action! You are walking distance from all the popular attractions, restaurants and of course, only a 5 minute walk to the Niagara Falls itself — a beautiful view this time of the year!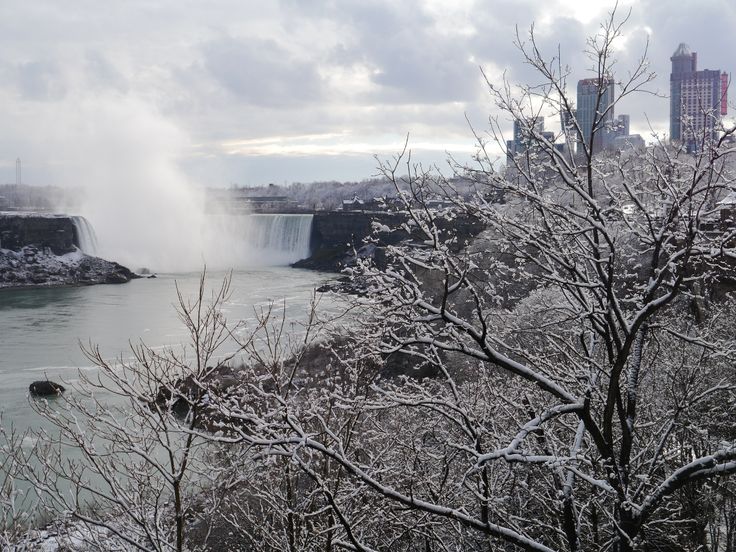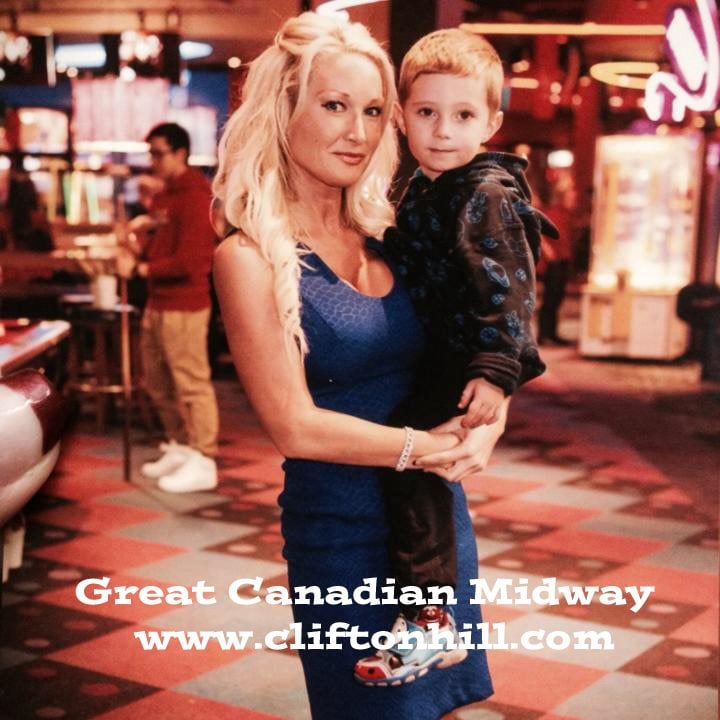 Christine Lynn
clynn@cliftonhill.com
Facebook: www.CliftonHill.com/fb
Twitter: www.CliftonHill.com/twt
Google+: www.CliftonHill.com/gplus
Pinterest: www.CliftonHill.com/pin
Instagram: @cliftonhillfun
— clynn