Reading Time: 
5
minutes -
#1 Ontario Power Generation Winter Festival of Lights
Photo by Christine Hess
Visit the Ontario Power Generation Winter Festival of Lights in Niagara Falls! As Canada's foremost illumination festival that attracts over 1.8 million visitors and 450 motor coaches per year, it captures the magic of the holiday season from November 16th, 2019 – January 12th, 2020. The Ontario Power Generation Winter Festival of Lights turns Niagara Falls into a winter wonderland, with over three million sparkling lights along a 8+km route, grand holiday displays throughout the city, and unique Niagara Falls events. This is the most enchanting of Niagara attractions and has become a tradition for over one million people from around the globe on winter getaways.
#2 A Christmas Carol 2019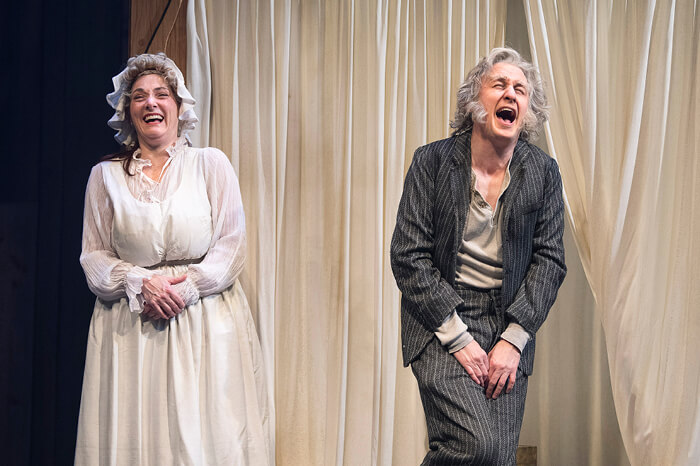 Photo via shawfest.com
Witness this Dickens Christmas classic on stage at the Shaw Festival in Niagara-on-the-Lake. Ebenezer Scrooge reminds us all of what Christmas is truly all about.
This happens at the Royal George Theatre from November 13th – December 22nd.

#3 Attend any of these Santa Claus Parades in December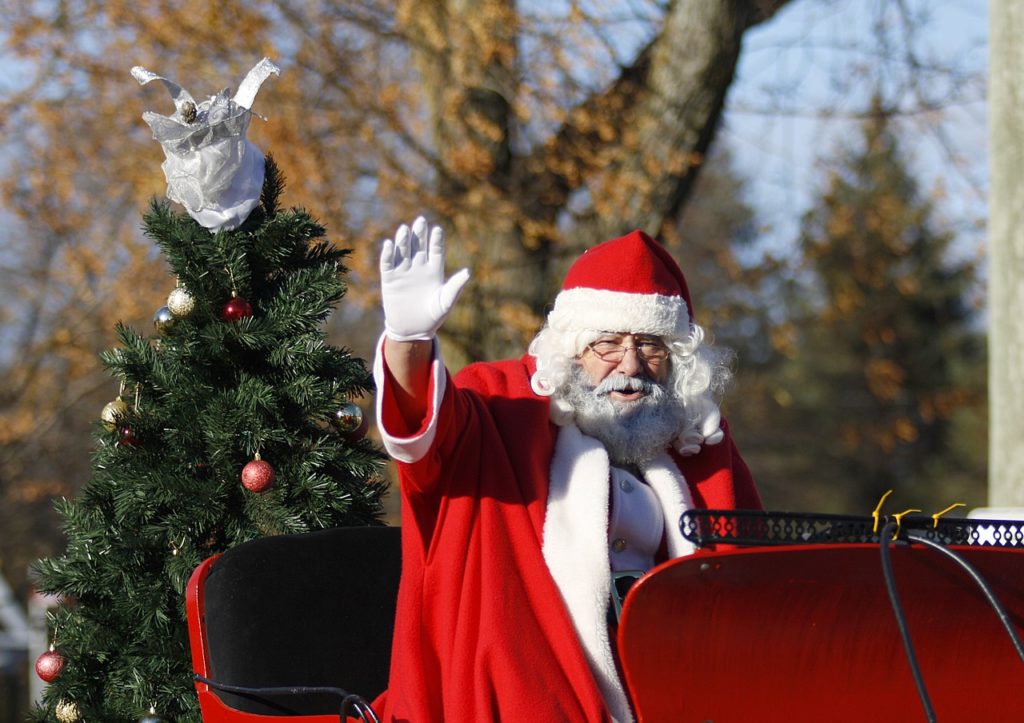 Santa Claus is out and about in Niagara, and Jolly Old Saint Nick and his trusty reindeer will make an appearance throughout December in the region of Niagara!
December 7th: Grimsby Santa Claus Parade – 5:15 pm
Eastbound along Livingston Avenue/Main Street West starting at Blessed Trinity Secondary School and ending at the Ontario Street intersection.
December 7th: Port Colborne Annual Lighted Santa Claus Parade – 6:30 pm
The Parade begins at Port Colborne High School and finishes at Market Square on Charlotte Street. Children are then welcome to visit with Santa at the Guild Hall.
December 14th: Niagara-on-the-Lake Santa Claus Parade – 11:00 am
This is one of Ontario's best Santa Claus Parades! Visit the parade route here.
December 14th: Pelham Santa Claus Parade – 1:00 pm
The parade starts at Bethany Christian Reformed Church and ends at Centennial Park. Head to Centennial Park afterwards until 4:00 pm for post celebrations!
#4 Niagara-on-the-Lake Candlelight Stroll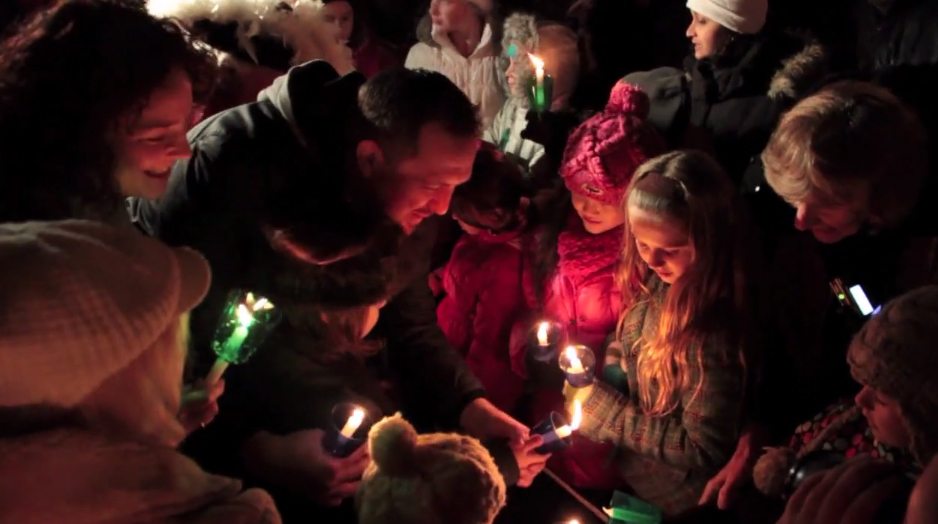 Head to picturesque Niagara-on-the-Lake for some old fashioned Christmas cheer with the 30th annual Niagara-on-the-Lake Christmas Stroll. On December 6th from 6:30 PM to 9:00 PM, this is a guided stroll winding through the historical town, accompanied by local choirs and seasonal entertainment. The stroll begins at the Old Courthouse building located at 26 Queen Street, Niagara-on-the-Lake.
Proceeds from candle sales in support of a local family/non-profit organization in need. Please bring a non-perishable food item in support of Newark Neighbours.

#5 Christmas in Pelham – Outdoor Christmas Market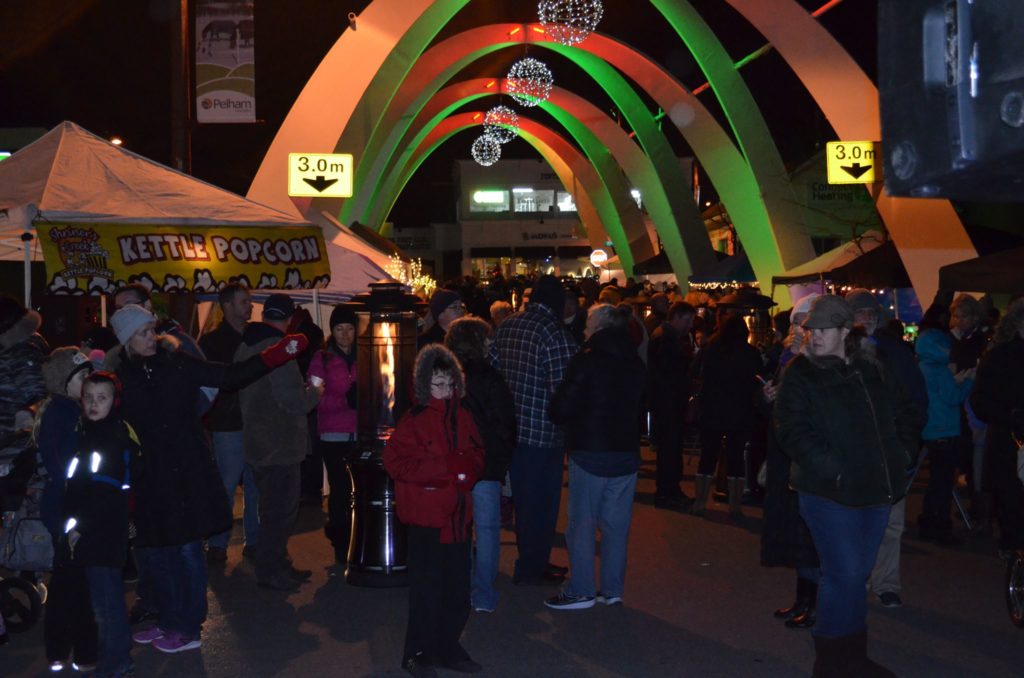 The Town of Pelham partners with many not for profit organizations and community groups to have a central location where you can see what is happeing over the holiday season; they have given it the name Christmas in Pelham. Activities are avaliable during the months of November, December & January for the whole family, see their event listings here.
#6 Christmas on Ice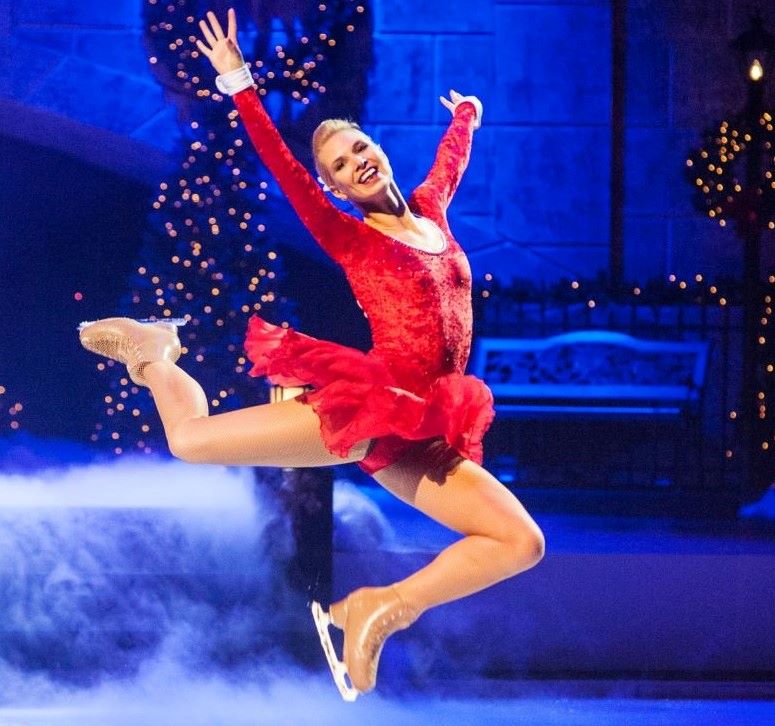 November 21 – December 10, Fallsview Casino is where you need to be to witness a thrilling high paced spectacle of world-class ice skating and holiday cheer! Christmas On Ice features a winter wonderland of national championship ice skaters, dancers and singers that will fill you with the magic of the season.
#7 A McFarland Christmas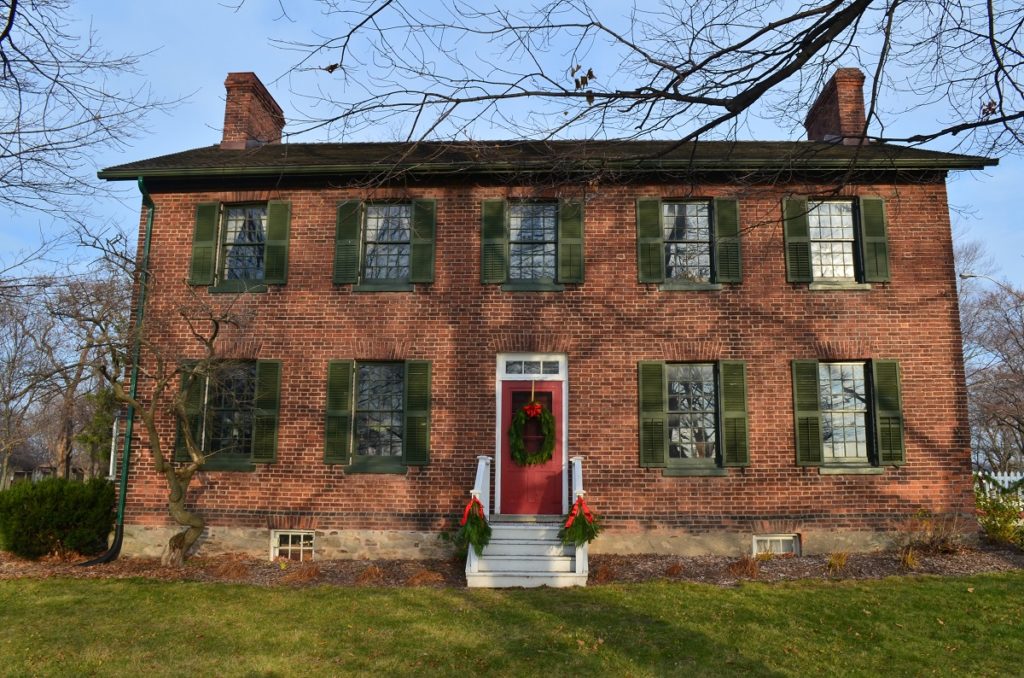 Niagara Parks' oldest heritage property, the McFarland House, will once again be dressed in traditional holiday splendor with handmade decorations for visitors to take a step back in time to experience an authentic Victorian Christmas, during the first two weekends of December. This is all part of the 21st Annual Rotary Holiday house Tour.
Admission to the McFarland House is $6.64 plus tax for adults and $4.42 plus tax for children 12 and under. More information about the Rotary Holiday House Tour can be found here.
It will open its doors again on December 14th and 15th from 10:00 am – 4:00 pm for guests to experience an authentic Victorian Christmas. Niagara Parks' heritage team will present a variety of holiday demonstrations and craft stations.
Admission for this event is $9.95 plus tax for adults and $7.95 plus tax for children 12 and under. Each guest will receive a beverage and package of Christmas cookies.
#8 Fort George Garrison Christmas

Immerse yourself in the sights, sounds and delectable aromas of a Regency Christmas during the Fort George National Historic Site's weekend-long Garrison Christmas program from December 14th – 15th, 2019.
The buildings inside Fort George will be decorated festive, and there will be crafts, activities, and games for the whole family to enjoy. Finish your afternoon with a bang at a musket demonstration. Regular admission rates apply. Enjoy some hot beverages and treats while you are there.
For more information, call Parks Canada at 905-468-6614.
#9 An Out Of this World Christmas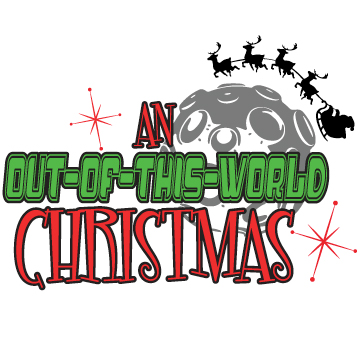 The Oh Canada Eh Dinner Show presents an all new Holiday hit! It's Christmas Eve and Santa's sleigh has traveled way off course! This two-hour musical comedy features original holiday songs and classic carols paired with a delicious festive meal.
The show runs at various dates until December 21st.
Please call 1-800-467-2071 for schedule and tickets.
#10 Outdoor Ice Skating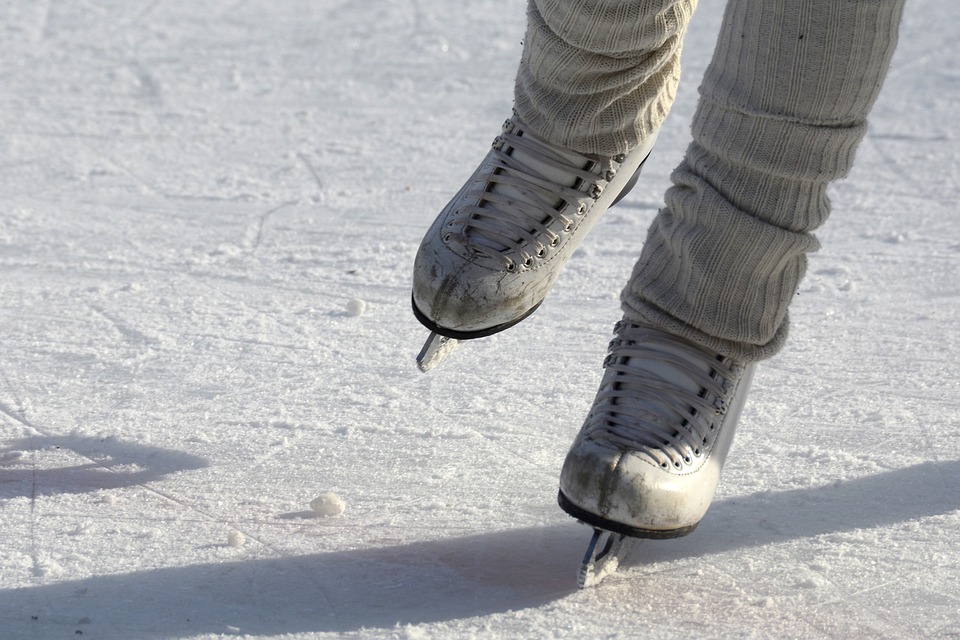 You can skate outdoors in Niagara's Heritage District from December 14th, 2019 until March 22nd, 2020. Admission is FREE! Bring your own skates or you may rent them at the rink for $5.00.
Vintage Hotels and its partner, Parks Canada unveiled this wonderful space for families and couples to enjoy in 2016 and it's been a wonderful asset after since! Warm up with some tasty concessions and hot cocoa.
Location:
Fort George National Historic Site
51 Queen's Parade, Niagara-on-the-Lake, ON
December
December 14 – 2020 Rink Launch Party
December 15, 22, 29 – Family Skate with children's entertainment from 2 pm – 4 pm
December 21, 28 – Saturday Nights Tunes on Ice
January
January 4 – Regency Skating Party
January 5, 12, 19, 26 – Family Skate with children's entertainment from 2 pm – 4 pm
January 11, 18, 25 – Saturday Nights Tunes on Ice
January 17 – PA Fun Day at the Rink
February
February 1, 8, 15, 22, 29 – Saturday Nights Tunes on Ice
February 2, 9, 16, 23 – Family Skate with children's entertainment from 2 pm – 4 pm
February 14 – PA Fun Day at the Rink!
February 14 – Date and Skate
February 17 – Niagara Ice Dogs Meet & Skate
March
March 16-20 – March Break Activities