1
Winter Festival of Lights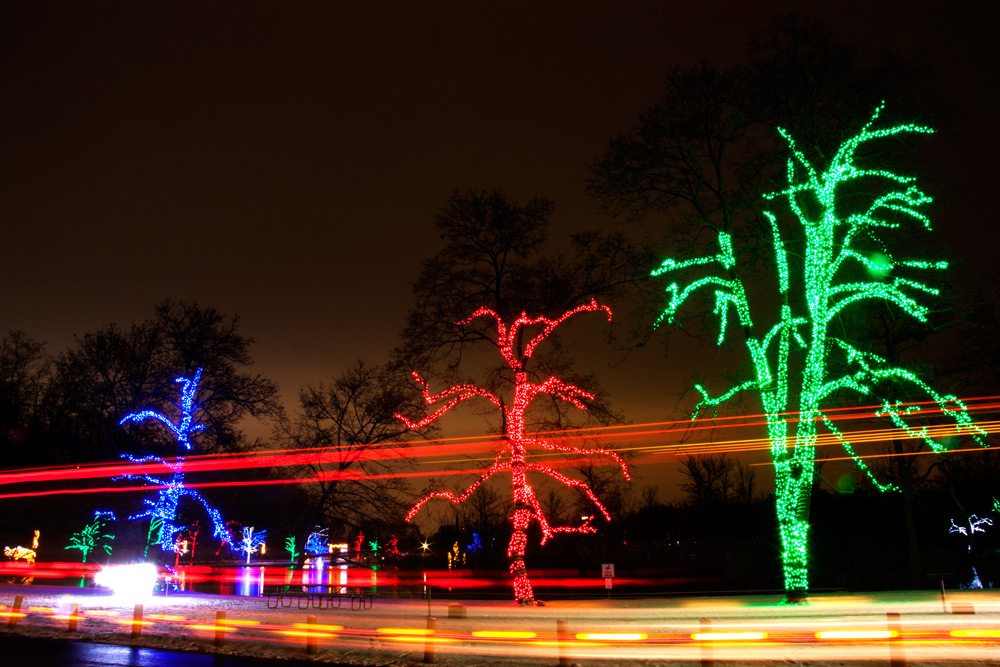 via niagarafallscliftonhill.com
Cost: FREE, although donations are appreciated as you exit the Dufferin Islands viewing of the lights. Suggested donation: $5 – $10 per car and $1 per person on bus tours. All proceeds are used to enhance the Festival's lights and displays.
The Winter Festival of Lights is Canada's premiere illumination festival. With over 8KM of sparkling illuminations,free fireworks shows on Friday's, free laser light shows, and free sound & lights shows, it's easy to see why people from all over flock to this Winter Wonderland each and every year!
Visit www.wfol.com for more information
2
Ghost Blasters Dark Ride
Cost: $4.99 (+HST)
Visit Ghost Blasters Dark Ride on Clifton Hill for an all-aged family-fun interactive laser gun ride! Take a ride through "Bleakstone Manor" where you'll be confronted by an army of ghosts, skeletons, ghouls and goblins riding from room to room in black-light darkness. Shoot the targets and beat your opponent — show off your skills!
*Ghost Blasters is also part of the Clifton Hill Fun Pass.

3
Niagara Falls History Museum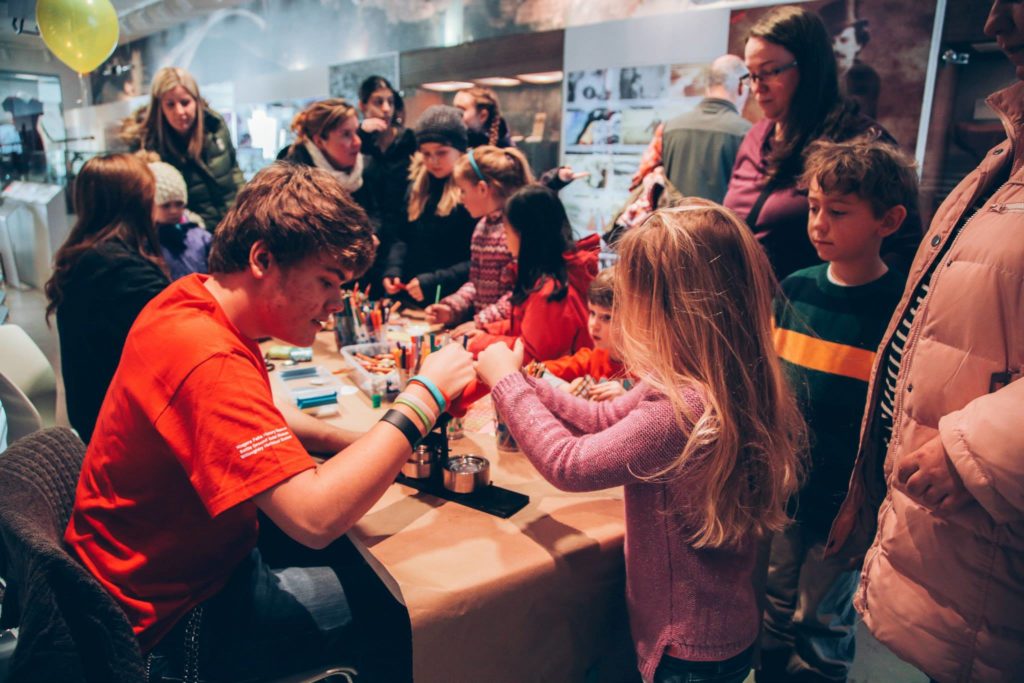 Cost: Adult (20+) $5.00, Students (6-19 years old or with valid student ID) $4, Children (Under 6 years old) Free. Every Thursday from 5-9 admission is FREE.
Whether you wish to learn more about the War of 1812, the Community Gallery, a temporary exhibition, or even to take advantage of special events, the Niagara Falls History Museum is an inexpensive and eductional way to spend your time.
Visit www.niagarafallsmuseums.ca for more information 
4
Floral Showhouse
Cost: $5.00 (Adults 13+), $3.75 (Children 6-12) FREE (Children 5 and under)
For over 60 years, visitors have come to Discover Paradise at this lush oasis. The Floral Showhouse has collections of orchids, succulents and other tropical plant species on display throughout the year. November 25th, 2017 to January 12th, 2018 has their annual "Christmas Display".
Visit www.niagaraparks.com for more information

5
Visit Historical Sites and Landmarks in Niagara-on-the-Lake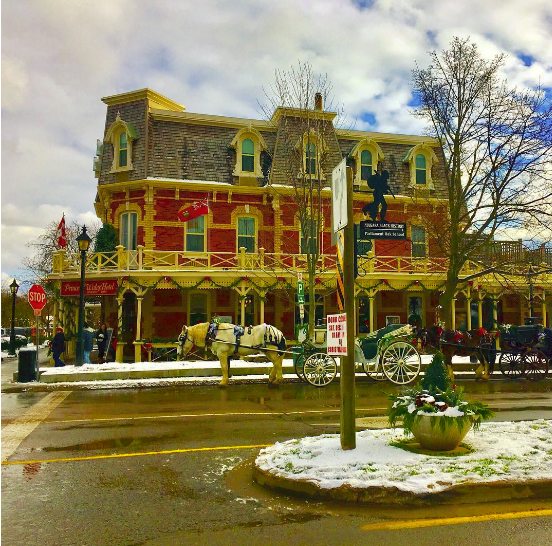 Cost: FREE
Niagara-on-the-Lake is a quaint, historical town worth checking out. Window shop at one of their unique little shops from local artists to cute boutiques. Be sure to visit Queenston Heights Park and the Brock Monument, the recent tribute to the First Nations, and of course the famous gazebo at Queen's Royal Park.
Photo by @emiko__28
Visit www.niagaraonthelake.com for more information 
6
Public Skating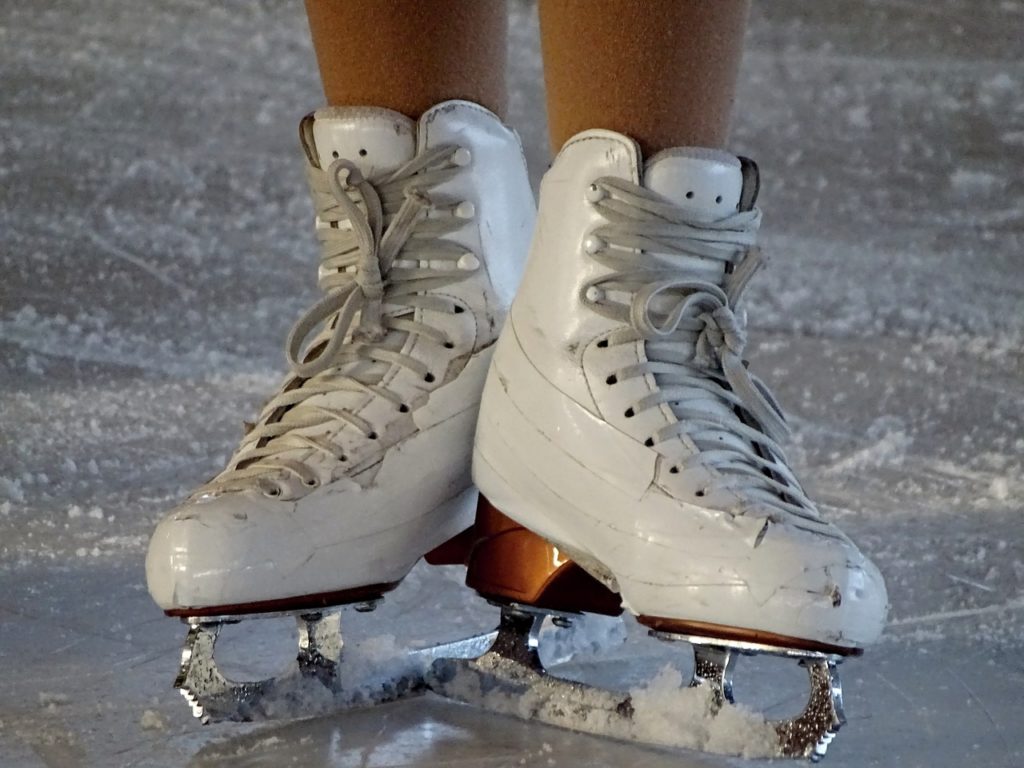 Cost: Child/Student: $3.00, Adult: $3.75
A truly Canadian way to bond with the family in the Winter is to go ice skating at one of Niagara Falls' Skating Rinks. 
| | | | |
| --- | --- | --- | --- |
| Chippawa (starts Sept 30) -Public Skating |  1:30-3:30pm With Skating Aids | | CancellationsJan 20, Feb 24 |
| Gale Centre (starts Sept 9) – Public Skating | 6:00-8:00pmNo Skating Aids | 2:00pm-4:00pmWith Skating Aids | Dec 24, 31,Jan 13, 20, 21 |
FREE HOLIDAY SKATING:
Gale Centre: Jan 3rd 1-3, Jan 4th 3-5, Jan 5th 1-3, Jan 6th 6-8
Chippawa Arena: Jan 6th 1:30-3:30 
Visit www.niagarafalls.ca for more information
OUTDOOR SKATING AT FORT GEORGE
Free to the community, a 7,200-square-foot rink was just built at the Fort George parking lot (adjacent to the Agora at Fort George). The rink will operate through the end of March (*weather dependent). Skating is free, but there is a fee for renting skates and anything ordered at the concession stands.
Monday – Thursday: 1 pm – 4 pm, 5 pm – 8 pm
Friday: 2 pm – 5 pm, 6 pm – 9 pm
Concession and Skate Rental: 5 pm – 9 pm
Saturday: 10 am – 1 pm, 2 pm – 5 pm, 6 pm – 9 pm
Concession and Skate Rental: 10 am – 9 pm
Sunday: 10 am – 1 pm, 2 pm – 4 pm
Concession and Skate Rental: 10 am – 4 pm
7
Children's Programs at the Niagara Falls Public Library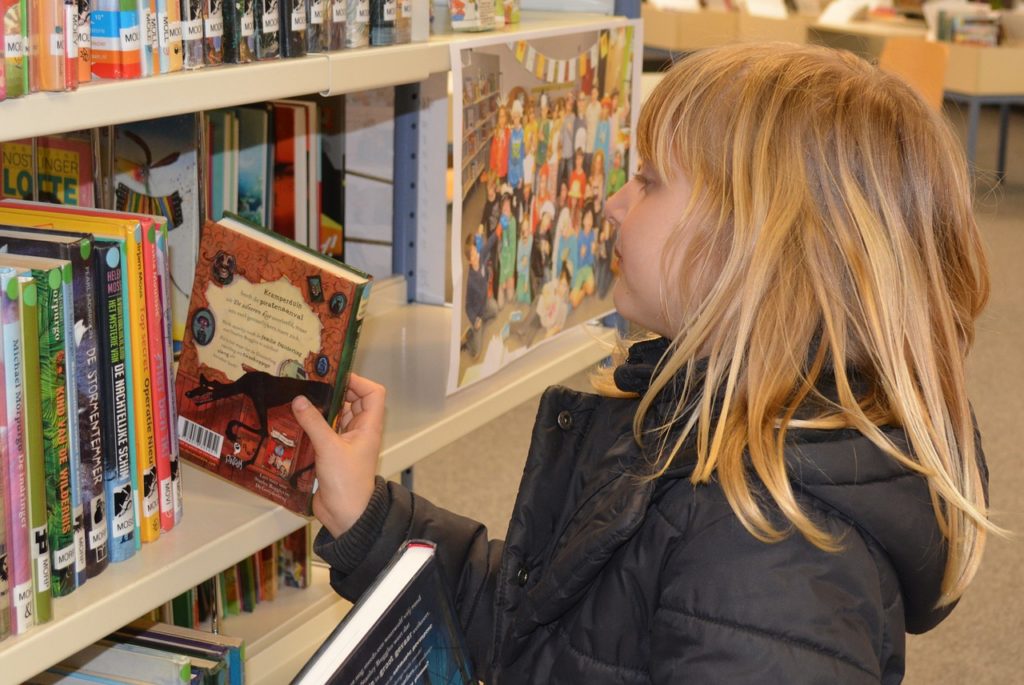 Cost: FREE
On a regular basis, the Niagara Falls Public Library offers free fun to kids on those harsh Winter days. Examples include playing Lego, board games, making crafts, reading, writing, and singing! Adults can check out gallery exhibits, attend film screenings, and play Scrabble, plus so much more!
To view their program schedule click here.