Reading Time: 
3
minutes -
From up in the SkyWheel, you'll see the most breathtaking view of Niagara. Soaring 175 feet up in the clouds in a private, climate-controlled gondola, it's sure to be the most comfortable sightseeing experience you've had. The Niagara SkyWheel at Clifton Hill looks over some of Niagara's most prominent landmarks and features. You'll get a dose of Canadian history and get to play the most epic game of I Spy ever! Make sure that the camera and cell phones are all fully charged because you'll want to take photos of each remarkable landmark you see, and maybe use the view as the ultimate selfie backdrop.
The Falls
From up here, you'll get to experience the falls in all of its glory. What looks like one waterfall is actually three separate waterfalls that come together to create this natural beauty. The biggest of the three is known as the Horseshoe Falls (named after it's horseshoe shape), which flows into the American Falls. From here, the river is split from a small island called the Luna Island which creates the third and smallest waterfall called the Bridal Veil Falls.
Queen Victoria Park
The Queen Victoria Park is covered in a beautiful collection of native and international plants and flowers and is considered to be the heart of Niagara Falls. From the Skywheel, you'll see the perfectly maintained shapes and large spots of flourishing green and trees. Inside the park, you'll find a rock garden and a tea-rose garden, just a few of the many beautiful spaces to enjoy nature and relax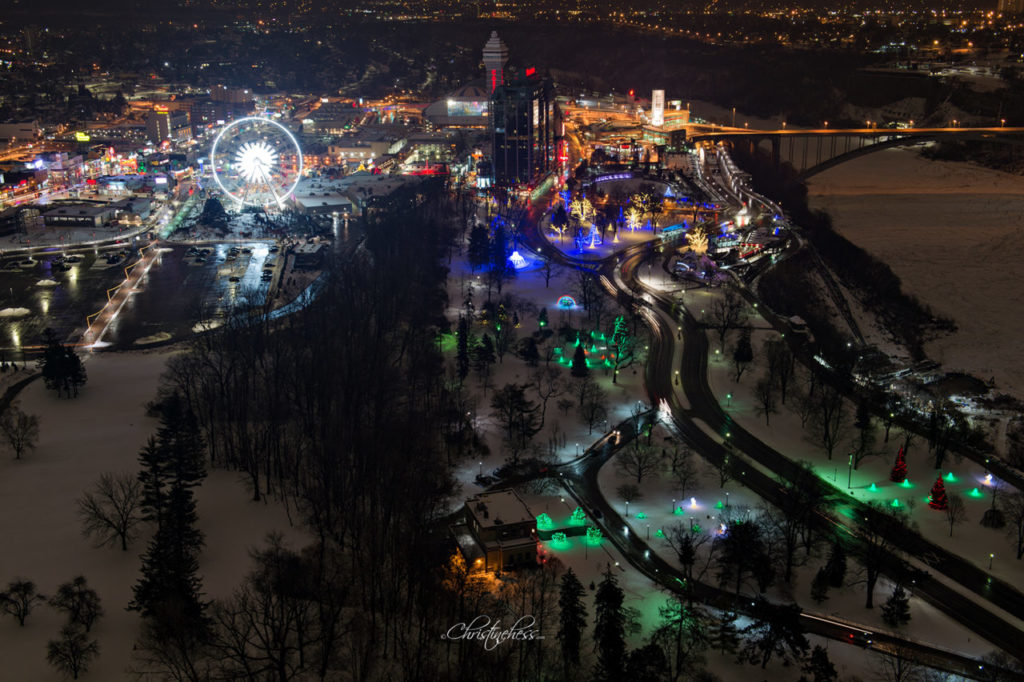 Niagara River
The Niagara River flows from Lake Erie to Lake Ontario and creates the border between Canada and the United States. From up in the skywheel the river may seem small, but it actually reaches over 58 km! There are 4 different lakes that flow into this river: Lake Superior, Lake Huron, Lake Michigan, and Lake Erie.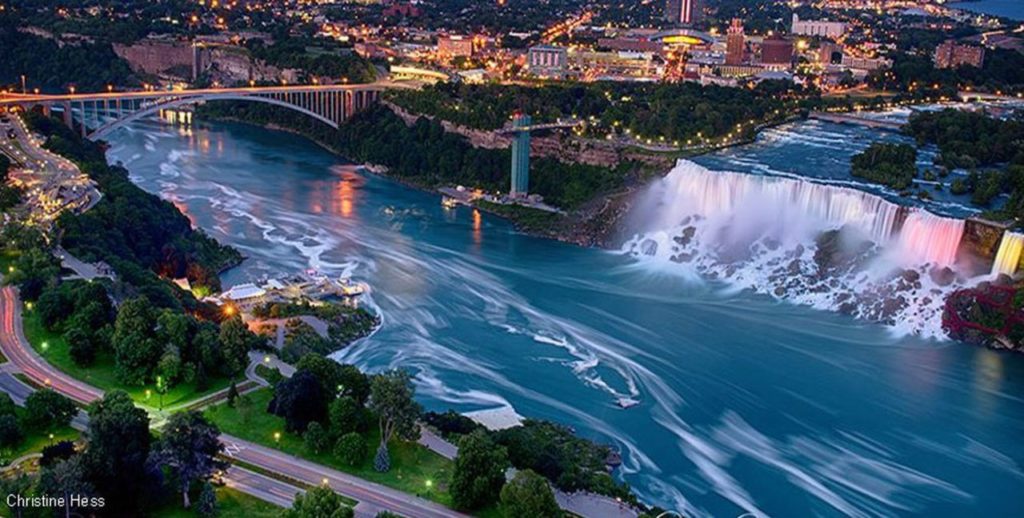 Oakes Garden Theatre
Located at the entrance of the Queen Victoria Park at the bottom of Clifton Hill is the beautiful Oakes Garden Theatre. The space was created in 1937 and stands today as a spectacularly curved amphitheater surrounded by gardens, shrubbery, trees, and plants.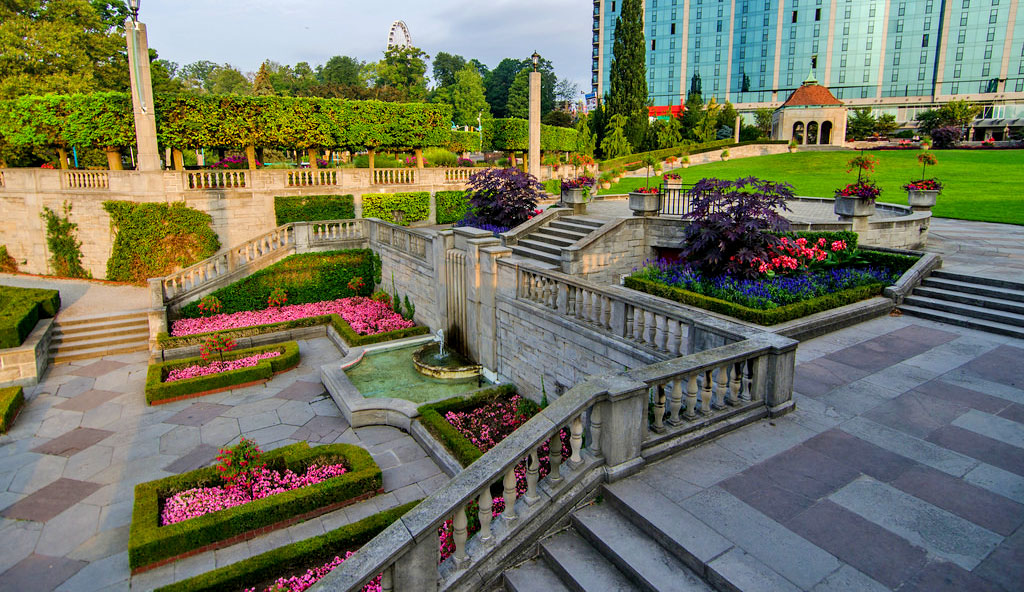 Table Rock
A view of a famous viewpoint? You can have it from the SkyWheel! Table Rock is an observation area that overlooks the Niagara Falls. From here, you get to enjoy a full view of the thundering Falls and the flowing rivers.