Here are 10 fun and easy DIY recipes that you and your kids will love to make together this Thanksgiving.
*See also: Thanksgiving in Niagara Falls

1
Candy Apples
Children will never expect you to surprise them with candy apples on Thanksgiving, but they are actually simple enough to make. This video will show you a quick how-to guide. Kids can help you add the toppings!
*Video taken at the Fudge Factory on Clifton Hill.
See also: How to Make Funnel Cakes and How to Make Fudge. 
2
Turkey Leg Treats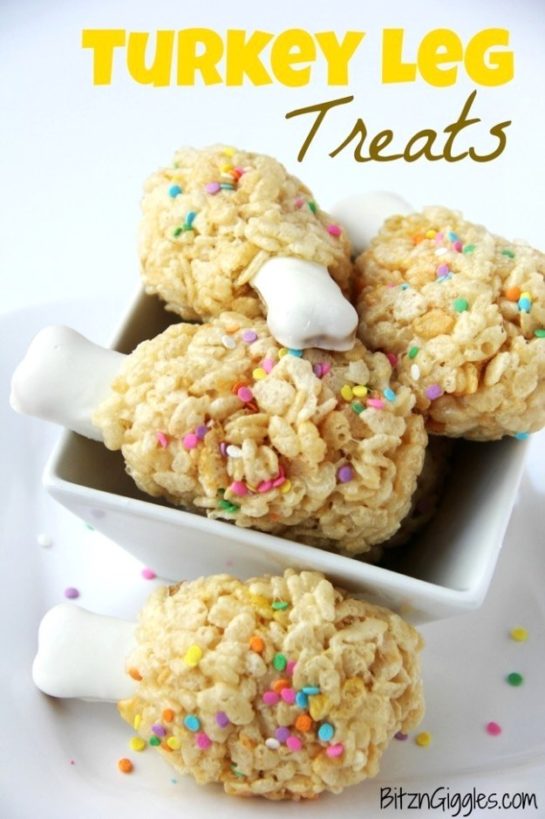 Love how simple and creative this recipe is via bitzngiggles.com.

3
Turkey Rice Krispie Treats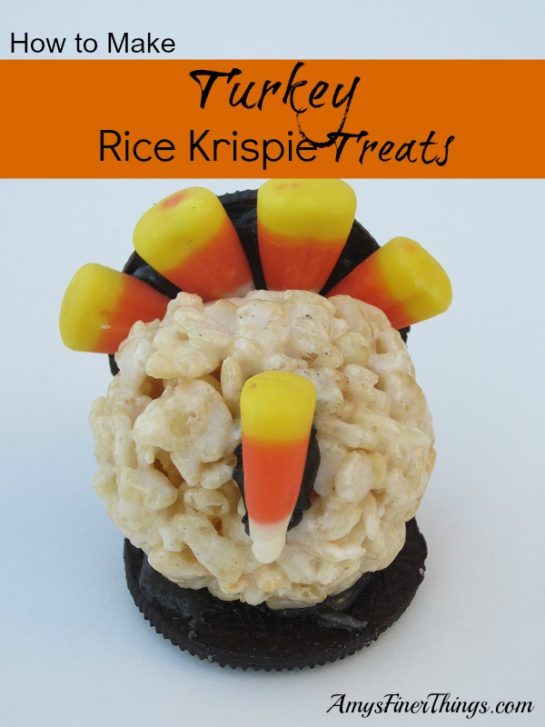 These are adorable and easy to make. Find the recipe via amysfinerthings.com.
4
Thankful Turkey Jar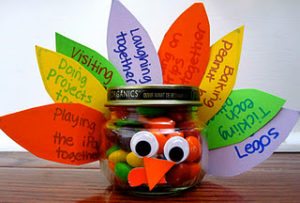 I love this idea and kids will feel included too. Have your child help you, and they can give this cute gift to a family member or a friend for Thanksgiving. They list the reasons why they are thankful for their loved one that they are gifting this to, on the feathers. See the how-to via www.toddlerapproved.com.

5
Handprint Turkey Cookies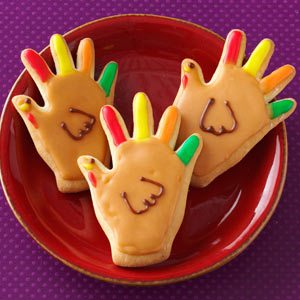 Another easy recipe that gets children involved. See the recipe via www.tasteofhome.com.
6
Harvest Corn Treats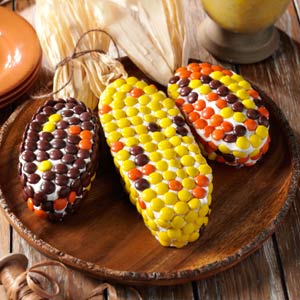 Corncobs…with a twist. Kids will love the fact that corn is substituted with Reese's Pieces. See the recipe via www.tasteofhome.com.
7
Turkey Treat Bags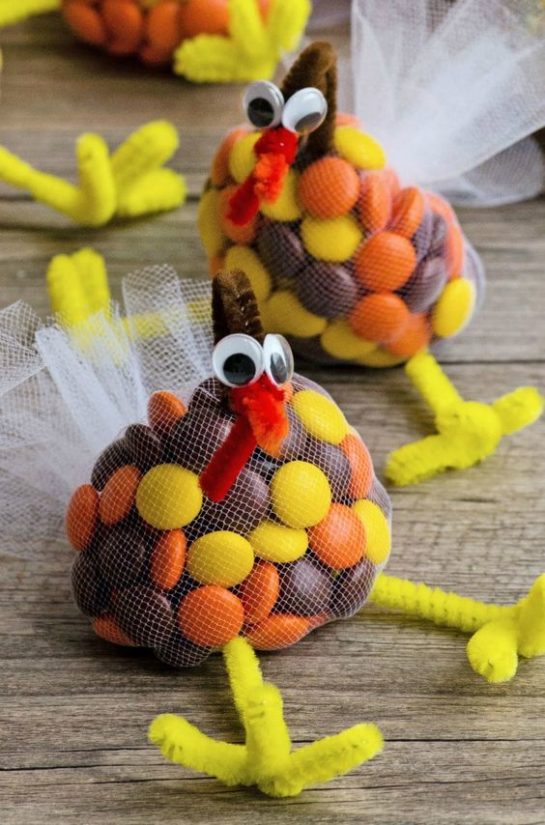 A cute DIY project for kids to get in the spirit of Thanksgiving found at www.cleanandscentsible.com.
8
Chocolate Turkey Fondue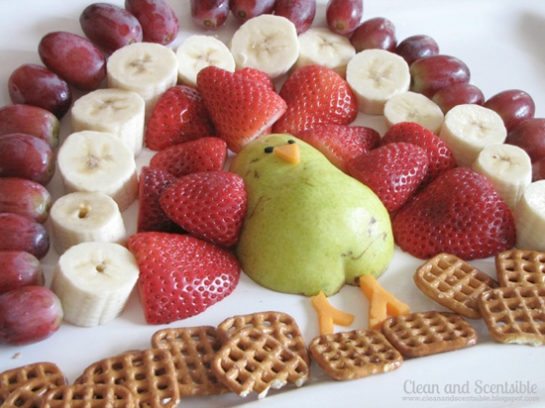 As if this cute and healthy fruit platter wasn't enough, add a chocolate fondue for a Thanksgiving snack kids will love! See the recipe at www.cleanandscentsible.com.
9
Acorn Cookies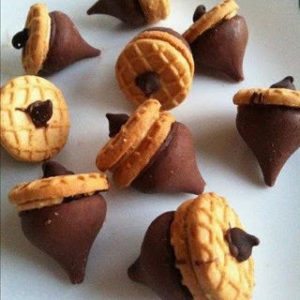 So simple to make, yet so unique to add to a Thanksgiving party platter. See the recipe at www.girlsandtheirmeals.blogspot.ca.
10
Apples and Caramel Dip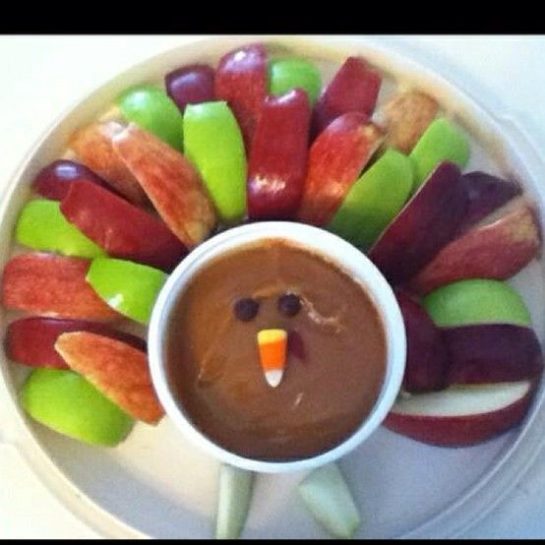 Probably the easiest DIY Thanksgiving dessert for kids to enjoy is simply cutting up apples (green, yellow, and red for added colour!) into the shape of a turkey. Source: www.indulgy.com