It's the beginning of Fall so it seems only appropriate to list some of the best upcoming Niagara Falls events for the Fall in 2014:
40th Annual Ball's Falls Thanksgiving Festival (October 10th – 13th, 2014)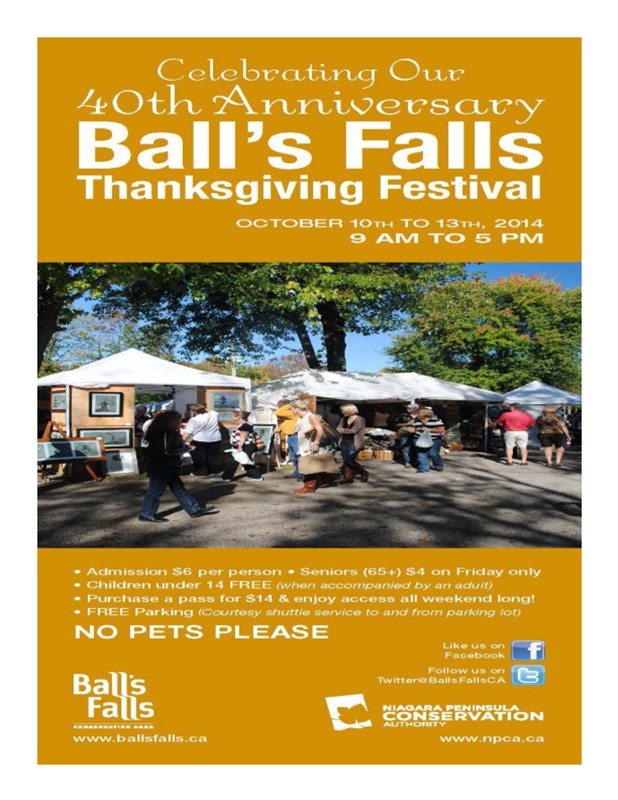 The Ball's Falls Thanksgiving Festival takes place from Friday, October 10th – Monday, October 13th, 2014 from 9:00 am – 5:00 pm and features over 200 selected artisans displaying and selling their creative arts, crafts, clothing and potteries.
This is one of the most popular Niagara Falls events for the Fall, and has been a Thanksgiving staple in this region, in its 40th year of the show. The Festival has become a long-standing, favourite tradition for both families and visitors who come from far and wide to experience the Ball's Falls annual festival and its natural setting. You can enjoy the incredible beauty of this 19th Century hamlet, set amid the majestic Niagara Escarpment and the Twenty Valley. The event is a major fundraiser for the Niagara Peninsula Conservation Authority (NPCA), with revenues from admission directed towards a number of NPCA's conservation programs, magic shows and numerous heritage displays in order to keep visitors engaged.
From Toronto: Follow QEW Niagara bound to Exit 71 – Christie Street in Grimsby.  Follow Regional Road 12 (Christie Street becomes Mountain Road).  Turn left onto Fly Road; turn right at Victoria Avenue (Reginoal Road 24) – Follow Directional signs to Ball's Falls.
From Niagara Falls/Buffalo: Follow QEW Toronto bound to Exit 55 – Jordan Road.  Follow Directional signs to Ball's Falls.
Admission: $6 per person.
Seniors 65+: $4 on Friday only.
Children under 14: Free when accompanied by an adult.
For further information please visit www.ballsfalls.ca
Niagara Falls International Marathon (October 26th, 2014)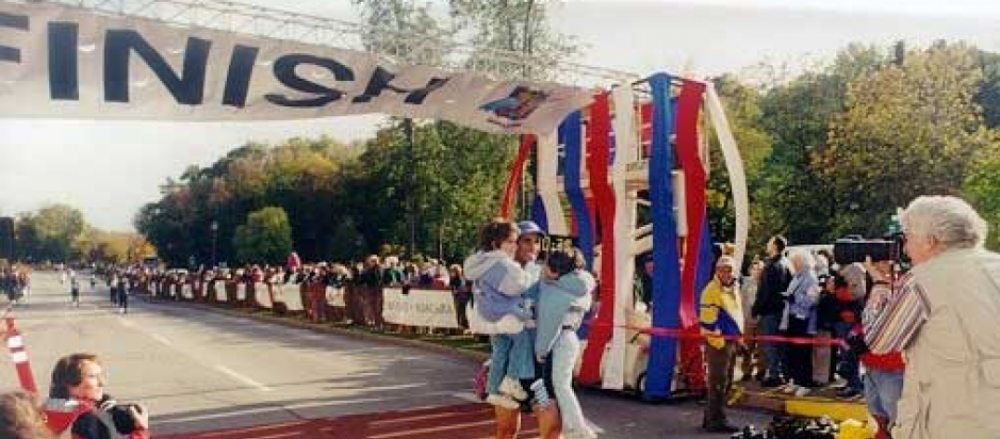 The Niagara Falls International Marathon celebrated its inaugural running in 1974. The race was known as the Skylon Marathon. Beginning during the first wave of the North American running boom, it quickly became a favourite as it was, and still is, the only marathon in the world that starts in one country and finishes in another. Today it attracts 6000 runners from over 30 countries from around the world…it's a destination marathon that crosses an international border, providing the runners with an experience of a lifetime. Niagara Falls International Marathon is also a Boston Qualifier.
Event Information
Race Date and Start Times
Sunday, October 26th, 2014
Marathon – 10:00am
Half Marathon Run/Walk – 10:00am
10K – 9:00am
5K – 8:30am
2K – 10:30am
Schools Marathon Challenge – 8:00am
Online registration is open for 2014.
Click here to register online and visit www.niagarafallsmarathon.com for more information.
Niagara Falls Winter Festival of Lights (November 15th, 2014 – January 12th, 2015)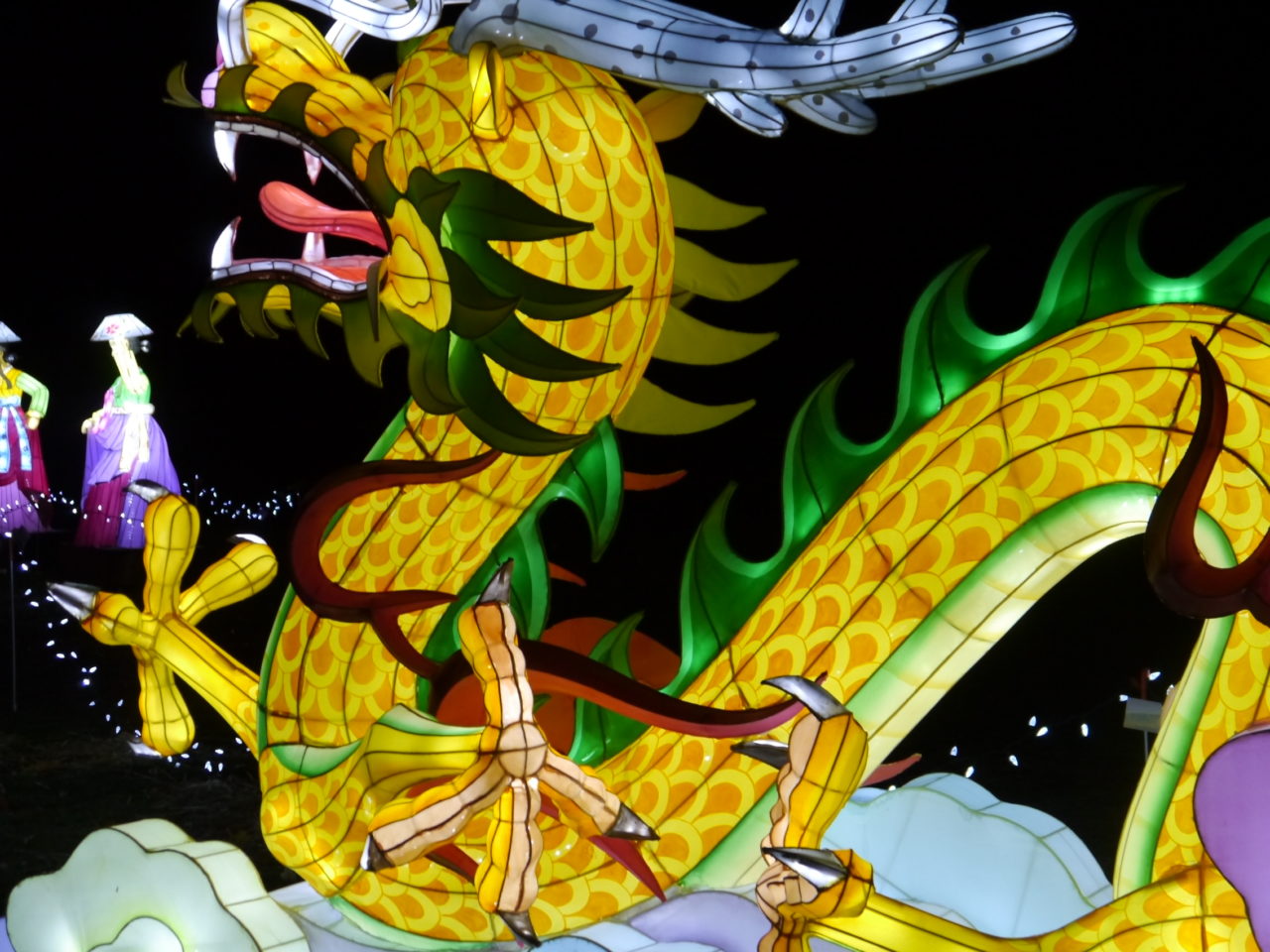 Every year, Canada's foremost illumination festival in the beautiful Niagara Falls captures the magic of the holiday season with the Winter Festival of Lights. It attracts over 1.5 million visitors and hundreds of motor coaches annually.  Recognized as a Festival of Distinction by Festivals & Events Ontario and a Top 100 Internationally Known Event in North America by the American Bus Association for the past several years, and was recently included in the Top 10 Canada's best winter festivals by canoe.ca. Expect to view an array of over 120 animated displays made up of millions of holiday lights! This majestic display frames the most beautiful attraction of all, the Niagara Falls and all along the Niagara Parks "Winter Wonderland" and the adjoining tourist districts.
There is no admission fee to view the illuminations, but donations are gratefully accepted by Festival Ambassadors at the exit by Dufferin Islands. There is a suggested contribution of $5 – $10 per car and $1 per coach bus passenger. Proceeds are used to enhance the lights and displays for the future event that has becoming a world-wide known tradition.
For more information please visit www.wfol.com
Concerts and Shows at Fallsview Casino Resort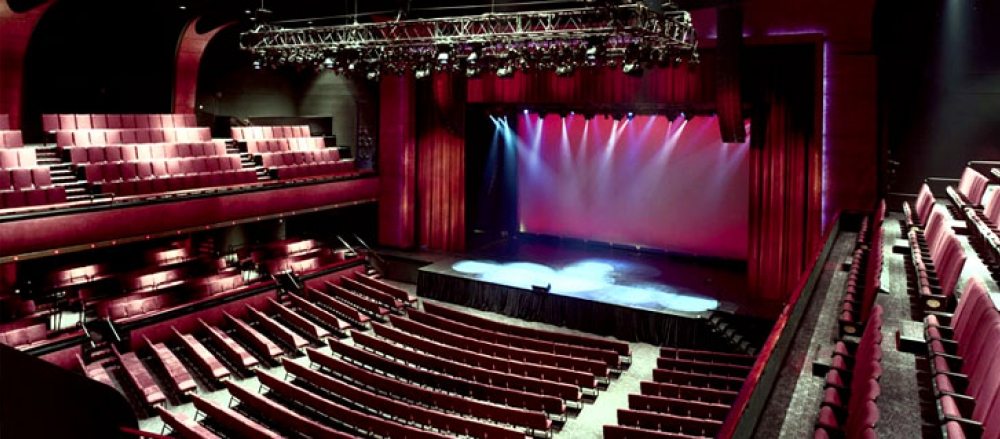 The Fallsview Casino Resort presents a wide array of entertainment over the duration of the Fall. Here's a sample of upcoming shows and the links to obtain tickets:
Le Grand Cirque – September 18th – October 5th. Tickets start at $20.
Jennifer Hudson –  — Tickets start at $90.
Kool & The Gang – October 16th. Tickets start at $35.
Gipsy Kings – October 17th. Tickets start at $45. 
REO Speedwagon – November 6th. Tickets start at $35.
Kenny Rogers Christmas & Hits – November 12th – 15th. Tickets start at $35.
Fallsview Casino's Christmas On Ice – November 20th – December 7th. Tickets start at $25.
Seneca Casino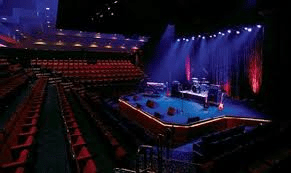 The Seneca Casino also presents a wide array of entertainment up and coming for the Fall season — a little bit of everything into the mix. Here's a short list of just a few of the shows rolling in and the links to obtain tickets:
Macy Gray – October 3rd. Tickets start at $35.
Alanis Morrisette – October 4th. Tickets start at $35. 
Santana – October 11th. Tickets start at $71. 
Gino Vannelli – October 10th – 12th. Tickets start at $35.
David Spade – October 25th. Tickets start at $25.
Roger Hodgson – November 7th. Tickets start at $35.
Steve Miller Band – November 21st. Tickets start at $40.
Diana Krall – November 29th. Tickets start at $40.
Stay connected to me for further Niagara Falls events!
Christine Lynn
Facebook: www.CliftonHill.com/fb
Twitter: www.CliftonHill.com/twt
Google+: www.CliftonHill.com/gplus
Pinterest: www.CliftonHill.com/pin
Instagram: @cliftonhillfun