Reading Time: 
3
minutes -
The Fun Factory has some new products and novelty souvenirs. Here are some new arrivals! Get them while supplies last.
#1 Snoozies "Ugly Christmas" Slippers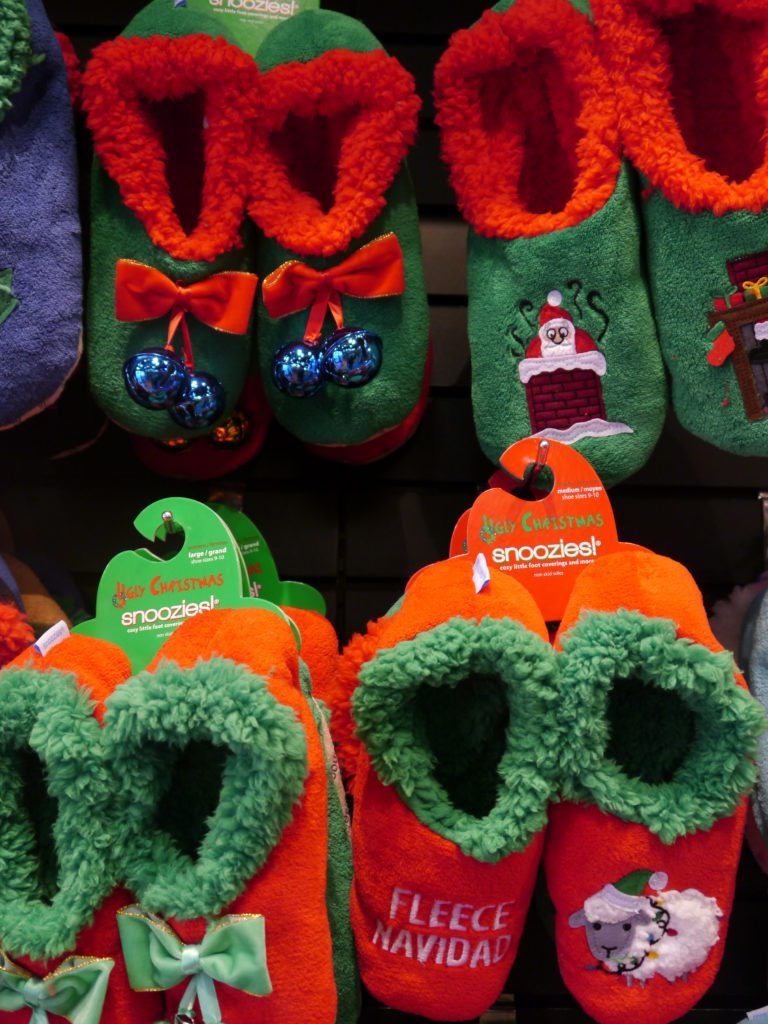 This collection of festive Christmas slippers made by "Snoozies" are the perfect way to keep your toes warm, and your feet cozy this holiday season. They are a combination of socks and slippers in one! Snoozies are soft and fun and made of brushed fleece on the outside with soft sherpa fleece on the inside. The non-skid sole prevents slipping and sliding on hardwood floors.
#2 Assorted "Canadian" Winter Hats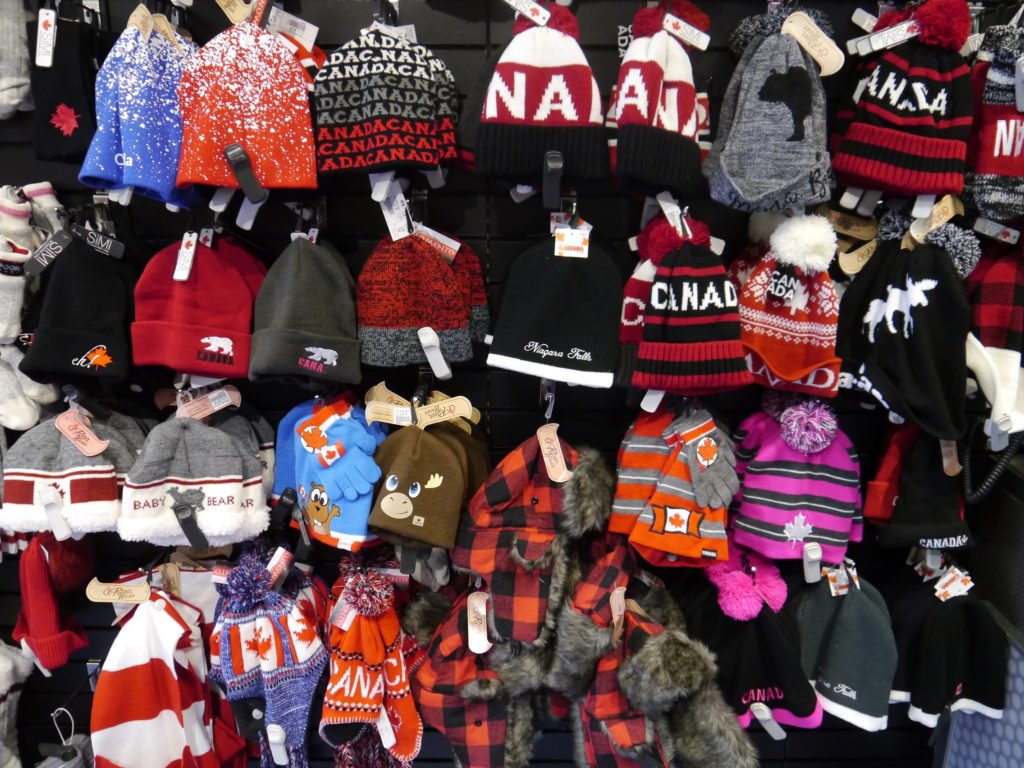 Show your patronage to Canada, grab a souvenir, and keep warm all in one! The cold weather is here, and with the Winter Festival of Lights underway just steps from our store (November 18th, 2017 – January 31st, 2018), you'll want to be comfortable in our Canadian climate! Stop into the Fun Factory for a variety of fun and fashionable hats for your individual tastes.
#3 Mermaid Tail Blankets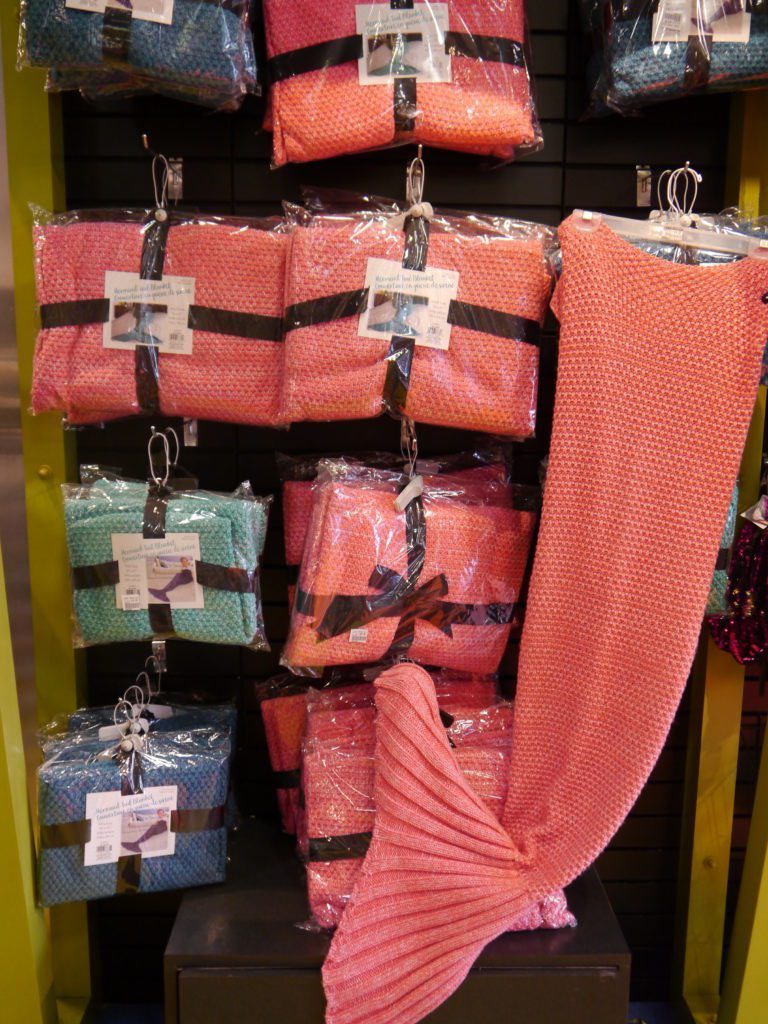 These mermaid blankets are ideal for lounging, reading, snoozing. You can choose from different mermaid tail colours. It's a sweet gift for your favorite mermaid fanatic or your inner princess! You can also use it to accent any  nursery or kid's room.
#4 Flying Hovering Balls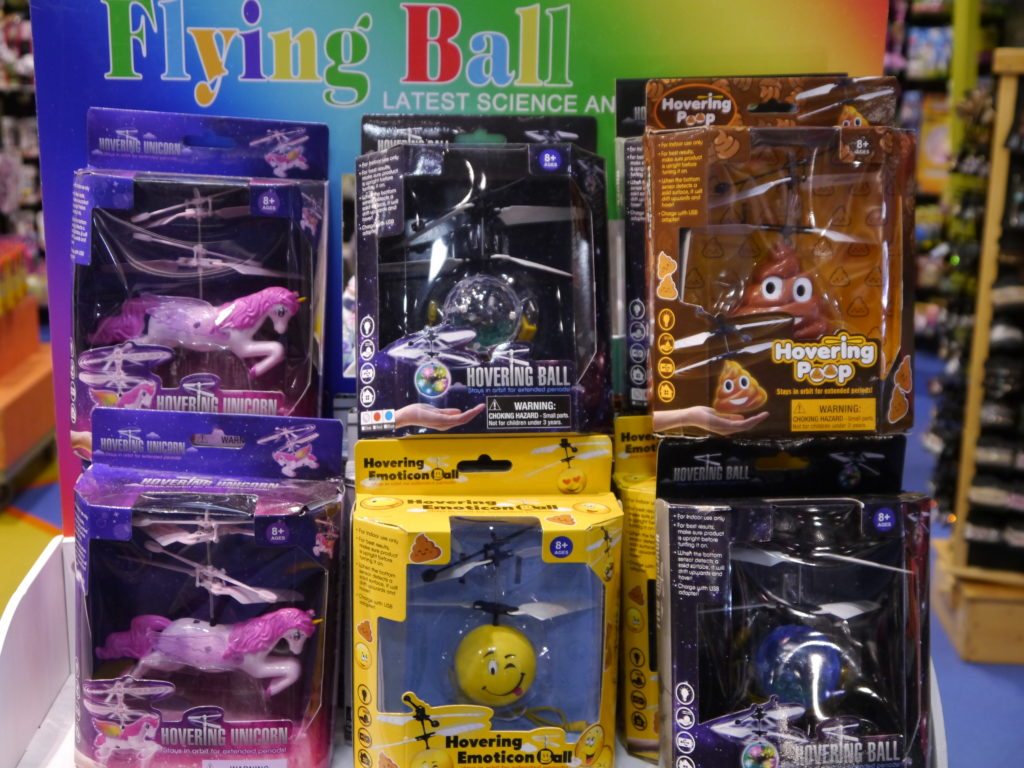 These "Flying Balls" work by putting your hand under the helicopter. It detects a surface underneath due to a sensor at the bottom of the ball. It will drift upwards. The helicopter will then fly up. Once you take your hand away it will land. If you want to stop flying it you need to hold it from the side and then turn it off.
#5 Fresh Vibes Bath Sets
Makes a great gift idea for little girls! These "Fresh Vibes" bath sets come in different assortments and sets. Made by "Fashion Angels", you can get scented bath bombs, bubble baths, foaming bath confetti, etc.
#6 Magic Sequin Beauty Gift Sets & Journal Gift Sets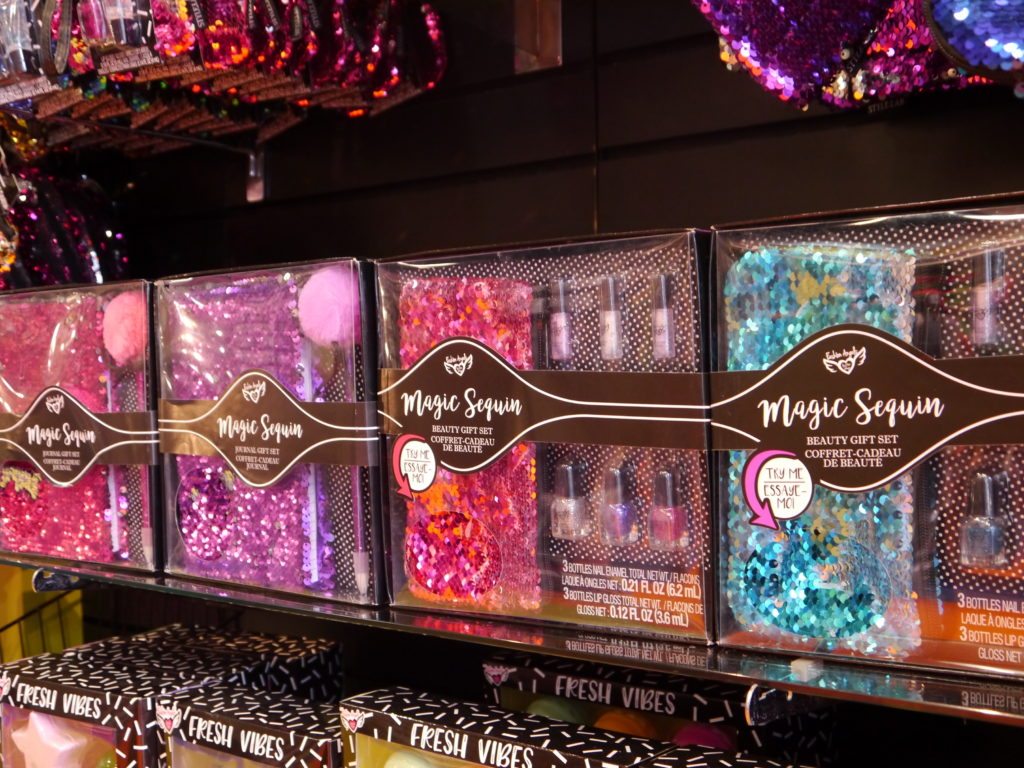 The Magic Sequin Beauty Gift Sets have everything that shimmers! The Set Includes: Pink to Silver Mini Magic Sequin Zip Pouch, 3 mini shimmer lip glosses, 3 mini glitter nail polishes all in a chic gift box.
The Journal Gift Sets have shimmering sequins that will change colors with just a swipe of your hand!
#7 Love Pearl Christmas Pendants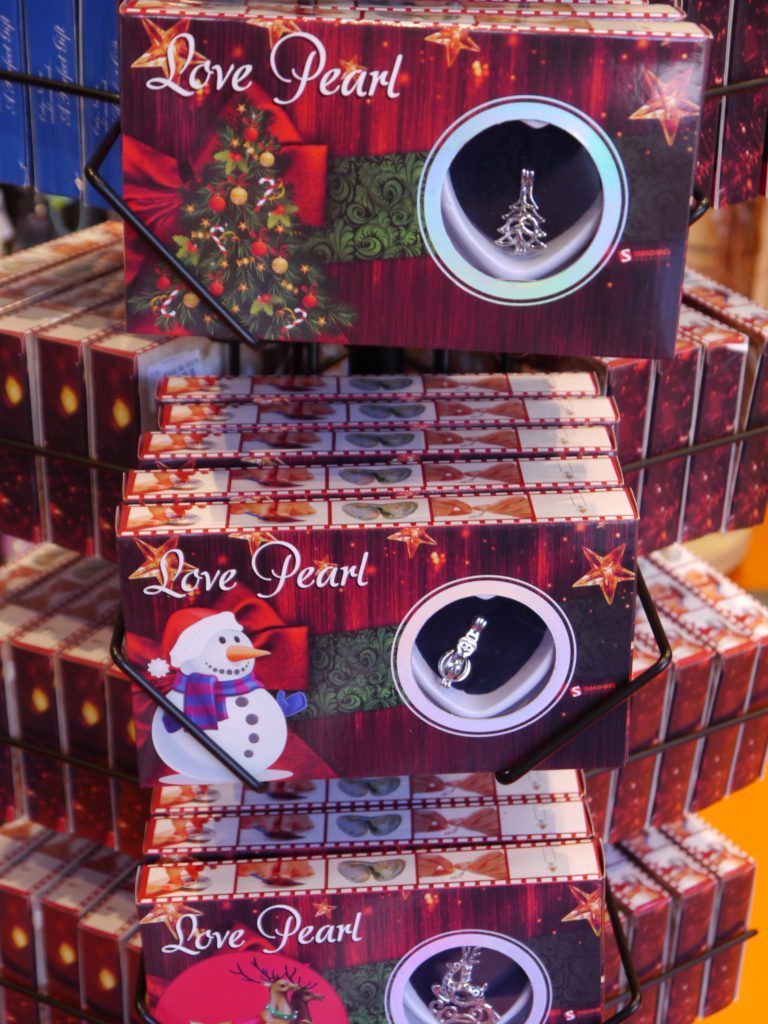 These Christmas collection pendants come with a clam to open and get a pearl! Open the pendant and place the pearl inside. Comes with beautiful silver 17″ chain.
#8 Squishables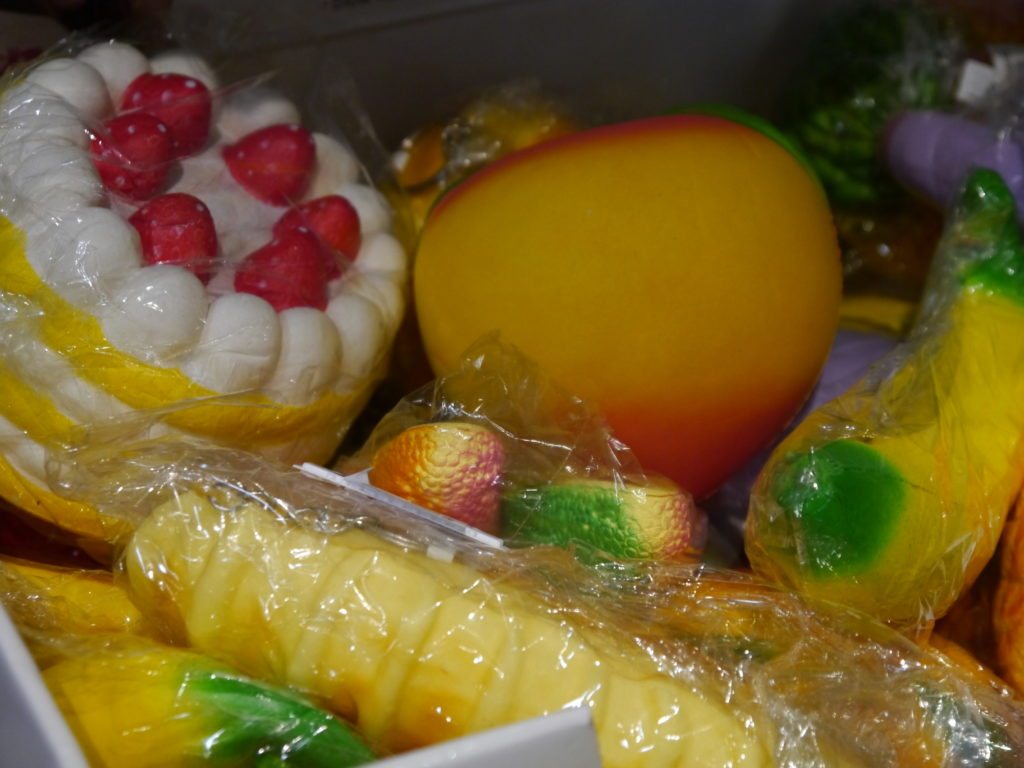 These are squishy stress relief balls that smell yummy! Come in fruits, cakes, pies, etc. They are super soft and make great additions to goodie bags for birthday parties or stocking stuffers!