*Pictured Above: Tocco's Fruit Stand*
One of the best benefits to social media is the ability to sing praises of the small businesses that you enjoy and frequent. When this occurs, it happens in a very public forum that can be seen by other prospects. Recommending a business online not only validates you (since you literally attached your name to your recommendation), but increases the chances that someone else is going to take a chance on these businesses as well.
Recently, our Niagara Falls Mayor, Jim Diodati, used Facebook to highlight one of his favorite local establishments as among the "cheap and cheerful" things to do in the Summer in Niagara Falls, and suggested Tocco's on St.Paul and Mountain Road. Diodati says "they grow and sell peaches and plums…delicious and great prices."
Diodati then asked locals to chime in and suggest some of their favorite "cheap and cheerful" things to do in the Summer, or hidden gems of Niagara Falls. Here are some suggestions that were made — worth checking out:
Angela suggested:
Peterson Community Workshop
Located at Chippawa Old Town Hall at 8198 Cummington Square W., in Niagara Falls, this is a casual, friendly and supportive place for artists, crafters, and art lovers of all ages. This spot provides arts and crafts programming and workshops for children, teens and adults on-site, as well as through outreach programs. Drama classes will be offered as well.
Fees: Membership – $25/year for new store members, $15/year for renewals of membership, $15/year for students of Peterson Community Workshop
You may also purchase the homemade art and crafts at an inexpensive price, tax-free.
Visit them on Facebook by clicking here.
 Deanne suggested:
Queens Coach Family Restaurant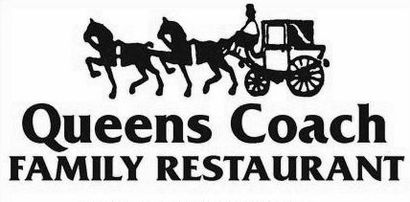 Located at 2845 St. Paul Av., Niagara Falls, this is a popular "home cooked meal" type restaurant that locals like to frequent. They are known to offer generous portions at reasonable prices.  They are open for breakfast, lunch, and dinner 7 days a week from 7:30 am to 8:00 pm (8:30 on Friday's).
Visit them at www.queenscoachrestaurant.com or call 905-374-8921.
Hornblower Niagara Cruises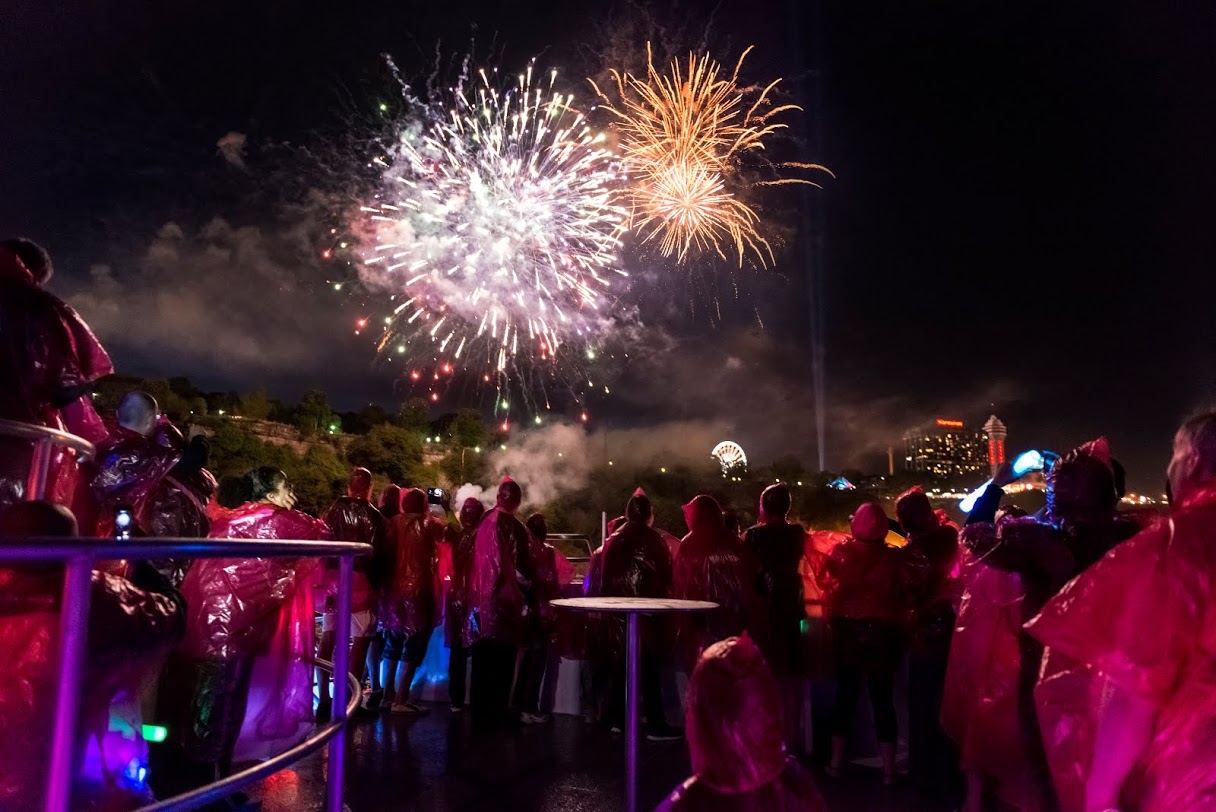 Located at the bottom of Clifton Hill and the Niagara Parkway (north end of Queen Victoria Park),  Hornblower Niagara Cruises offers an intimate view of the Niagara Falls from as close to the brink of the falls that you can get aboard one of their two catamarans — the Niagara Wonder and the Niagara Thunder. Choose between four tour options: the Voyage to the Falls, The Sunset Cocktail Cruise, the Falls Illumination Cruise and the Falls Fireworks Cruise. You choose the setting that you wish to experience aboard Niagara's newest one-of-a-kind attraction. 
To read more about their newest evening cruise options, click here.
For more information, visit them at www.niagaracruises.com.
 Janet suggested:
 Heartland Forest


Heartland Forest is a hidden gem and definitely one of my favorite things to do in the Summer — and all year round — in Niagara Falls. Located at 8215 Kalar Rd., just west of the QEW at the McLeod Rd exit in Niagara Falls, Heartland Forest is a unique natural attraction located on 93 acres of wetland. It is a land of forest trails, outdoor learning centres, home to a turtle, fish and frog pond, one of the largest tree houses in Canada with a 210 foot ramp, and streams and pools set within a Carolinian forest. Admission is completely FREE, and contains many family-fun, outdoorsy activities. There is a butterfly garden, animal carvings, picnic areas, observation and rest stations, playground, barrier-free mini-putt and dogs are welcome as well! 
Summer camps are available and there are still openings available on all weeks: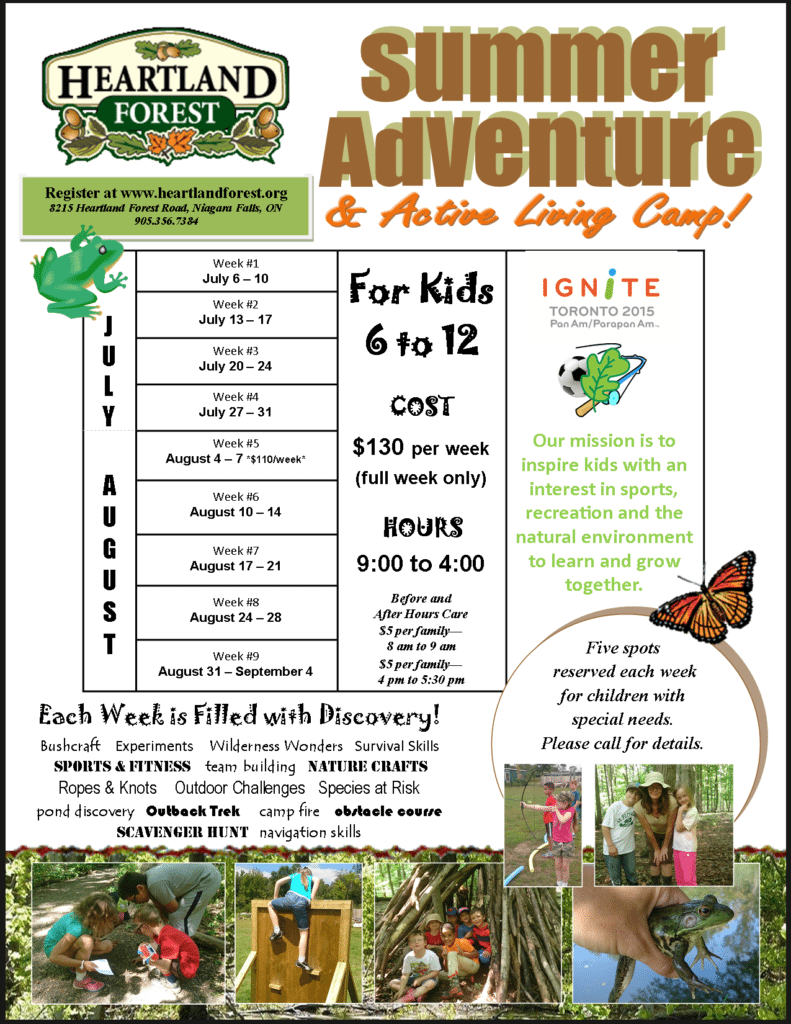 For more information, visit them at www.heartlandforest.org.
Michelle suggested:
Niagara Falls Clothing Exchange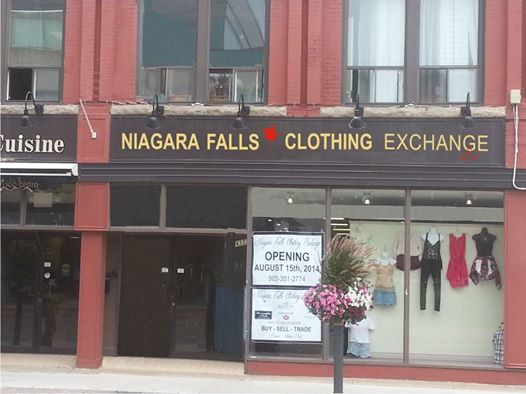 This store is located at 4333 Queen St., in Niagara Falls. They will buy and sell your gently used clothing! Everything for babies to seniors is carried here, including merchandise from big names like Lululemon, Bench, MK, Zara, Hollister, Guess and so much more at $70 to $90 off retail prices.
Visit them at www.canadianclothingexchange.com or on Facebook by clicking here.
 Linda suggested:
Niagara Falls Farmers Market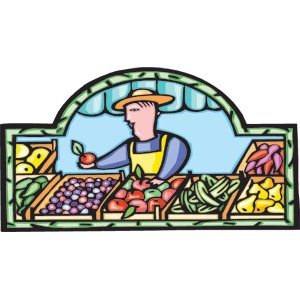 Located at 5943 Sylvia Place (behind the Niagara Falls History Museum), this is a Farmers' Market that is open year-round on Saturday mornings from 6:00 am to noon. There is currently a small building that hosts 4 indoor vendors, and up to 15 vendors outside — and live entertainment also included!
Expect to see fresh Niagara vegetables, fruits, eggs, meats and other produce from our very own farmers.
Visit them online by clicking here or on Facebook here. 
Click here for a post I wrote last year when I visited some other local Niagara Farmers Markets, for some more suggestions.
Corey suggested:
"Twilight Tuesday's" and "Blues in the Park" Thursday's at Firemen's Park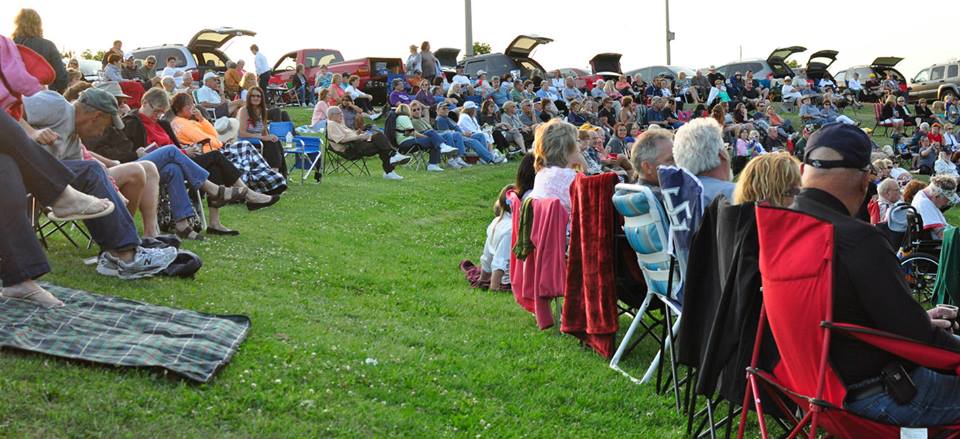 The Stamford Centre Volunteer Firemen's Association puts on free concerts in Firemen's Park (2275 Dorchester Rd., in Niagara Falls), throughout the Summer on Tuesday's and Thursday's:
Twilight Tuesday's begin at 7:00 pm, and here is a list of the remaining dates in 2015 and the musicians:
August 4th – David the Crooner
August 11th – Brett Baker
August 18th – Off The Grid
August 25th – Straight South
Blues Thursday's take place from 7:00 pm – 9:00 pm: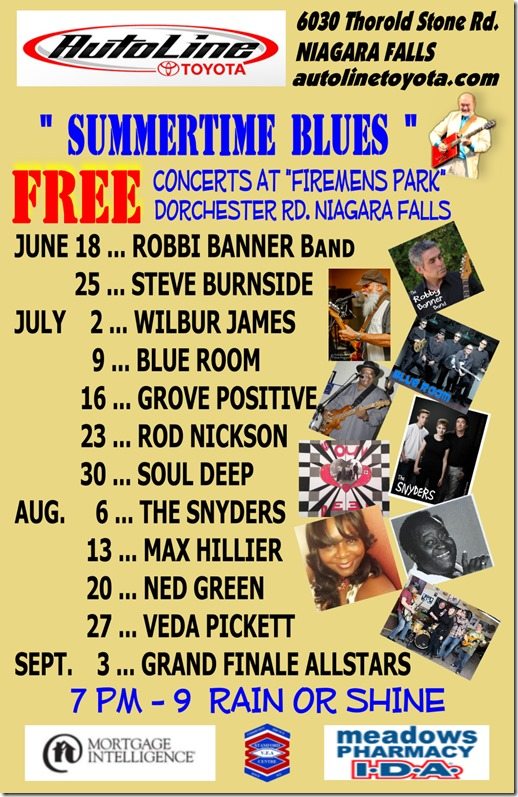 These are just a few of the suggestions made by our locals. There are plenty of "cheap and cheerful" things to do in the Summer in Niagara Falls — but this is a start!  Happy hunting!
If you have any suggestions to add, feel free to recommend them on this blog post and help out our locals and visitors find and experience some of our hidden gems.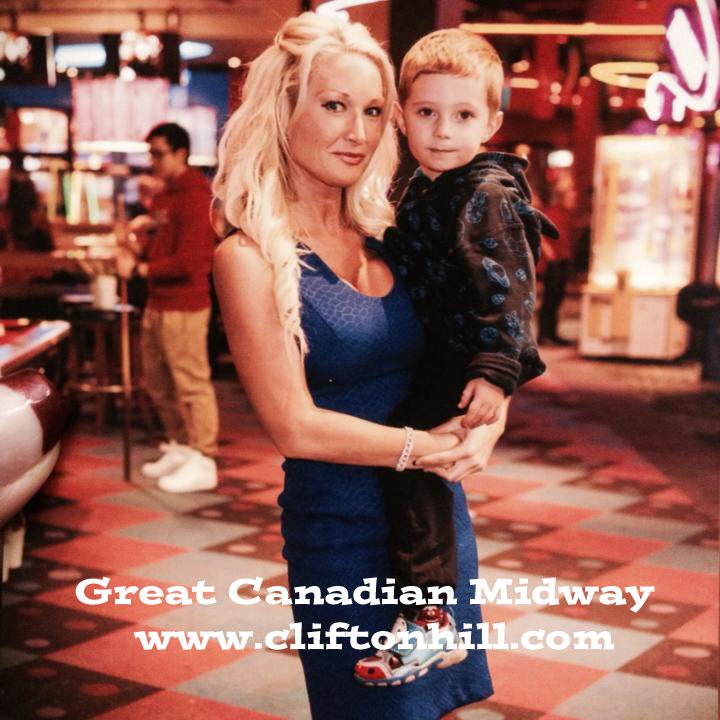 Christine Lynn