Reading Time: 
5
minutes -
*Pictured Above: Two unidentified black women with Niagara Falls in the background. Courtesy of Brock University Special Collections & Archives
February is Black History Month, a date recognized as an annual month of remembrance of important people and events in African-American history. Canadians and Americans celebrate it this month, and the United Kingdom also recognizes Black History Month in October.
Niagara Falls is more than just the city to go to in order to witness the majestic Falls, we also live in a city that played an active role for African-Americans throughout history.
The Underground Railroad
Between 1840 and 1860, enslaved Africans followed the "Underground Railroad" to find freedom in Canada. It was not an actual railroad, but a secret network of routes and safe houses that helped people escape slavery and reach Canada, especially after the US passed the "Fugitive Slave Act" in 1850. This allowed slave hunters to pursue and capture enslaved people in places where they would legally be free. Approximately 30,000 slaves were able to escape along the Underground Railroad, and Niagara Falls was well-recognized as being a settling point for many people who escaped slavery in the United States.
Nathaniel Dett Chapel 
5674 Peer Street, Niagara Falls
The church was built in 1836 and in 1856, it was moved to Peer Street. The move was funded by a gentleman named Burr Plato, a fugitive from the US who prevailed over racist attitudes and became the first elected Black man in local government from 1886 to 1905. The Peer Street property was donated by Oliver Parnell, who had escaped slavery from Berlin, Maryland by swimming the Niagara River to freedom. Once in Canada, Pernell made his way to the village of Drummondville, part of present-day Niagara Falls, and settled there. During this period, there were many refugee slaves living in Drummondville along Peer, Stanley, Ross, Grey and Robinson Streets.
The picture below, complete with the letter, were donated to the Pastor & Members of this church by Margaret Cadham. Her great-uncle once employed Oliver Parnell and they fast became friends. Margaret Cadham was only 4 years old when this photo was taken in 1905: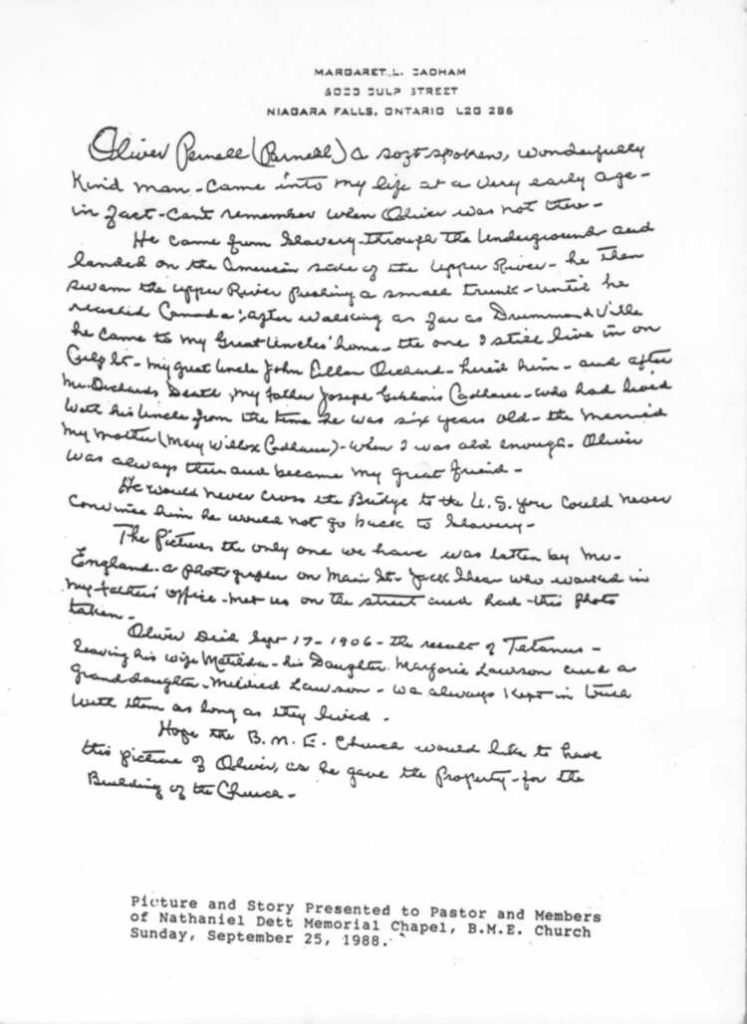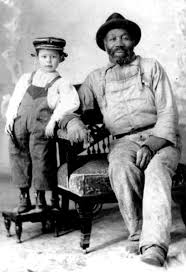 *Photos courtesy of the Niagara Falls Public Library
The building was renamed in 1983 after Nathaniel Dett, who was born in Niagara Falls in 1882. Dett was a world-renowned musician and composer. This building is the third oldest church in Niagara Falls.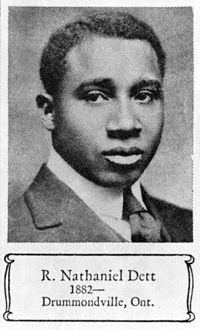 Here is one of Nathaniel Dett's most played peices. He wrote this piano piece for the students he taught musically in 1913. It is being performed by Leon Bates. It's called "Juba" from "In the Bottoms":
Harriet Tubman
One of the most influential and empowering people to celebrate during Black History Month in Niagara Falls, is also the woman who played a huge hand in the Underground Railroad and became a heroine to many black people.
Harriet Tubman was born into a plantation in Maryland right into slavery. She was tormented with much cruelty as a field-hand. At age 13 she was struck in the head by a weight hurled by an overseer that would cause seizures for the rest of her life. After the death of her master in 1849, she was petrified of being sold to the Deep South and escaped without her husband to Philadelphia in the north. She began work as a cook in hotels and clubs to finance excursions to liberate other slaves into the Underground Railroad.
She returned in 1850 to rescue her sister Mary Ann and her two children. The Fugitive Slave Act came into effect in 1850, so now Harriet could no longer find complete refuge in the northern states, so that is when she began to bring them across the border into Niagara Falls, Canada. From there, they traveled to nearby St. Catharines, where they were aided by the Reverend Hiram Wilson, an abolitionist and the leader of the local refugee community.
In 1851 Tubman moved to St. Catharines, which would be the centre of her anti-slavery activities for the next seven years.
Due to Harriet Tubman's courageous actions, St. Catharines quickly grew to 123 black families listed on the assessment rolls in 1855. Between 1852 and 1857, Tubman made 11 trips into the United States to rescue fugitives. What made her actions even more heroic was the $40,000 reward posted by a group of slave-owners for her capture — dead or alive. No one rivaled Tubman in the number of trips and the number of slaves liberated into the Underground Railroad.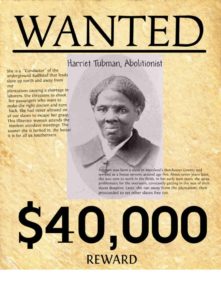 To read more about Harriet Tubman and her influence in Black History please visit www.harriettubmancanada.com
Learn About Black History Month at the St. Catharines Museum
Niagara Falls and St. Catharines in particular have many places to visit and gather more information on Black History, and not just during Black History Month. Visit these important pieces in history (such as the Nathaniel Dett Chapel), or due to Harriet Tubman's influence or freeing slaves into the Niagara Region, you may visit the St. Catharines Museum at Lock 3, in which you will find  a library and archives documenting early Black citizens of St. Catharines and greater Niagara, several exhibit galleries, and their award-winning exhibit "Follow the North Star." Guided tours are available on Thursday's in February at 10:00 am, and Saturday, February 10th and 24th at 2:00 pm. The exhibit allows visitors to follow the journey to freedom while they endured slavery, emancipation, prejudice, and racism. This tour is open to the public and admission by donation.
"This exhibit explores the experiences of Black veterans from the 18th century, travellers arriving on the Underground Railroad and citizens finding freedom in a new land. Early settlers included Black veterans of the American Revolution. The construction of the Welland Canal spurred the development of the city of St. Catharines from the early 19th century through the early 20th century. Black citizens made a significant contribution to the community as sailors, shipbuilders and tradesmen, and as part of the "Colored Corps," a unit of Black militia formed during the War of 1812 who later kept peace in the rowdy worker settlements along the Welland Canal." — www.heritagetrust.on.ca
Address & Directions
1932 Welland Canals Parkway,
St. Catharines, Ontario
Telephone: 905-984-8880 or 1-800-305-5134
From the Hamilton and Toronto area:
Follow the QEW Niagara east-bound over the Garden Skyway and exit at Glendale Avenue. Follow Glendale Avenue (west), cross the lift bridge and turn right on Welland Canals Parkway.
From Niagara Falls, Canada:
Follow the QEW toward Toronto. Exit at Glendale Avenue. Turn left onto Glendale Avenue. Cross the lift bridge. Turn right on Welland Canals Parkway.