Tips for the Niagara Falls Santa Claus Parade
The Niagara Falls Santa Claus Parade is this Saturday, November 16th, 2013 at 11:00am! The Parade will begin at Victoria Avenue and Armoury Street and will travel north along Victoria Avenue to Valley Way, turn right onto Valley Way, right onto Queen Street and then ends at Niagara Falls City Hall (4310 Queen Street). For a map of the parade route, click here.
Time is flying, I can't believe it's already the middle of November and the Niagara Falls Santa Claus Parade will soon be underway. It will be sure to be a great family fun event to enjoy with your kids, but like any other big function, holiday or extravaganza, there is always added stress leading up to that point. If you have kids, you will agree with this statement. Will we get there in time? Will we find parking? Should I take a stroller in and out of large crowds? etc., etc. Here are a few tips to help you relax and enjoy every moment of the Niagara Falls Santa Claus Parade.
Tip#1: Leave Early
This one goes without saying. First of all, the parade falls on a Saturday. Saturday is always the busiest day in Niagara Falls, especially with the Winter Festival of Lights taking place! There will be road closures depending on which route you plan on taking, so be prepared for that. Also, 9:30 am is the start of the 9th Annual CYTEC Candy Cane 5K Fun Run/Walk which begins at the Niagara Falls City Hall (please click here for more details on the race and if you wish to register) — so even though there are plenty of Downtown parking lots, it's best to be advised that there will be a large sum of entrants for this race that (chances are) have left earlier than you planned to. Also, if you plan on bringing a stroller, wagon or wheelchair, it's best to get a spot situated early along the parade route to avoid struggling your way through a large crowd. Try to establish yourself close to an available washroom as well — think restaurants, porta-potties, coffee shops, etc.
For a list of available parking lots Downtown for the Niagara Falls Santa Claus parade as well as directions to get to the parade, click here.
Tip#2: Dress For the Weather
*Photos at the Canada Trading Company — 4950 Clifton Hill, Niagara Falls, ON.*
As of present, temperatures on Saturday are supposed to be 10c (7c with the windchill), and only a 20% chance of rain. However, we all know that you can never rely fully on the weather and it can quickly turn around, so it's best to be prepared. Dress warmly and make sure little Bobby and Sue have their hats, gloves and warm Winter jackets handy. Bring blankets and don't forget the weather protector for the stroller and bring umbrellas…just in case. Comfortable shoes are a must! If you forget any of these items, or have yet to purchase them as kids grow like weeds within a year, the Canada Trading Company on Clifton Hill has all the above items (and more!) just in and fully in stock for the upcoming Niagara Falls Santa Claus Parade weekend! Just a very short distance away from the parade route and a 5 minute walk down to the Winter Festival of Lights.
Tip#3: Make Lunch Reservations!
Guaranteed you will be starving after the parade, and if you won't be, your kids will. And everyone will have the same idea. Either make reservations at nearby restaurants ahead of time, or be prepared for everyone trying to tumble into the same place at the same time. To avoid possibly being turned away, check out and google restaurants close to the parade route or within a few minutes away.
View a restaurant list of Queen Street restaurants and cafes by clicking here, or consider heading towards Clifton Hill and try the restaurants around the tourism district. They will be less busy and will be closer to Niagara Falls attractions and the festival if you wish to make a full afternoon of family fun. Boston Pizza Clifton Hill is a great choice for the whole family as it is a larger than usual Boston Pizza that also houses a massive arcade, the Great Canadian Midway, as well as Strike! Rock N Bowl – Niagara's 25,000 square foot entertainment facility.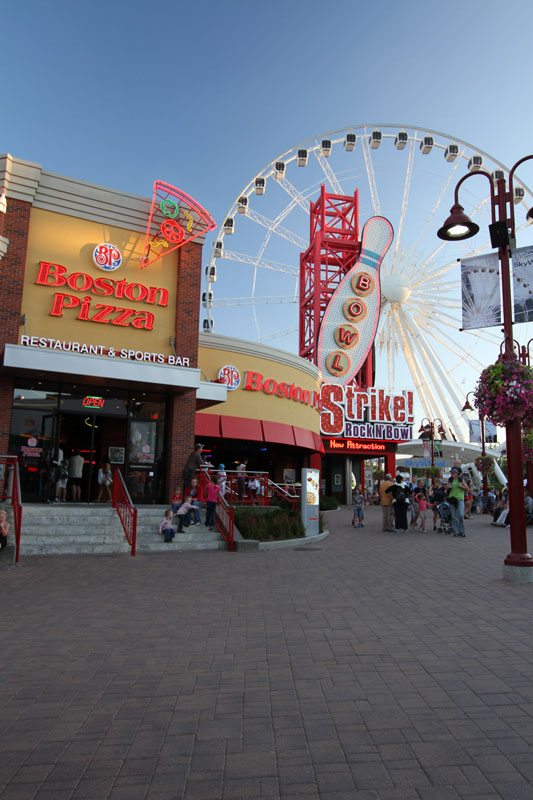 Tip#4: Bring Your Letters to Santa!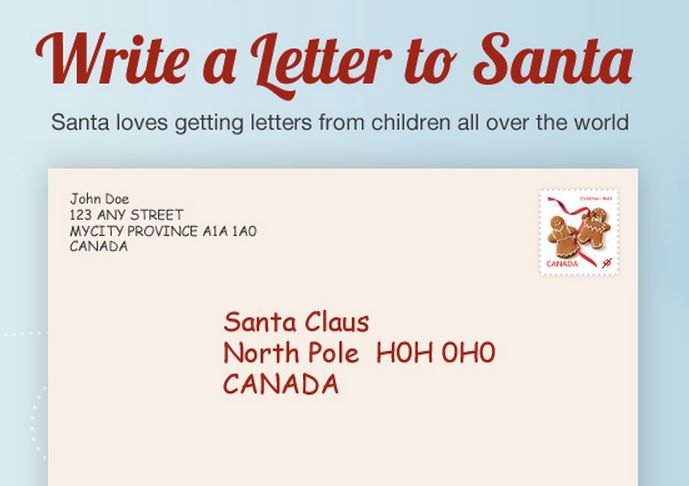 We all know Santa will be the grand finale to the parade, so why not get your kids super excited and have their wish list ready ahead of time? Remember, Santa's address is:
Santa Claus, North Pole, HOH OHO, Canada.
They will get all jazzed up seeing Santa and experiencing the whole "Miracle of Christmas"…and you never know, maybe they will be lucky enough to hand them to Santa personally either before or after the Niagara Falls Santa Claus Parade! There is a meet and greet with Santa outside City Hall after the parade.

If you missed the 2012 Niagara Falls Santa Claus Parade, watch this video put together by the Niagara College Broadcasting Students. They did a fantastic job of filming and editing the parade.
For more information on the Niagara Falls Santa Claus Parade, please visit www.niagarafalls.ca.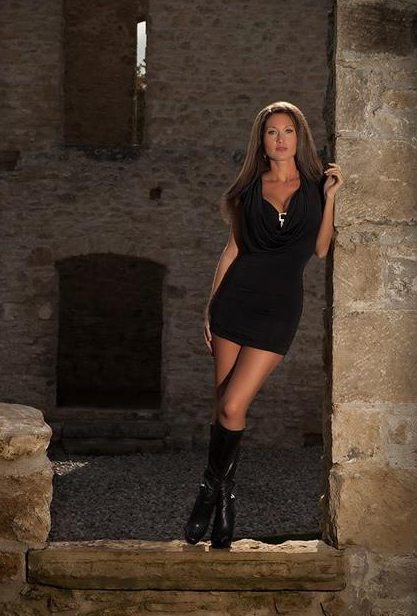 Christine Lynn
Facebook: www.CliftonHill.com/fb
Twitter: www.CliftonHill.com/twt
Google+: www.CliftonHill.com/gplus
— clynn