Niagara Falls Events for the Fall Season
Winter may be approaching, but it won't be here until December 21st! Here are some upcoming Niagara Falls events for the remaining Fall Season in 2013:
Niagara Falls Winter Festival of Lights (November 9th, 2013 – January 31st, 2014)
Every year, Canada's foremost illumination festival in the beautiful Niagara Falls captures the magic of the holiday season with the Winter Festival of Lights. It attracts over 1.5 million visitors and hundreds of motor coaches annually.  Recognized as a Festival of Distinction by Festivals & Events Ontario and a Top 100 Internationally Known Event in North America by the American Bus Association for the past several years, and was recently included in the Top 10 Canada's best winter festivals by canoe.ca. Expect to view an array of over 120 animated displays made up of millions of holiday lights! This majestic display frames the most beautiful attraction of all, the Niagara Falls and all along the Niagara Parks "Winter Wonderland" and the adjoining tourist districts.
Fallsview Casino Resort
The Fallsview Casino Resort presents the Fallsview Casino's Christmas on Ice.  This is a thrilling high paced spectacle of world-class ice skating and holiday cheer and features a winter wonderland of national championship ice skaters, dancers and singers that will fill you with the magic of the season. This runs from November 22nd to December 8th, 2013. Tickets start at $25. For a full Niagara Falls events calendar listing of upcoming entertainment at Fallsview Casino from December 2013 through to February 2014, click here.
Seneca Casino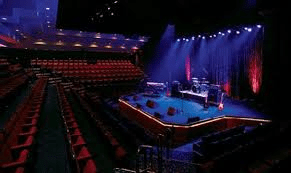 The Seneca Casino presents the Pointer Sisters (November 30th), Richie Furay (December 6th) and Tony Orlando's Great American Christmas (December 11th-15th). For a full list of Seneca Casino's entertainment listings from December 2013 to February 2014, click here for our Niagara Falls events calendar.
Greg Frewin Dinner Theatre (December 18, 2013):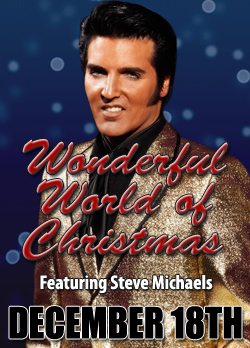 Stephen Michael Kabakos Productions Presents: Wonderful World of Christmas featuring Steve Michaels. Don't miss an intimate evening of the King's greatest Christmas carols, songs of inspiration and classic hits! 6:15 pm is the dinner, followed by the show at 7:30pm. Ticket prices range from $24.98-$44.98 + HST (ticket processing fee is $3.90/ticket).
Don't miss the mystery and art of illusion with Greg Frewin himself, one of the most decorated magicians in the world! His Las Vegas Style Magical Review features spectacular appearances by rare tigers that will leave you captivated! The "Imagine" Magic Dinner/Show runs on a variety of days for the rest of the Fall season. Click here for the schedule.
For ticket information and questions for either of these events, click here.
Rumours Night Club "The EXPERIENCE: A Night For The Senses" Event (December 2, 2013):

Rumours Night Club will be hosting "The EXPERIENCE: A Night For The Senses" event on Monday, December 2, 2013! Drinks specials, prizes and FREE admission! Also, remember that every Friday ladies never pay cover, and Saturday's are the hottest club goers destination in Niagara Falls with a huge stainless steel dance floor, 15ft video screen and a massive 40ft bar and 2 additional full service bars! DJ Oz-E makes sure everyone is having a good time and the party stays hot all night long!
"A Queenston Holiday" at the Laura Secord Homestead (December 6th, 2013)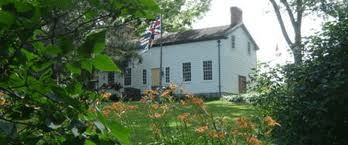 On December 6th, 2013 from 4:00pm – 7:00pm, learn about Laura Secord's life as you explore her historic home. From her American roots to how she became associated with chocolate, this holiday decorated home will tell her story. Admission is $9.50 for adults, $6.25 for children ages 6-12. Crafts, snacks and warm beverages will be included. For more information please call 905-262-4861.
A McFarland Christmas: Annual Rotary Holiday House Tour and Open House (December 6th-8th, 2013)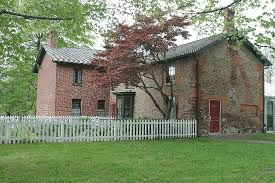 Head to the McFarland House on December 6-8th, 2013 from 10:00am – 4:00pm (15927 Niagara Parkway, Niagara-on-the-Lake) for this Niagara Falls event! You are invited to experience a Victorian Christmas at the historic MacFarland House. Tour tickets are $25. Individual admission to the MacFarland House is $5 for adults and $3.75 for children 6-12. For more information call 905-468-3322 or email macfarland@niagaraparks.com.
Blue Christmas at the Niagara Parks Butterfly Conservatory (Nov. 30th, 2013-January 5th, 2014)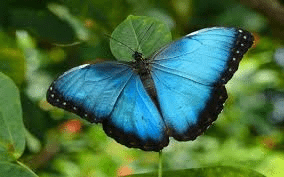 Get your cameras ready! This is a beautiful new exhibit that features over 500 Blue Morpho butterflies as part of the present exhibit of over 2000  butterflies of more than 40 species! There will be festive decor and floral arrangements throughout the Butterfly Conservatory. Admission is: $13.50 (+tax) for adults, $8.80 (+tax) for children 6-12 and free for children ages 5 and under.
*The Comfort Inn Clifton Hill is currently also doing a contest. Book your stay on ANY day from now until before December 20th, 2013 and they will be doing a WEEKLY draw for $50 in casino game tokens. Book your stay specifically on either December 6th or 7th, 2013 and you will be entered into a draw for $200 in casino game tokens! Click here for details and how to book.*
Stay connected to me for further Niagara Falls events!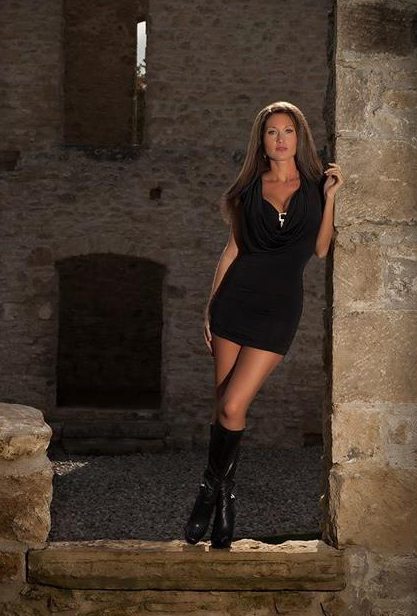 Christine
Facebook: www.CliftonHill.com/fb
Twitter: www.CliftonHill.com/twt
Google+: www.CliftonHill.com/gplus
Pinterest: www.CliftonHill.com/pin
— clynn