Sep 6, 2013
The 2013 Slo-Pitch Ontario Provicial Championships is now underway in Niagara Falls! Slo-Pitch players from across Ontario are welcome at the new home base headquarters at Patrick Cummings Sports Park located in the Chippawa subdivision of Niagara Falls at 3862 Weinbrenner Rd. Six onsite diamonds are located at this complex, including an indoor and outdoor beer garden and various vendors for food and merchandise available to the players and spectators, hosted by the Volunteer Firefighters Association of Chippawa. Put on by SPN (Slo-Pitch National Softball Inc.), it offers to its member teams a Canada-wide qualifying tournament program that starts with Regionals, then Provincial and National Championships in over 22 categories and levels. They regulate over 950 provincial qualifying tournaments each season across Canada. The Slo-Pitch Ontario Provincial Championships begin this weekend, Friday, September 6th to Sunday, September 8th with Men's A,B and E Divisions and Women's A,B and C Divisions competing. Next weekend Friday, September 13th to Sunday, September 15th, 2013 the Men's C and D and Women's D and E Divisions compete for the Nationals. For information on the Divisions click here.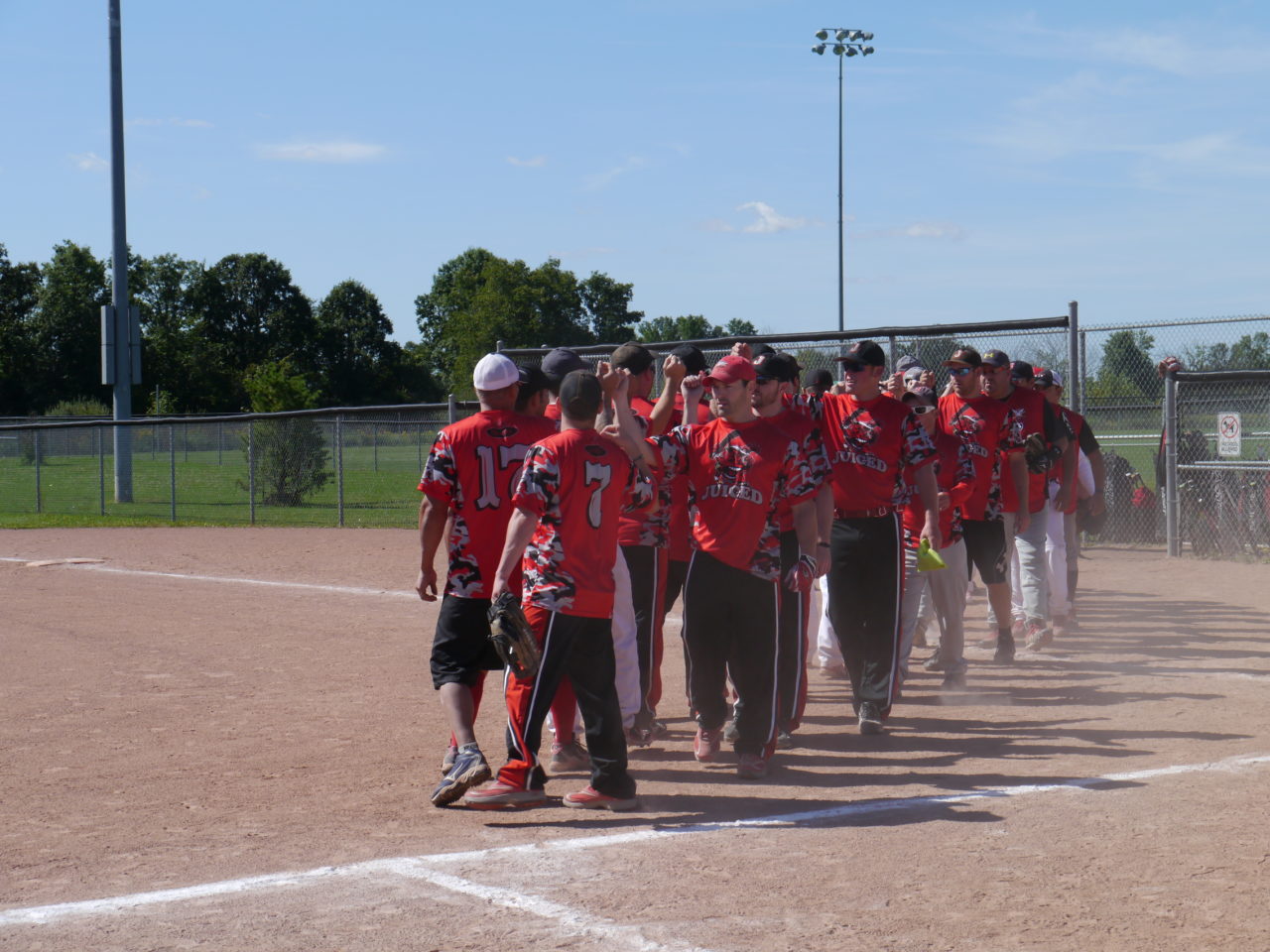 With the thousands of players and their family members and friends coming to Niagara Falls, we would like to welcome you to Clifton Hill to participate in some relaxation and fun in the city! Every year, we see to it that the Slo-Pitch Ontario Provincial Championships feel at home. Enjoy a beer, over 100 delicious food items and your favourite game on one of our many big screen tv's at Boston Pizza Clifton Hill. Our restaurant is unique in that it's located inside a 70,000 square foot entertainment complex called the Great Canadian Midway. The atmosphere is incredible with a massive sports bar with two bars, surrounded by hundreds of arcade games and midway rides such as the Ghostblasters Dark Ride and the XD Ride Theatre, and Strike Rock N Bowl, a 14 lane, 10 pin full lane bowling facility! Bowl while you eat and drink — no problem! If you are unsure of what games are playing, we do that for you ahead of time. Click here for our daily Boston Pizza Clifton Hill gaming calender!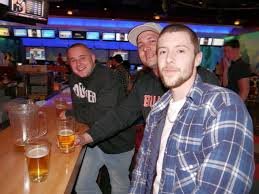 Afterwards, why not check out Rumours Night Club? The hottest people from around Niagara, the GTA and across the river come to this local hot spot right at the top of Clifton Hill. With its massive dance floor and a constantly-pulsing laser show, at Rumours there's never a shortage of hot ladies, booming music, and cool beverages!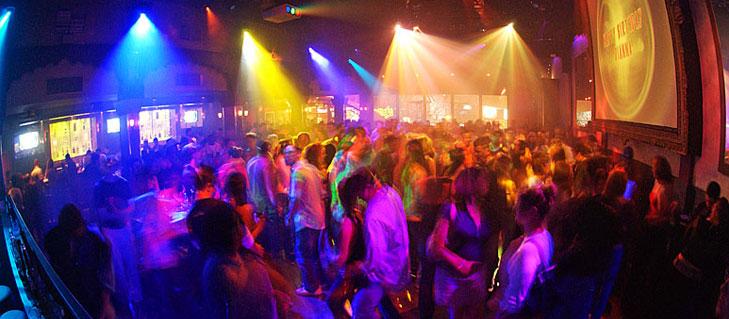 Of course, location is key and no hotel is in a better location and price point then the Clifton Hill Niagara Falls Hotel after a fun-filled night of entertainment at Boston Pizza and Rumours! Directly attached to the same building as Rumours Nightclub and across from Boston Pizza Clifton Hill and all of Clifton Hill's attractions such as the Niagara Skywheel and the Dinosaur Adventure Golf, the Comfort Inn Clifton Hill has incredible value for location and close proximity to the Niagara Falls with just a 5 minute walk to the majestic waterfall. It's also a short ten minute drive to Patrick Cummings Park for the Slo-Pitch Ontario Provincial Championships tournament. Check out the rates and package deals available, as well as receiving an additional 15% off selected dates such as Sunday, September 15th (click here). Next weekend you will want to stay overnight as the Slo-Pitch Ontario Provincial Championships will start getting down to the wire! With Sunday being a discounted day, why not choose one of Trip Advisors 2013 Traveler's Choice winners for a top 10 Family Hotel as your place to stay?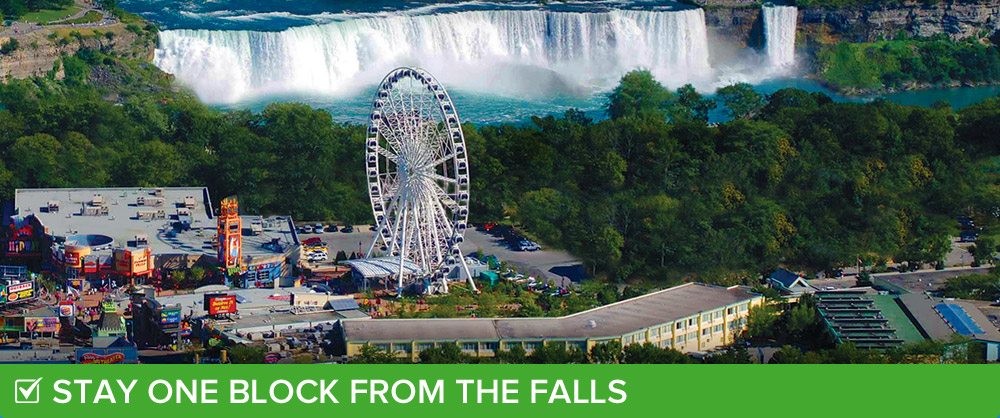 For more information on the 2013 Slo-Pitch Ontario Provincial Championships go to www.slo-pitch.com or email at [email protected].
Facebook: www.facebook.com/SloPitchNational
Twitter: [email protected]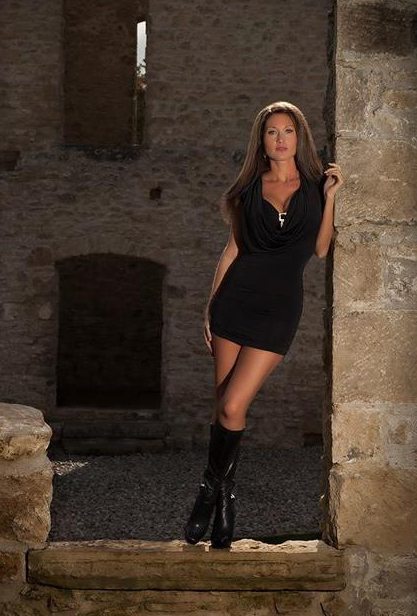 Christine
Facebook: www.CliftonHill.com/fb
Twitter: www.CliftonHill.com/twt
Google+: www.CliftonHill.com/gplus
— clynn