Reading Time: 
2
minutes -
Here is a small image gallery of dated Niagara Falls Photographs from the past:
*Pictured Above: A family standing by the brink of a frozen over Niagara Falls in 1911*
Early view of visitors to Prospect Point, with Platt D. Babbitt's photostand in background. Platt D. Babbit was an American photographer (born in 1822) known for his photographs in the area of Niagara Falls. He opened his business in a pavilion overlooking the falls and sold daguerreotypes and ambrotypes to visitors.
Photo circa 1860's. Photo courtesy of the Niagara Falls Library.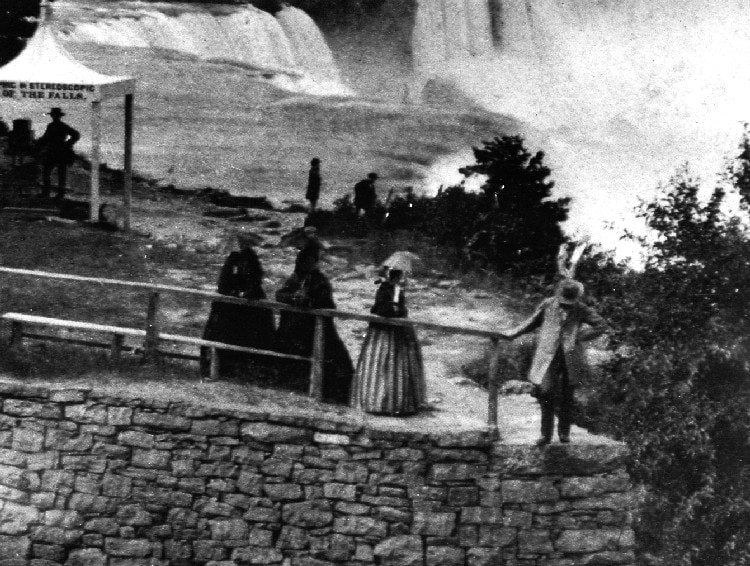 View of Niagara Falls in Winter circa 1885 by Herman F. Nielson. When the Niagara Falls would freeze over enough to create an ice bridge (approximately 30-100 feet deep), people would be brave enough to walk out on the ice and travel from one side to the other. Concessionaires even pulled huts and shanties made of wood onto the bridge to sell tea, coffee, food, souvenirs and liquor!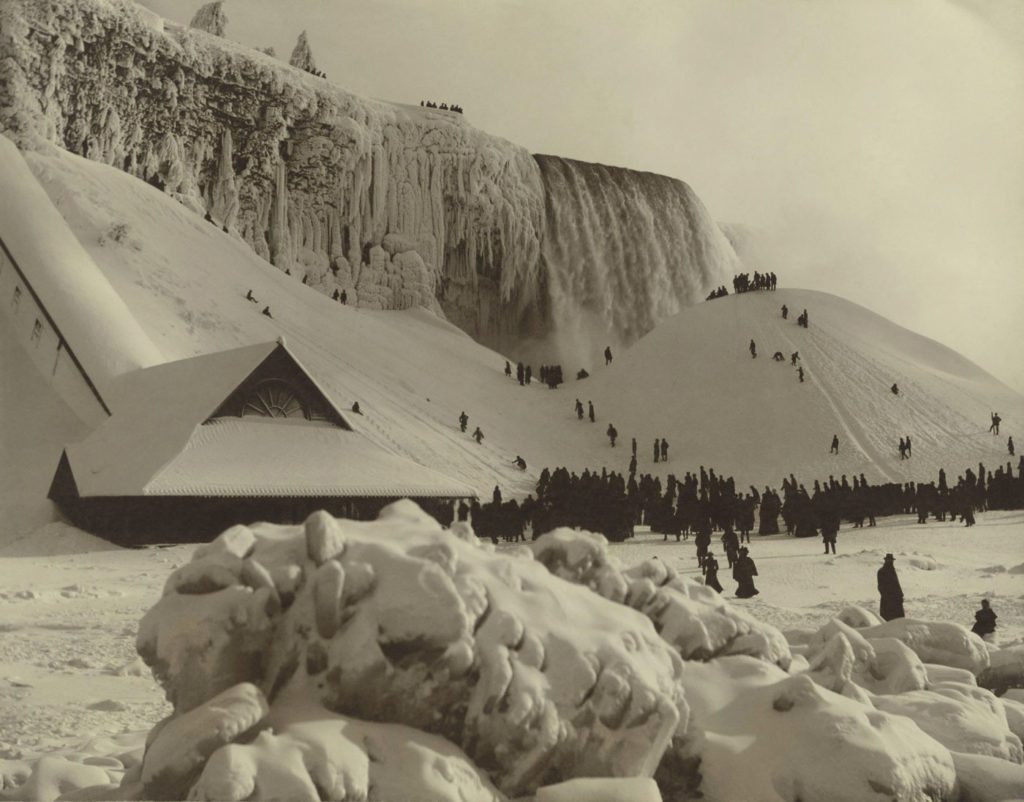 Niagara Falls in Winter 1910 featuring these concession stands….


This picture is circa 1903. A lone adventurer stands on an ice dome beneath the frozen Niagara Falls. Photo by Buyenlarge/Getty Images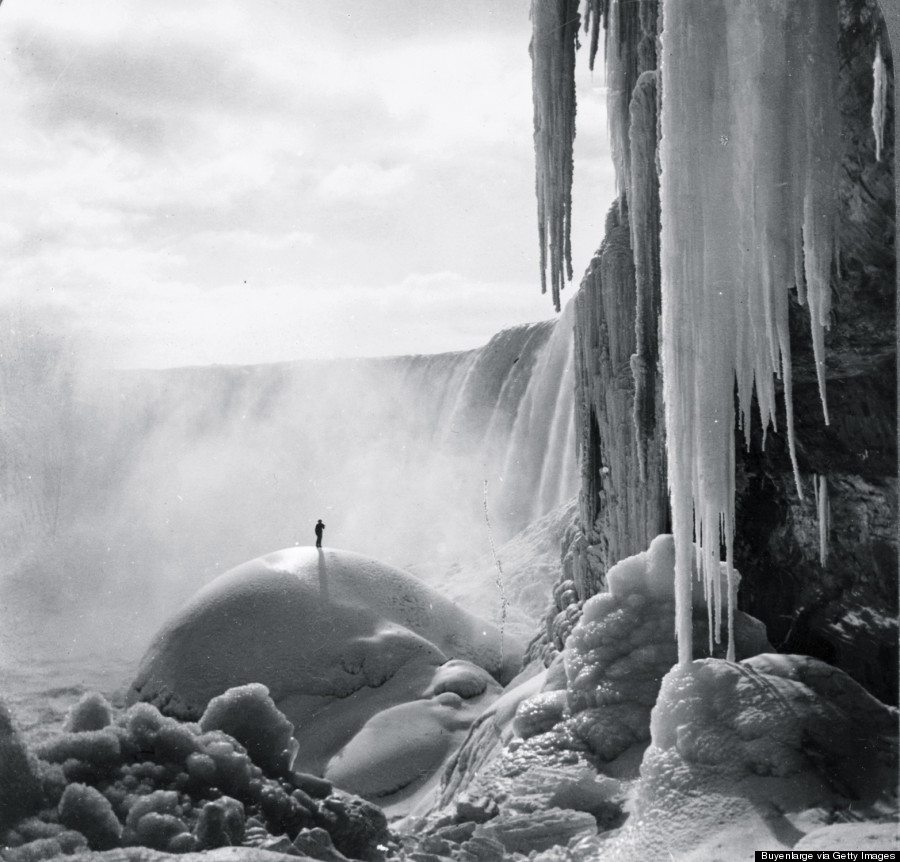 Fast forward to August 22, 2014 with this image by Matteo Pecchioli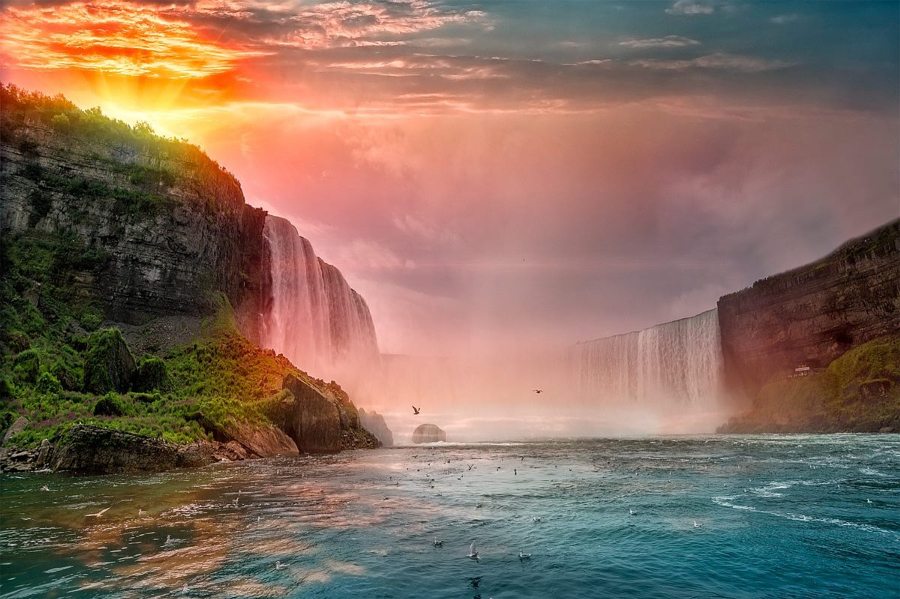 For some historical and educational facts of the Niagara Falls, click here for a little history lesson!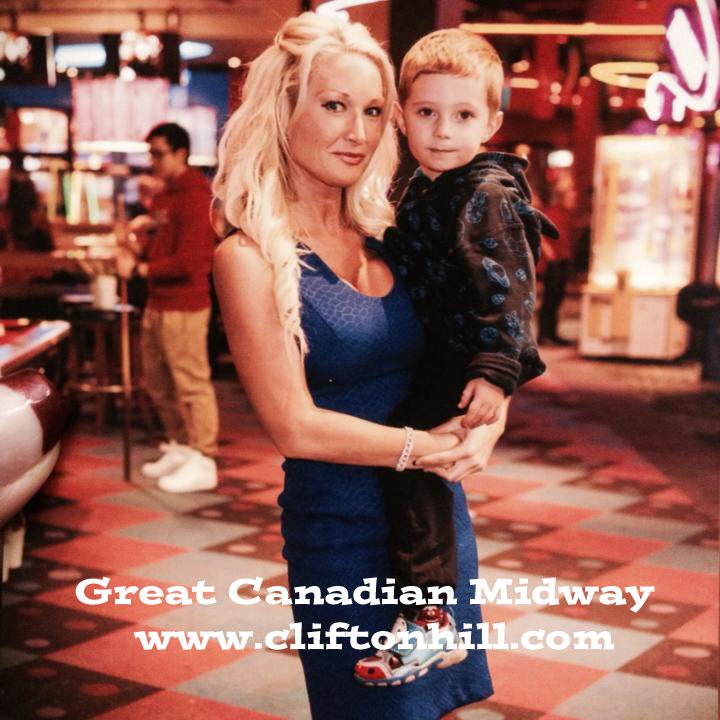 Christine Lynn
[email protected]
www.cliftonhill.com
Facebook: www.CliftonHill.com/fb
Twitter: www.CliftonHill.com/twt
Google+: www.CliftonHill.com/gplus
Pinterest: www.CliftonHill.com/pin
Instagram: @cliftonhillfun