Reading Time: 
3
minutes -
Lion Dance at the Fallsview Casino
Monday, January 27th, 2020 at 2:00 pm
Fallsview Casino will kick off the New Year of the Rat on Monday, January 27th with a traditional Lion Dance performance in the main entrance lobby. Free for guests to watch.
The President of Niagara Casinos, Richard Taylor, will bring the lion to life with a traditional "eye-dotting" ceremony before the dance begins.
In addition, Fallsview Casino will recognize the holiday with property-wide decorations and Chinese New Year dishes served in the Golden Lotus from January 24th through to February 8th, as well as a special Year of the Rat promotion running from January 13th to February 5th.
Main Entrance Lobby – Hydro Teslatron, Fallsview Casino Resort, 6380 Fallsview Blvd., Niagara Falls, ON.
Visit www.fallsviewcasinoresort.com for upcoming details
Lion Dance Parade at the Seneca Casino
Saturday, February 1st, 2020 at 6:00 pm and 8:00 pm
Join the Seneca Casino for their annual Lion Dance Parade and Red Envelope Distribution starting in the hotel lobby at both 6:00 pm and 8:00 pm, and continues onto the gaming floor. Free for the public.
Visit www.senecaniagaracasino.com for upcoming details
Chinese New Year Celebration at 10,000 Buddhas Sarira Stupa
Friday, January 24th, 2020 at 10:00 pm – 1:00 am
10,000 Buddhas Sarira Stupa is celebrating this annual festivity on the evening of Friday, January 24th to ring in the Year of the Rat. Everyone is welcome, and it's a free event.
Address: 4303 River Road, Niagara Falls ON.
2020 Chinese New Year Gala
Sunday, February 2nd, 2020 at 5:00 pm – 8:30 pm
The Chinese Cultural Association of Regional Niagara, in collaboration with the Confucius Institute at Brock University, will be hosting this Chinese New Year celebration.
On Sunday, February 2nd between 5:00 pm and 8:30 pm, the Merriton Community Centre will feature food from Ma Chinese Cuisine, dance performances and singing.
Tickets can be purchased from the TianTian Service Center in St. Catharines, located on 15 Lloyd St., or at Niagara Falls Victoria Auto, on 4807 Victoria Ave.
Cost: $20 for adults, $10 for children (5-10) and FREE for children under 5 years old.
Fashion Outlets of Niagara Falls, USA
Sunday, January 26th, 2020 at 1:00 pm
The Fashion Outlets of Niagara Falls will have traditional cultural performances by Gold Summit Martial Arts Institute. Performances will take place near Polo Ralph Lauren and will include a Dragon Dance, Lion Dancing and Marital Arts demonstrations.
There will be a cultural cooking demo by Le Creuset and a tea sampling by David's Tea.
Sunday, February 2nd, 2020 at 1:00 pm
This will be the Lunar New Year closing celebration. University of Buffalo students and the Confucius Institute will celebrate with cultural musical performances, interactive crafts, family games and calligraphy art.
Location: 1900 Military Road, Niagara Falls, NY
Visit www.fashionoutletsniagara.com for details
Mandarin's Dumpling Festival
Monday, January 13th – Sunday, February 23rd, 2020
Ring in the Chinese New Year with a feast of traditional favourites as part of the Dumpling Festival, including Har Gow, Siu Mai, Xiao Long Bao and more.
Locations in Niagara: 7555 Montrose Road, Niagara Falls & 366 Bunting Road, St.Catharines
Visit www.mandarinrestaurant.com for details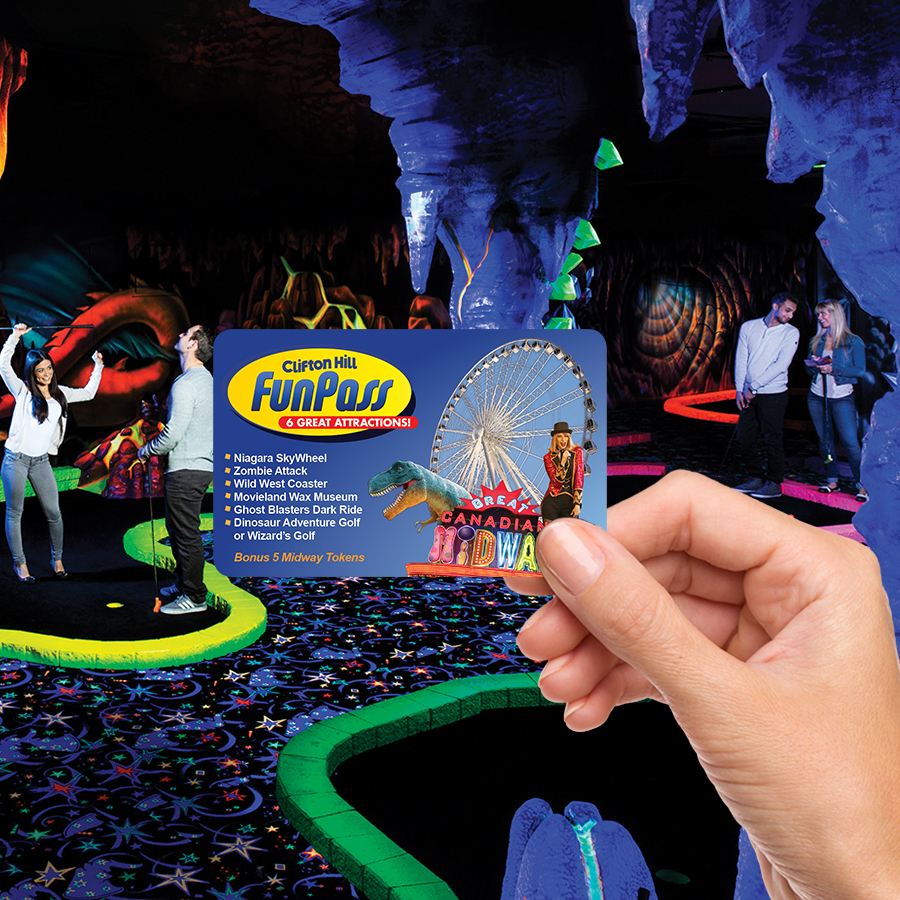 Celebrate the Chinese New Year by visiting Clifton Hill for more dazzling entertainment and family fun! Our attractions will be an extension of the fun you will have and a great way to conclude the day.