Reading Time: 
4
minutes -
When traveling to Niagara Falls, you'll want a little keepsake to remind you of the memories associated with visiting here to take back home with you. The high volume souvenir store, the Canada Trading Company has all the gifts you'll need — but which are the most popular (as of Winter 2018)? I asked their Sales Associates. Here are the 10 most sold items.
#1 Canadian Maple Syrup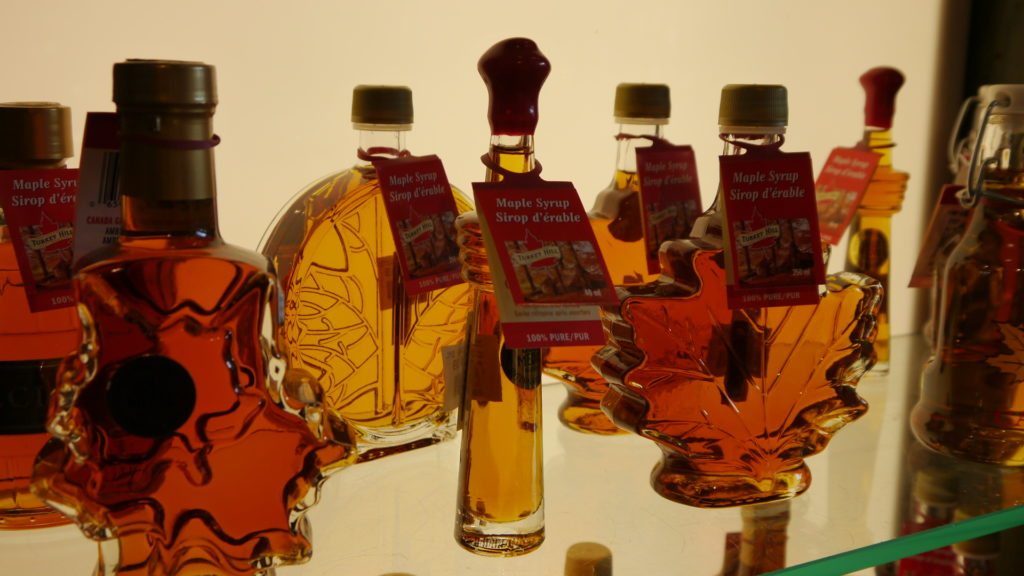 Always a top item in store, and a well-known staple of Canada, is our maple syrup. We are the world's top producer of maple syrup, so this makes it the epitome of Canadian culture.
#2 Coffee Mugs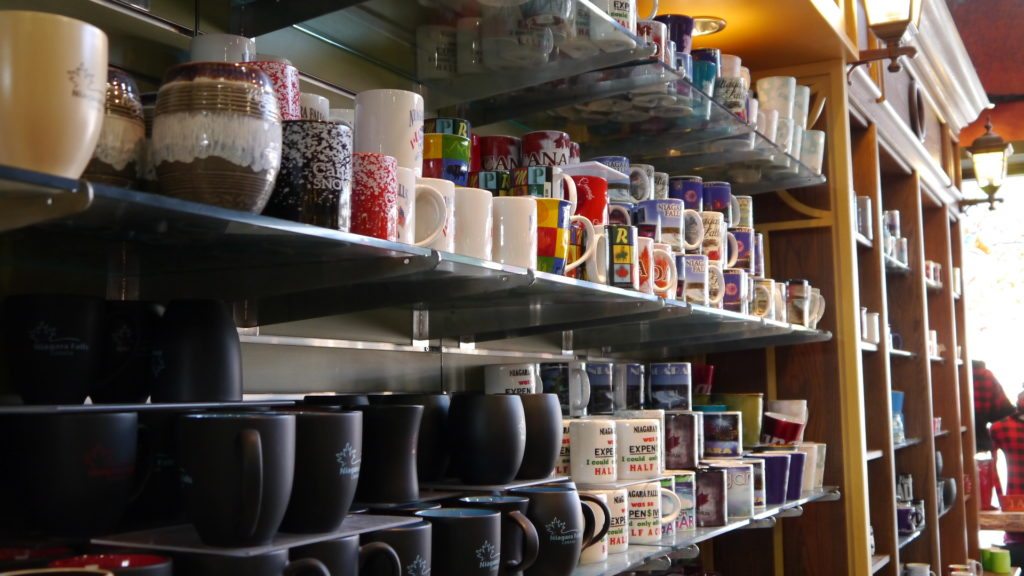 Easy to pack and carry, and a commonly sold souvenir no matter where you travel, are coffee mugs. All of the Niagara Falls mugs sold at the Canada Trading Company sell quickly and are constantly restocked with new collections.
#3 Framed Butterflies
For the insect collector and for the children that visit our store, these critters sell fast! Learning through observation and discovery, these are visual resources to develop an understanding of the world around us. Collect all the different species of butterflies, and add some essence to your natural home decor with these highly sought after unique and mainstream gift items.
#4 Warm Jackets and Sweaters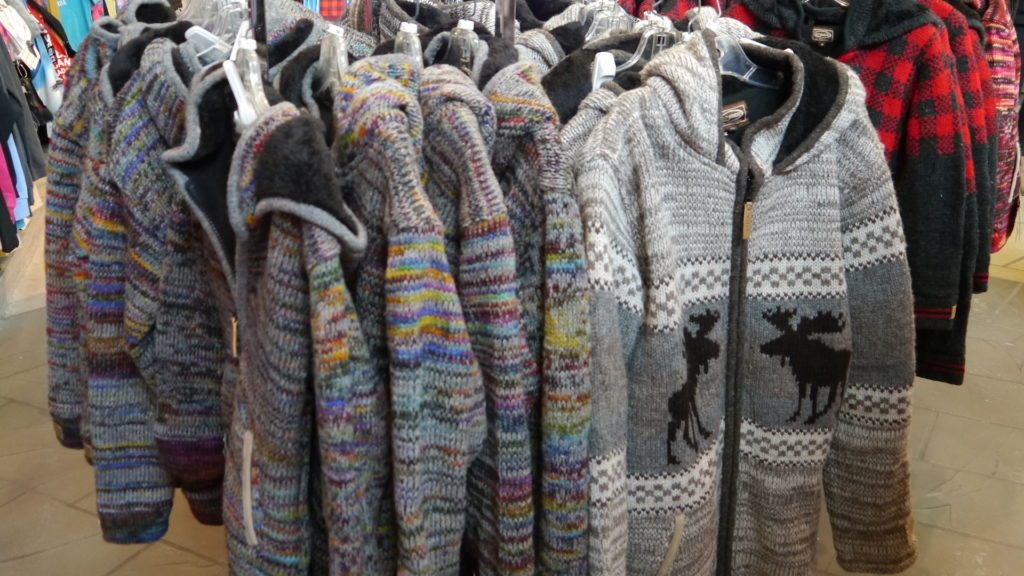 Whether you are looking for men's, women's or children's apparel, going home with something to wear from your trip is a given. The Canada Trading Company has a wide selection of top quality clothing that will memorialize your trip to Niagara Falls, and keep you extremely warm during these frigid months of Winter!
#5 TY Stuffed Animals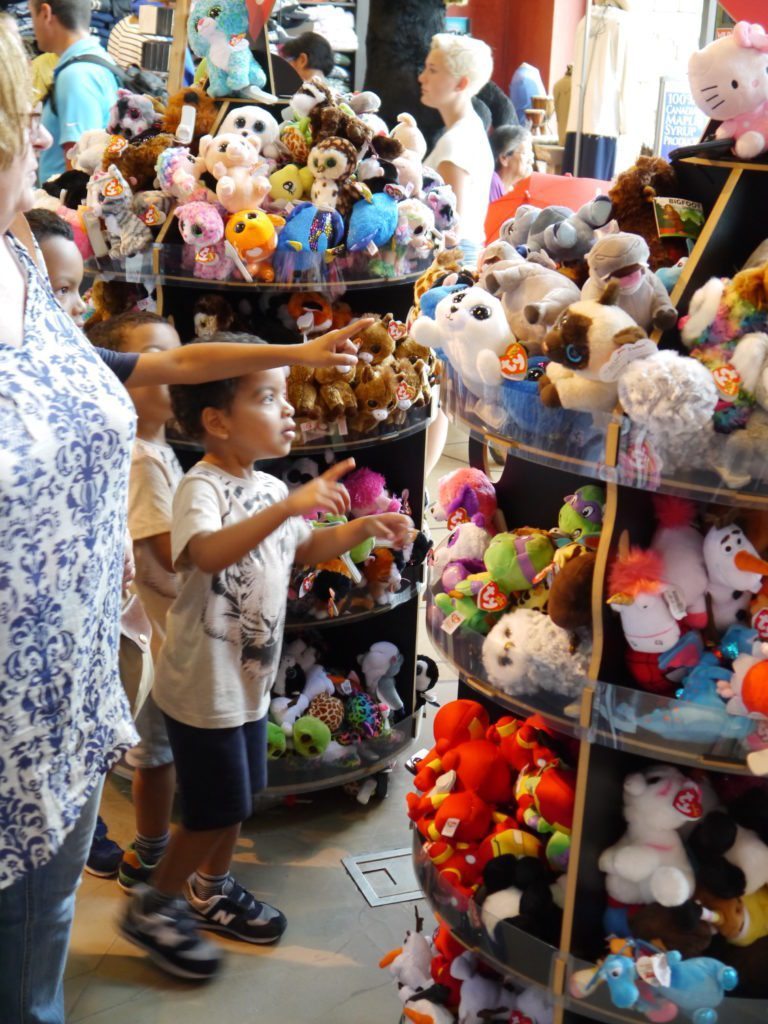 The Canada Trading Company has a large selection of collectible TY plush toys. Beanie collectors and kids love the Teeny Tys, Peekaboos, and Beanies!
#6 Earth Glass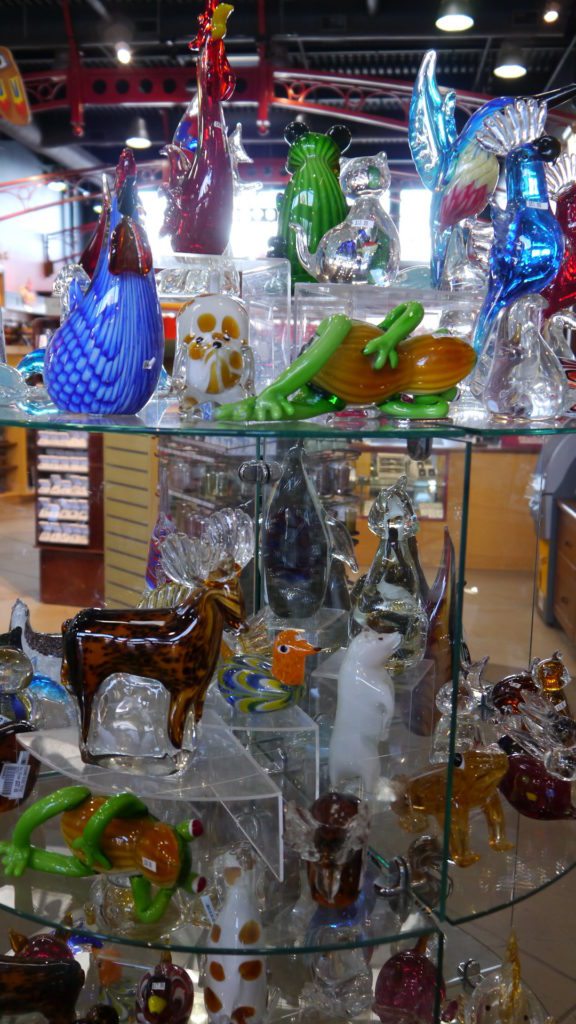 We offer a colourful variety of unique and beautiful assortments of hand-blown glass art figurines in a variety of animals. These fly off the shelves!
#7 Dream Catchers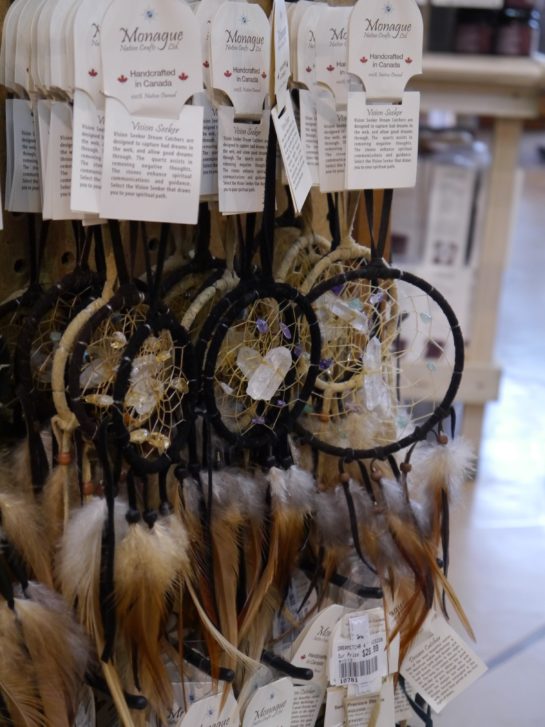 These are 100% handcrafted in Canada, and you can see that each dream catcher is made with love and care. No two are exactly alike. This company was awarded with the "Commemorative Medal for the 125th Anniversary of the Confederation of Canada" by the Governor General of Canada.
The dream catcher is hung above a sleeping area in a place where the morning light can hit it. The nature of the dream catcher is that it will attract all sorts of dreams to its webs. When bad dreams come, they don't know the way through the web and get caught in the webbing where the first light of day causes them to melt away and perish. The good dreams know the way go through the center of the web, and slide down the feather to the sleeper below.
#8 Inukshuk Figures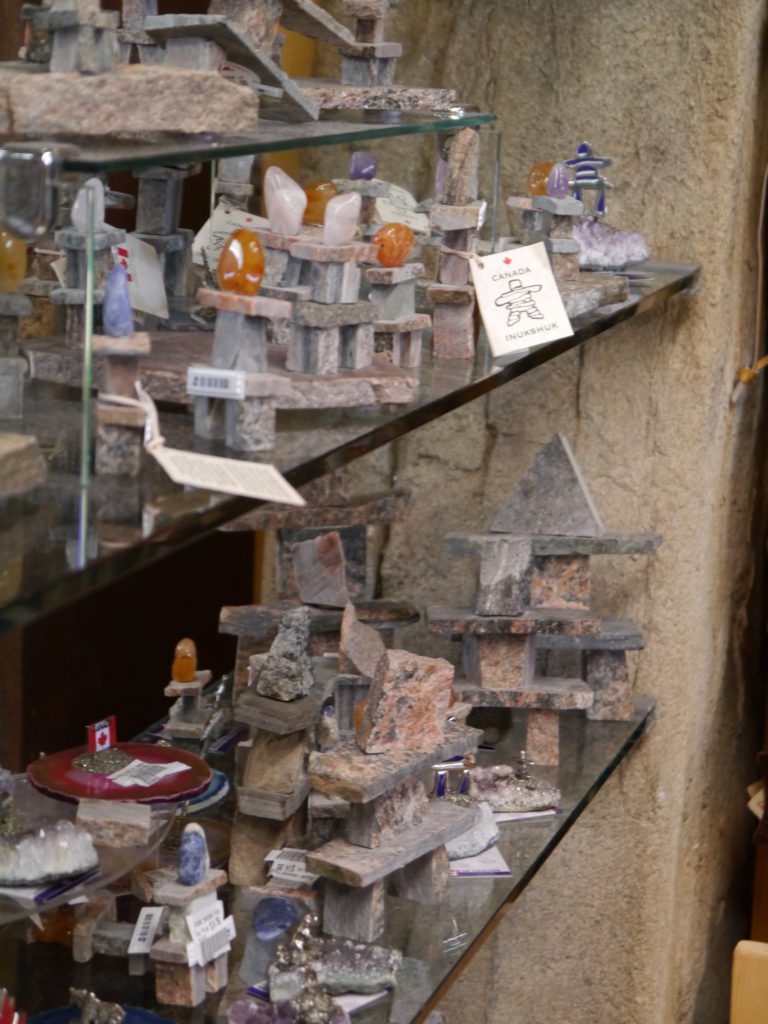 Made from stone, these figures originate in the Canadian North. Inukshuk have been used for generations by the Inuit as communication tools to aid in survival. The purpose of the Inuksuit (plural) were to act as sign posts and route markers showing the best way across the treeless tundra.
These Inukshuk are granite, made from reclaimed and recycled material. They come in many colours and natural features.
#9 Ladies Purses and Handbags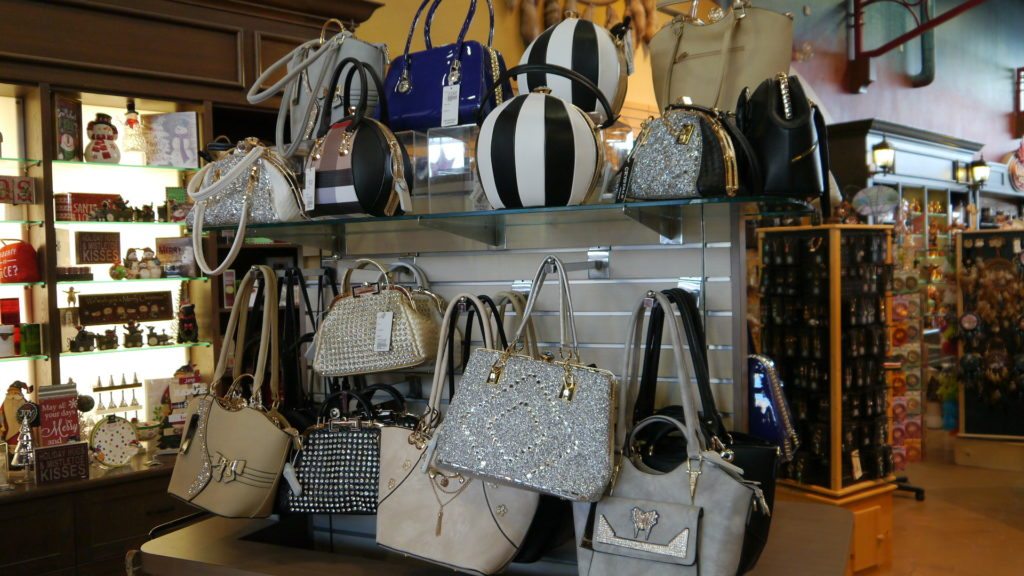 Create a signature look with women's purses. We carry purses in a variety of styles, so it's easy to find a purse to complement any ensemble.
#10 Food Souvenirs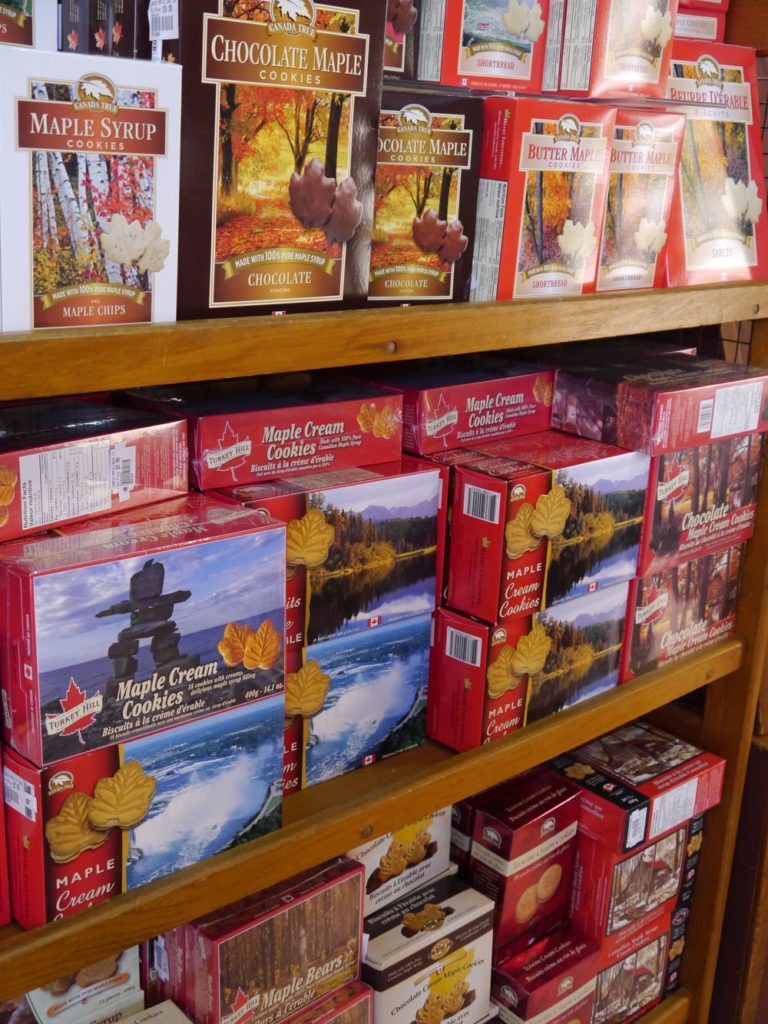 A trip to Canada isn't made complete without picking up some edible goodies made with pure Canadian ingredients. The Canada Trading Company features a large space that's packed with every type of confection, and edible sugary novelty you can imagine. Spend 20 minutes browsing its aisles and shelves and you will leave with something sweet and delicious to take home…guaranteed!