Niagara Food & Wine Expo is Fast Approaching…Will You Be There?
The Niagara Food & Wine Expo will be returning for its fourth year in Niagara Falls at the Scotiabank Convention Centre from Friday, May 2nd, 2014 – Sunday, May 4th, 2014! This venue will introduce to the consumer and to bar and restaurant owners the wide variety of the tried and true, as well as new brands of International wines, beers and spirits. Everything from Italian vineyards to Belgium breweries will be featured at the Niagara Food & Wine Expo.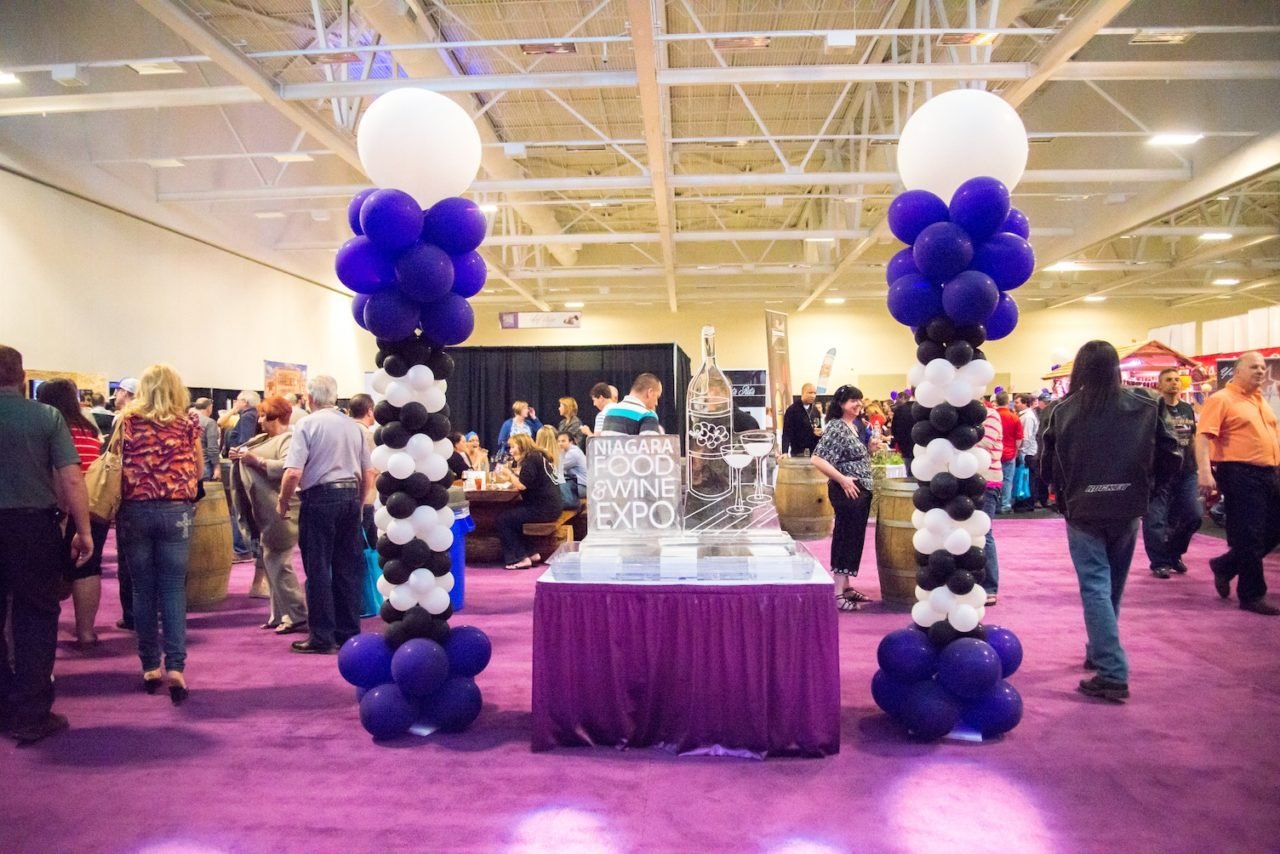 "The Niagara Region's well-known for its quality wines, but the great thing about the Niagara Food & Wine Expo is that it allows guests to sample products that may never have had a chance to taste before", says Jennifer Campbell, Show Manager of the Niagara Food & Wine Expo.
Paired alongside the selections, you will be well-equipped with the best of Niagara Falls culinary cuisine selections from Niagara's top restaurants. Time to sample, taste and experience the delicious varieties from their tables to yours!
"The International wines, beers and spirits that we're showcasing at this year's Expo are some of the best that we have ever been able to bring to the show," says Campbell. "Having a large variety of food and drink is something we take very seriously when planning this event. We really have been working hard to make sure there is something for everyone."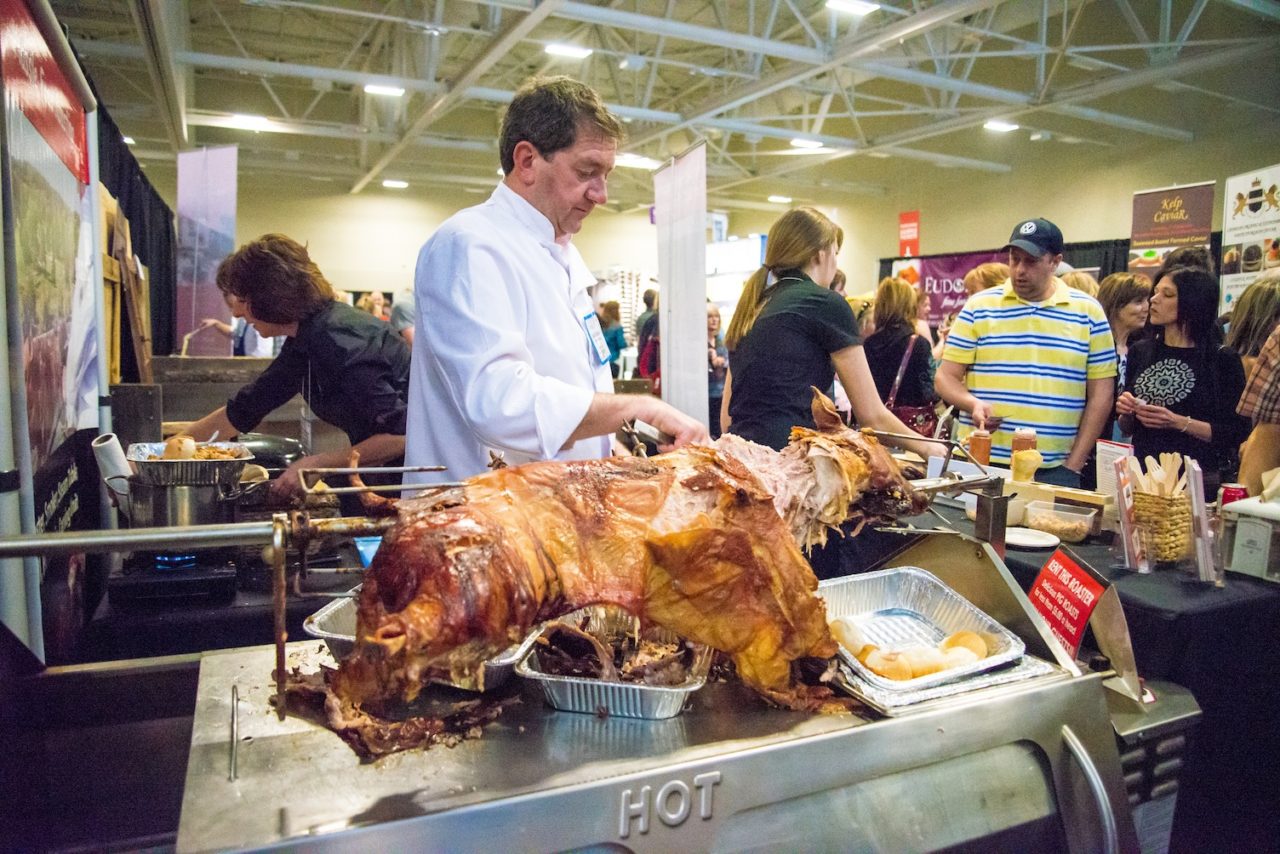 For attendees looking to learn a little more about international trends at the Expo, the Tasting Stage will be open for guests to experience 30-minute tasting seminars. Guests will get the opportunity to taste both local and international selections, while educating themselves on the art of wine tasting.
How about you cheese lovers? Anyone looking to learn more about the different varieties of Canadian cheese, should come and check out the Cheese Tasting Stage. It is hosted by the Dairy Farmers of Canada's cheese expert, Lisa McAlpine. She will showcase the latest and tastiest cheese from across Canada.
The Chef Stage is another opportunity for attendees to learn a little more about their food while at the expo. It features ongoing, complimentary cooking demonstrations hosted by accredited chefs that offer tips and tricks in the kitchen.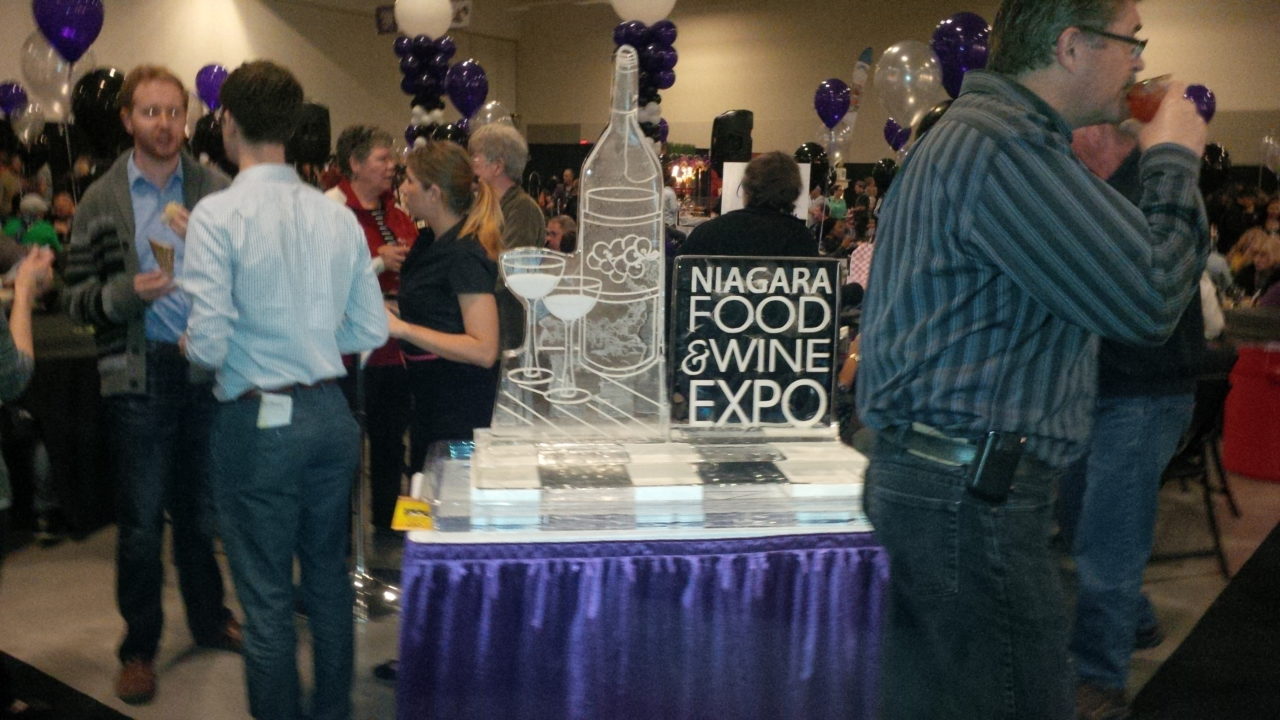 This is the Niagara Food & Wine Expo's largest selection of craft beer yet! "Craft beer is exploding in popularity throughout North America, so we put a huge focus on getting the hottest microbrews from Ontario at this year's Expo. In addition to the awesome craft brewers we'll be welcoming tons of new exhibitors including wineries, distillers and restaurants," said Campbell. Expect to see some local favorites such as: Lake of Bays Brewery, Double Trouble Brewery, Waterloo Brewing Co., Creemore Springs, Flying Monkey, Highlander Brew Co. and Niagara College Brewery.
Some of the wineries at this year's Expo include: Rockway Vineyards, GreenLane Estate Winery, Pondview Estate Winery, Pelee Island Winery and Hernder Estate winery, plus many, many more!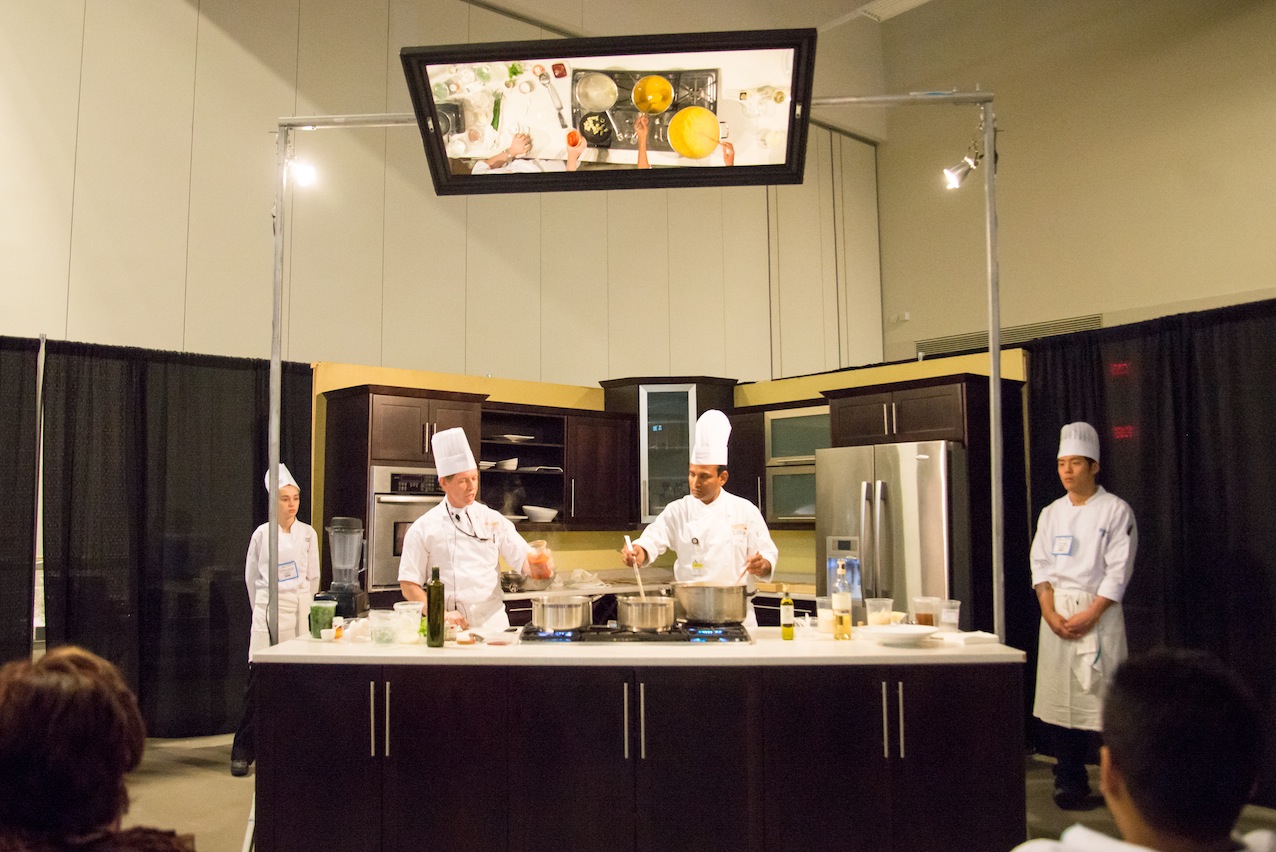 And what about food?
The Niagara Food & Wine Expo will offer hundreds of food choices from local restaurants, food trucks, caterers, and celebrity chefs.
"The awesome thing about food trucks is that they aren't afraid to try something different. They take a new twist on some classic comfort foods and we are very excited to see what they will come up with next!", said Campbell. This year you will find more than 30 restaurants and gourmet food vendors offering delectable samples.
Some of the Food Trucks include: Dirty South's fried chicken specialties, Chang Noi's delicious Thai food, Jonny Blonde's farm-fresh local cuisine, Smokinstein's innovative poutines, the Salted Pig's pork delicacies, Urban Express's mighty sandwiches and Kool Jim's Ice Cream.
Some of the restaurants include: Bravo Pizzeria and Grill, Canyon Creek and Milestones, Ivy Bar & Kitchen, Red Canoe Bistro, and let's not forget about everything SWEET! Above and Beyond Cupcakes, CC Swirls, Criveller Cakes and Nigh's Sweet Shop will also be on hand to satisfy your cravings!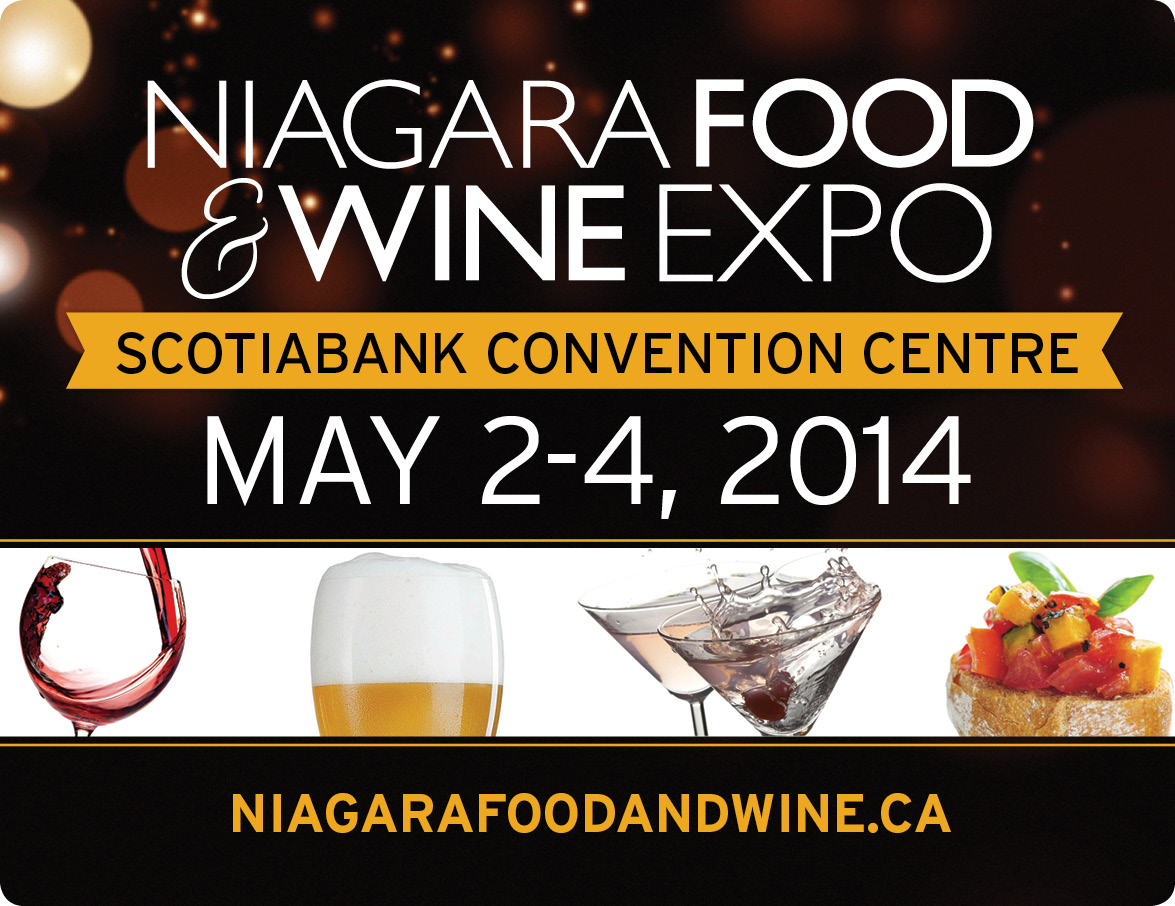 Dates and Times
Friday, May 2, 2014: 2:00pm – 10:00pm
Saturday, May 3, 2014: 12:00pm – 10:00pm
Sunday, May 4, 2014: 12:00pm – 6:00pm
Tickets
$15 at the door or $14 online at www.NiagaraFoodandWineExpo.ca.
Sample Tickets
Sample tickets are worth $1.00 each and are available in sheets of $10. They are used in order to sample wine, spirits, beer and food.
*Most places will offer samples for 1-2 tickets each*
Follow them on their Social Media pages:
Facebook: www.facebook.com/niagarafoodandwine
Twitter: www.twitter.com/niagarafoodandwine
Here's a few photos that I took from last year's Niagara Food & Wine Festival: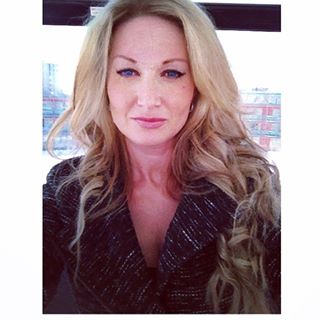 Christine Lynn
Facebook: www.CliftonHill.com/fb
Twitter: www.CliftonHill.com/twt
Google+: www.CliftonHill.com/gplus
Pinterest: www.CliftonHill.com/pin
Instagram: @cliftonhillfun
— clynn