Niagara Falls Comic Con Is Fast Approaching!
Niagara Falls Comic Con 2014
It's the Niagara Falls event many people have been anticipating since last year's show, and this year's event proves to be even BIGGER! It's the Niagara Falls Comic Con! Thousands of comic book collectors, horror, fantasy and sci-fi lovers, artists and everyone in between will be lining up for this event, at more than 150,000 square feet. They have exhibitors, comic books, movie cars, cosplay contests, celebrity autographs and photo-ops, a video gaming arena, Falls Horror Fest and much, much more at the Scotiabank Convention Centre located at 6815 Stanley Avenue right here in Niagara Falls and a 5 minute drive from the "Street of Fun by the Falls" — Clifton Hill.
WHEN?
This year's Niagara Falls Comic Con will be held on:
Friday, June 6th from 4:00pm to 9:00pm
Saturday, June 7th from 10:00am to 7:00pm
Sunday, June 8th from 10:00am to 6:00pm.
TICKETS
The cost to enter is $25+tax and service fee on each day, or if you choose to attend on all 3 days you will receive a $15 discount, and it's only $60. You can purchase your tickets online by clicking here.
*Children 10 and Under are FREE*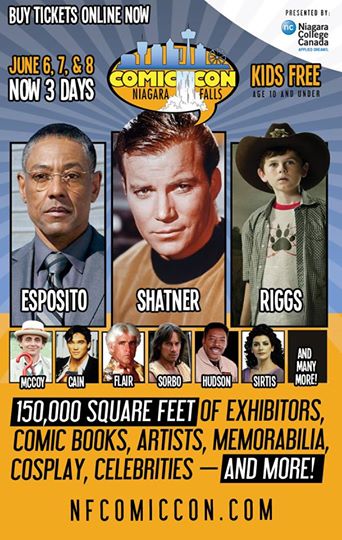 This year's line up of celebrities in UNREAL!!
Celebrities confirmed to date include:  William Shatner, Dean Cain (Lois & Clark: The New Adventures of Superman), Chandler Riggs (The Walking Dead), Giancarlo Esposito (Gus Fring: Breaking Bad), Alan Ruck (Ferris Bueller's Day Off), Ernie Hudson (Ghostbusters), Kevin Sorbo (TV's Hercules), Jason Priestley (Beverly Hills 90210), Burt Young (Rocky), WWE Legends Ric Flair and tag team Demolition, Sylvester McCoy (Doctor Who: 7th Doctor), The Comic Book Men, Kevin Eastman (Creator of Teenage Mutant Ninja Turtles), Phil Ortiz (Simpsons Artist), Dan Parent (Archie Comics) and more!
For a full listing, please visit: www.NFComicCon.com and visit their Facebook page:www.facebook.com/NFcomiccon
"Niagara Falls Comic Con is one of the area's premier events that has grown immensely in popularity over the years," said Chris Dabrowski, Show Manager for the Niagara Falls Comic Con. "More than 20,000 people came through the doors at last year's event, and with our star-studded line up, we expect the same sort of turn out. It's definitely a can't miss event in Niagara Falls. There's something for everyone."
Fans will have the opportunity to get their picture taken with a replica of the famous Ghostbusters "Ecto-1″ vehicle, as well as other movie props and memorabilia. Members of the 501st will be dressed up as Stormtroopers and others from the Star Wars Trilogy. The second annual Falls Horror Fest will also take place at the Niagara Falls Comic Con, featuring horror movie actors, memorabilia, movie props, displays and more.
For any further information contact Chris Dabrowski, Show Manager / (289) 241- 4164 / chris@niagarafallscomiccon.com
The Fun Doesn't Stop there!
When the Niagara Falls Comic Con wraps up, there is still tons of fun to be had just blocks away on Clifton Hill! Comic fun continues in Movieland Wax Museum of Stars, where you can have your picture taken with Michael Keaton as "Batman", Jack Nicholson as the "Joker" or even Heath Ledger as the most recent "Joker" — all completely made of wax! There is even a Teenage Mutant Ninja Turtles set. The Dark Night, the Terminator, Lara Croft, Freddy Krueger and over 100 more figures are showcased here in this museum, all ready to have your photo taken with them!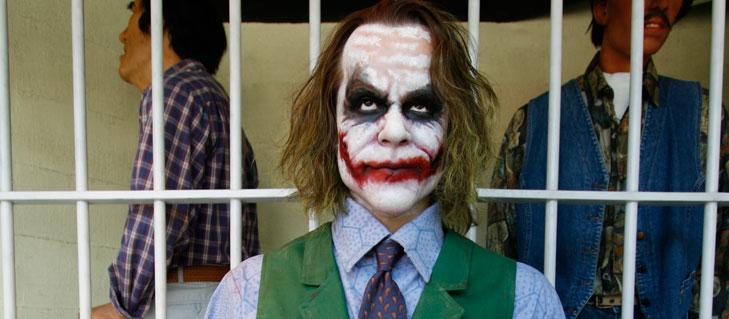 You can enjoy the Movieland Wax Museum, as well as four other very popular Clifton Hill attractions bundled together in the Clifton Hill Fun Pass! In addition to Movieland Wax Museum, this includes the Niagara SkyWheel, Dinosaur Adventure Golf  or our brand-new Wizards Golf, Ghostblasters Dark Ride and the XD Ride Theatre (featuring "Safari Adventure"), located inside the Great Canadian Midway in which you will also receive 5 game tokens as a bonus to play among more than 300 arcade games in this giant entertainment complex. It is a 50% savings, made an even bigger savings if you purchase it online as you will receive an additional Niagara SkyWheel ticket. Go day and night!
Enjoy this savings in a Niagara Falls hotel package deal when you stay at the Comfort Inn Clifton Hill. This hotel is not only just a 5 minute drive from the Niagara Falls Comic Con at the Scotiabank Convention Centre, but it's literally only one block from the greatest Niagara Falls attraction of all — the majestic Niagara Falls! The Build-A-Package offer allows you to conveniently add-on attractions and events that YOU want to do at great savings — this includes the Clifton Hill Fun Pass offer, as well as many others, such as discounted Niagara Helicopters tickets!
The Niagara Falls Comic Con will be sure to be a hit, so consider staying the weekend to get the most out of this event and sight-see in one of the most beautiful cities in the world. Take in all that Niagara Falls has to do, including new attractions this year, the Hornblower Niagara Cruises and the Outlet Collection at Niagara.
Read all about Canada's largest open-air shopping outlet mall that opened just last week right here in Niagara by clicking here!
We look forward to this event and seeing you in Niagara Falls!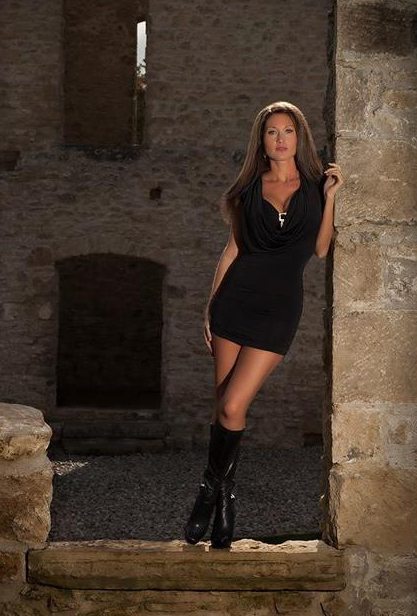 Christine Lynn
Facebook: www.CliftonHill.com/fb
Twitter: www.CliftonHill.com/twt
Google+: www.CliftonHill.com/gplus
Pinterest: www.CliftonHill.com/pin
Instagram: @cliftonhillfun
— clynn