BoxRun "Running for the Fight": 90 Marathons in 90 Days
There's some good people out there, and Mike Strange, a three-time Canadian Olympic boxer, is one of them. Currently, he is only 1/3rd into his journey to "Knockout Childhood Cancer" by running 90 Marathons in 90 consecutive days through the BoxRun Foundation. His journey began on May 8th in St Johns, Newfoundland and will end right here in his hometown of Niagara Falls, ON (projected date August 9th).
Mike Strange is a local hero and mentor to many people. Besides being an 11 time Canadian amateur boxing champion, Mike started "Heater's Heroes" in 2011 to honour his mentor Robert "Heater" Lavelle, an annual event held in Niagara Falls to help local sick children in need. His heart is as big as his physical strength with his will to help sick children and those with developmental disabilities.
In his own words, Mike says: "I have met so many brave children over the past few years who have been affected by cancer and other life altering diseases. After witnessing their innocence and strength I feel I have to do whatever I can to help. that is why I run, I don't have a choice."
It is because of this, that he started the BoxRun Foundation. Originally, the first BoxRun began in 2012 from Thunder Bay, ON. to Victoria, BC. and raised $100,000 for Childhood Cancer Research and this year he hopes to raise even more towards the cause and motivate, inspire and gain awareness along the way with every step he takes.
 The BoxRun mission:
To "KO Childhood Cancer by raising funds through an annual marathon campaign within Canada. We are a volunteer foundation who place your generous donations directly with our charity partners, Ronald McDonald Houses across Canada and The McMaster Stem Cell and Cancer Research institute."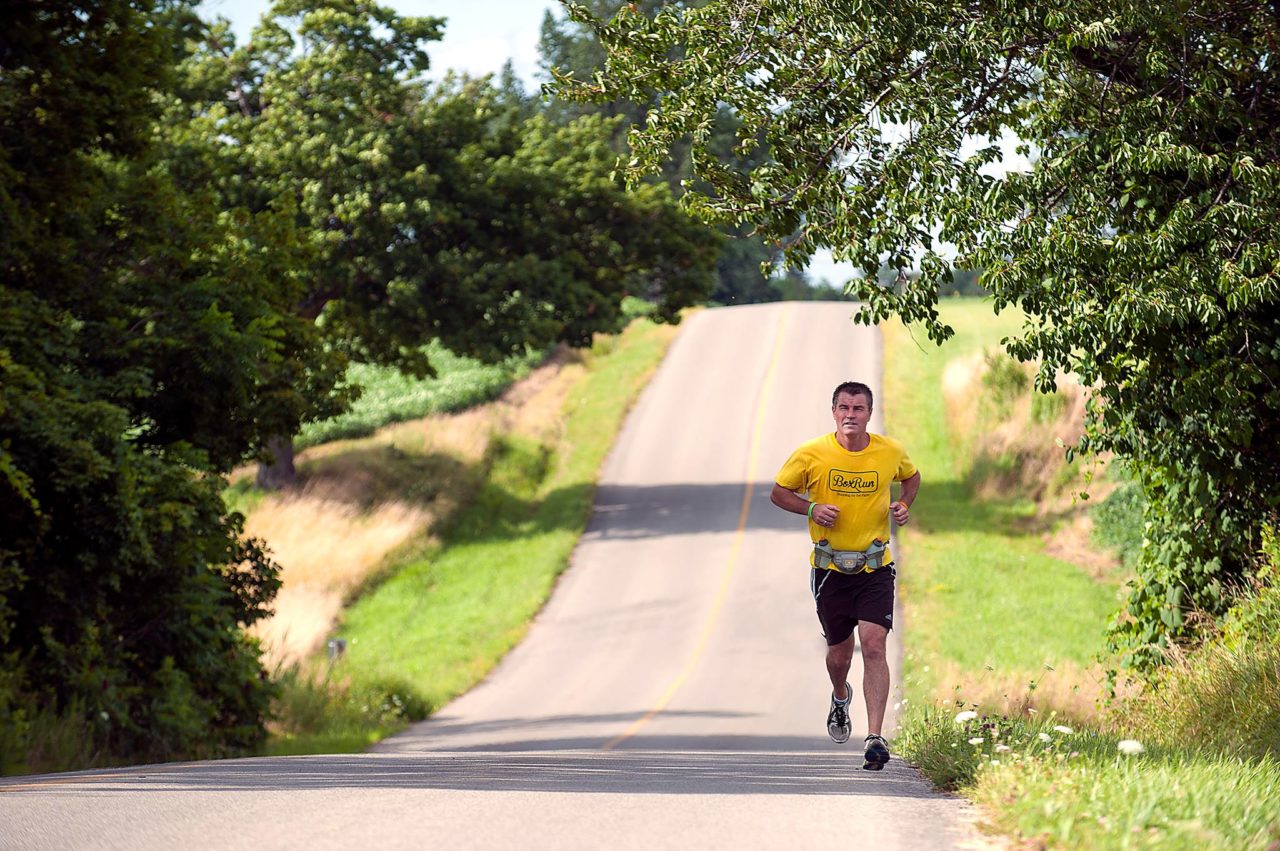 Currently as I write this piece, Mike is running through Broadway, Nova Scotia. Here is a map of his route through Canada:

To see the date that he is running through your city or town click here.
Get Involved
There are several ways that you too can get involved in BoxRun "Running for the Fight":
Due to Mike Strange's passion for boxing, he knows first-hand that "Boxers don't know how to quit. This makes you the perfect partners to help knockout Childhood Cancer." That being said, the BoxRun Foundation welcomes any Boxing Club who wants to join in our fight to KO Childhood Cancer.
Businesses are encouraged to start a "BoxRun Day". Wear gold to help in the fight against Childhood Cancer. Raise money with your colleagues and (if you wish) you may purchase BoxRun T-Shirts ahead of time and they will Skype Mike Strange in live to talk to you and your colleagues.
"Physical fitness BoxRun pledge drive activities can help students mind, body  & soul", meaning schools are an excellent source to raise money and awareness for the cause. Children helping children!
And lastly, if you are a runner or are part of a running club, Mike welcomes runners along the way to help him "knockout" Childhood Cancer. Help him to fundraise and ask for pledge drive sheets. Get a team together and get moving! You can join Mike and log in some miles along the way. Mike typically runs 5 legs a day of 8.5KM each, so if 42.2KM is too daunting for you, you may run 1 leg or 2 — whatever you wish. Just know that with every foot you place in front of the other, it is one step made in contributing to a remarkable cause.
To participate or to receive more information on any of the four listed movements to assist in the BoxRun cause, please email: info@BoxRun.org.
If you wish to make a donation towards the cause, please click here. All donations of $20 or more will receive a charitable tax receipt from BoxRun Charitable Foundation.
Follow Mike Strange along the way on his Facebook page "Box Run", where you will see daily photos, videos, his inspirational quotes of the day, and heart-warming messages and dedications to children, their families, and businesses that continue to inspire him everyday.
As a runner myself, I will be representing Clifton Hill by joining Mike Strange on his journey when he enters Niagara Falls and will run his final 42.2KM alongside him.
I look forward to participating and helping Mike Strange "KO Childhood Cancer!"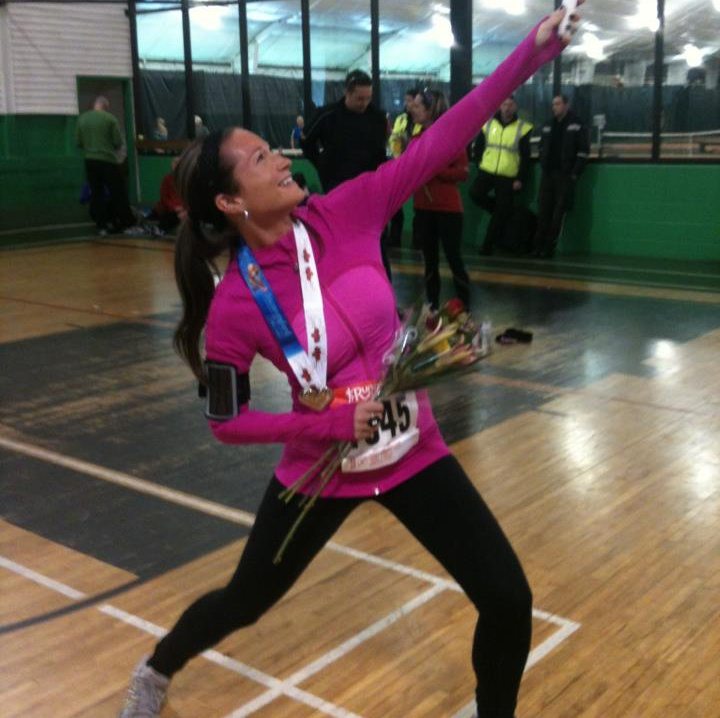 Christine Lynn
Facebook: www.CliftonHill.com/fb
Twitter: www.CliftonHill.com/twt
Google+: www.CliftonHill.com/gplus
Pinterest: www.CliftonHill.com/pin
Instagram: @cliftonhillfun