Reading Time: 
3
minutes -


1
Thai Bites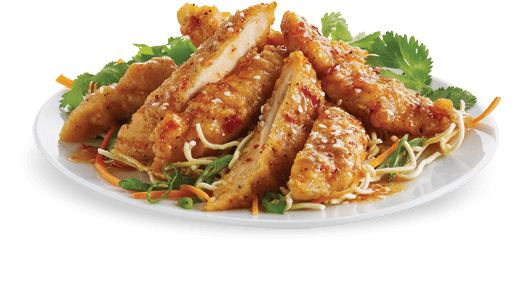 Your choice of either breaded chicken breast filet or breaded jalapeno shrimp, fried and then tossed in a sweet Thai chili sauce, served on a bed of crunchy Asian noodles and finished with julienne carrots, fresh cilantro, green onions and sesame seeds.
2
Bandera Pizza Bread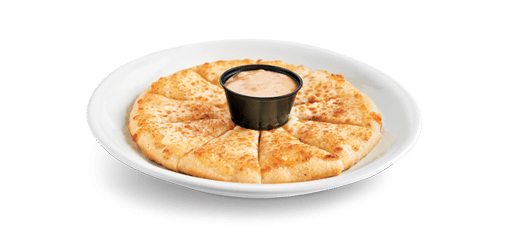 Our golden pizza bread brushed with Italian seasoning, baked with pizza mozzarella and Parmesan. Served with Santa Fe ranch dip.



3
Crispy Chicken Pecan Salad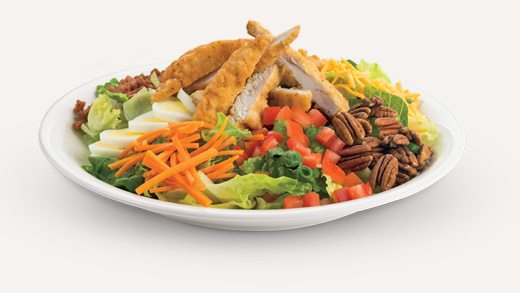 Breaded chicken breast filet, toasted pecans, pizza mozzarella, cheddar, smoky bacon, chopped egg, julienne carrots and diced tomato over fresh garden greens tossed in ranch dressing.
4
Viva Italia Pizza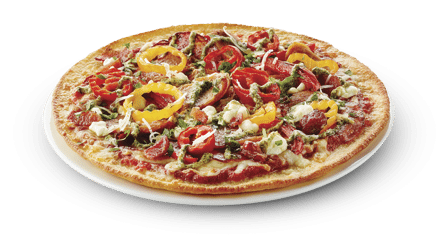 An Italian delight created with our arrabbiata pizza sauce, Genoa salami, chopped bacon, Italian sausage, roasted red peppers, banana peppers, goat cheese and pizza mozzarella and finished with Parmesan cheese and a pesto drizzle.



5
Spicy Perogy Pizza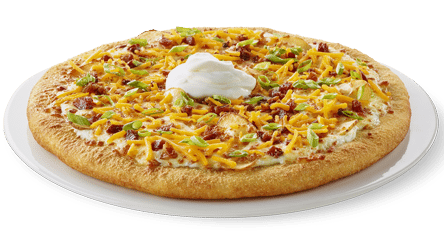 An inspired combination of sour cream, smoky bacon and BP's Favourite Cactus Cut Potatoes with pizza mozzarella and cheddar, topped with green onion and a generous dollop of sour cream.
6
Jambalaya Fettuccini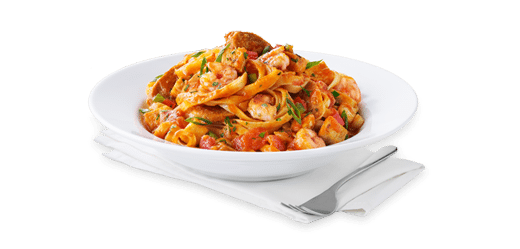 Fettuccini tossed in our signature marinara sauce with tender chicken breast, shrimp, spicy Italian sausage, tomatoes, green peppers and topped with green onions.
7
Pesto Chicken Bowtie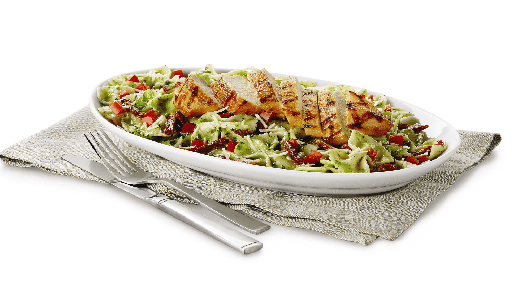 Bowtie noodles tossed in our signature alfredo pesto sauce with sun-dried tomatoes, topped with a grilled chicken breast. Finished with fresh tomatoes and Asiago
8
Tacos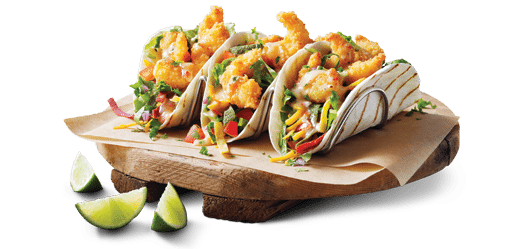 Three grilled soft tacos filled with lettuce, red onions, cilantro, cheddar and tomatoes with a hint of lime, topped with crunchy tortilla strips, our creamy sweet chili sauce and your choice of breaded jalapeño shrimp or grilled chicken breast. Due to the nature of this item, we recommend it be enjoyed in the restaurant and do not offer it for Take-out or Delivery.
9
Chicken Parmesan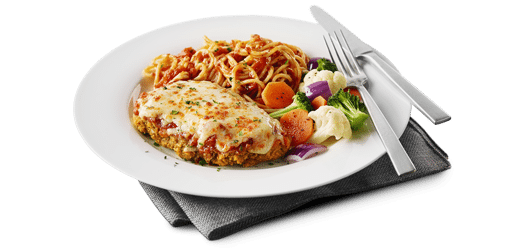 A tender chicken breast, breaded and fried until golden brown, topped with our signature marinara sauce and pizza mozzarella, then baked to perfection. Served with garlic toast, seasonal vegetables and your choice of side dish.
10
Double Bacon BBQ Burger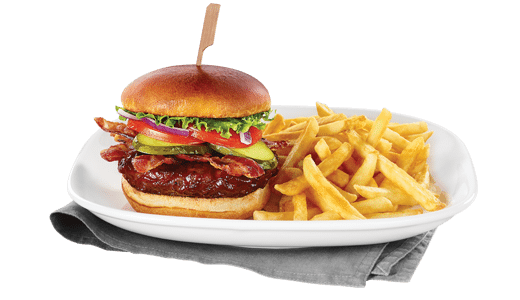 Our signature patty – 100% Canadian beef, salt and pepper, smothered in our BBQ sauce made with Jack Daniel's®, loaded with bacon and placed between a brioche bun.