Families searching for a Niagara Falls hotel that offers a fun, memorable and convenient getaway package just in time for the Christmas Holidays, can call off their search! The Clifton Hill Niagara Falls Hotel located just one block away from the world famous Niagara Falls, has the perfect solution: the all-inclusive Family Fun package.
The Family Fun Package includes a huge selection of family and budget-friendly goodies, including: 2 nights accommodation at the Comfort Inn on Clifton Hill; deluxe continental breakfast each morning served in the hotel's poolside café, access to the hotel's huge tropical indoor pool and giant whirlpool; dining vouchers for Boston Pizza or Kelsey's Neighborhood Bar and Grill on Clifton Hill; and 3 Clifton Hill Fun Passes for admission to the Niagara Skywheel, Movieland Wax Museum, Dinosaur Adventure Golf (weather permitting) or Galaxy Golf, Ghost Blasters Dark Ride, and the XD Ride Theatre Theatre, plus bonus tokens to play in the Great Canadian Midway.
*This package is available from Sunday, December 15, 2013 to Sunday, December 29, 2013.*
Plus, families who visit this Niagara Falls hotel during the Christmas Holidays, picked a good time to come because they can enjoy the spectacular Winter Festival of Lights (free, November 9, 2013 – January 31, 2014), fireworks displays (free, every Friday at 9pm from Nov.15, 2013 – January 31, 2014) and the Falls' Illumination from 5:00pm – 12:00am.
PLUS bonus nightly fireworks: Saturday, December 21 to Saturday, December 28 except for Christmas Eve and Christmas Day!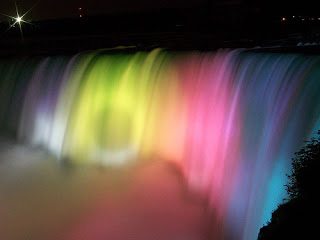 *Falls Illumination*
Of course, for the couples or families visiting Niagara Falls before December hits that are looking for a different kind of package, this Niagara Falls hotel also caters to individual needs from our simple seasonal "Weekly Deals" such as 15% off standard rooms (double beds) the week leading up to the American Thanksgiving (Friday, November 22nd to Thursday, November 28th – American Thanksgiving!) to building and creating your own package! The Build-A-Package option lets you create the mini-getaway that YOU want — with amazing attractions discount offers such as 15% off the "Niagara Wonder Pass", which includes three of Niagara Parks favorites: the Butterfly Conservatory, Journey Behind the Falls and the Niagara's Fury. Or maybe you want a dining discount or shopping discounts? We have that too! Check out the different options available online at https://www.cliftonhill.com/niagara-falls-hotels.
If you are looking for information on a few events going on during the American Thanksgiving, click here for a list.
So, if you're looking for a place to go during the long weekend to unwind, check out the sites and save money while you're at it, check out this Niagara Falls hotel located right on Clifton Hill to get what you are looking for.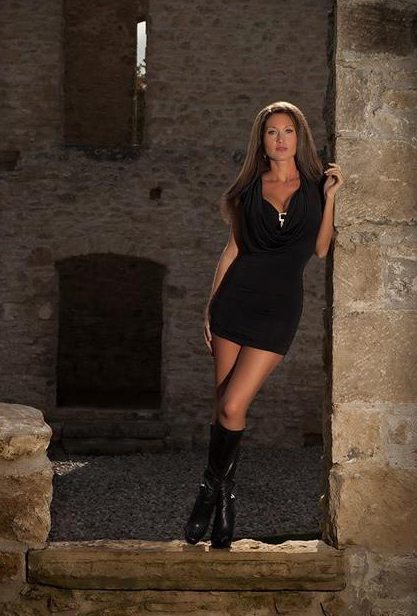 Christine Lynn
Facebook: www.CliftonHill.com/fb
Twitter: www.CliftonHill.com/twt
Google+: www.CliftonHill.com/gplus
Pinterest: www.CliftonHill.com/pin