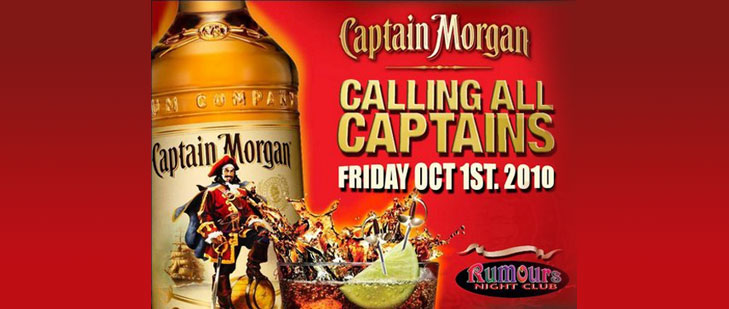 Rumours Presents Calling All Captains
Captain Morgan's Spiced Rum is calling you to come out and get HIJACKED by the Morganettes and the best selling spiced rum in the world!!!
Ladies are still free all night ($10 for guys)...
Dress Code in effect (no baggy attire, sports wear or cut off sleeves).
"CALLING ALL CAPTAINS"