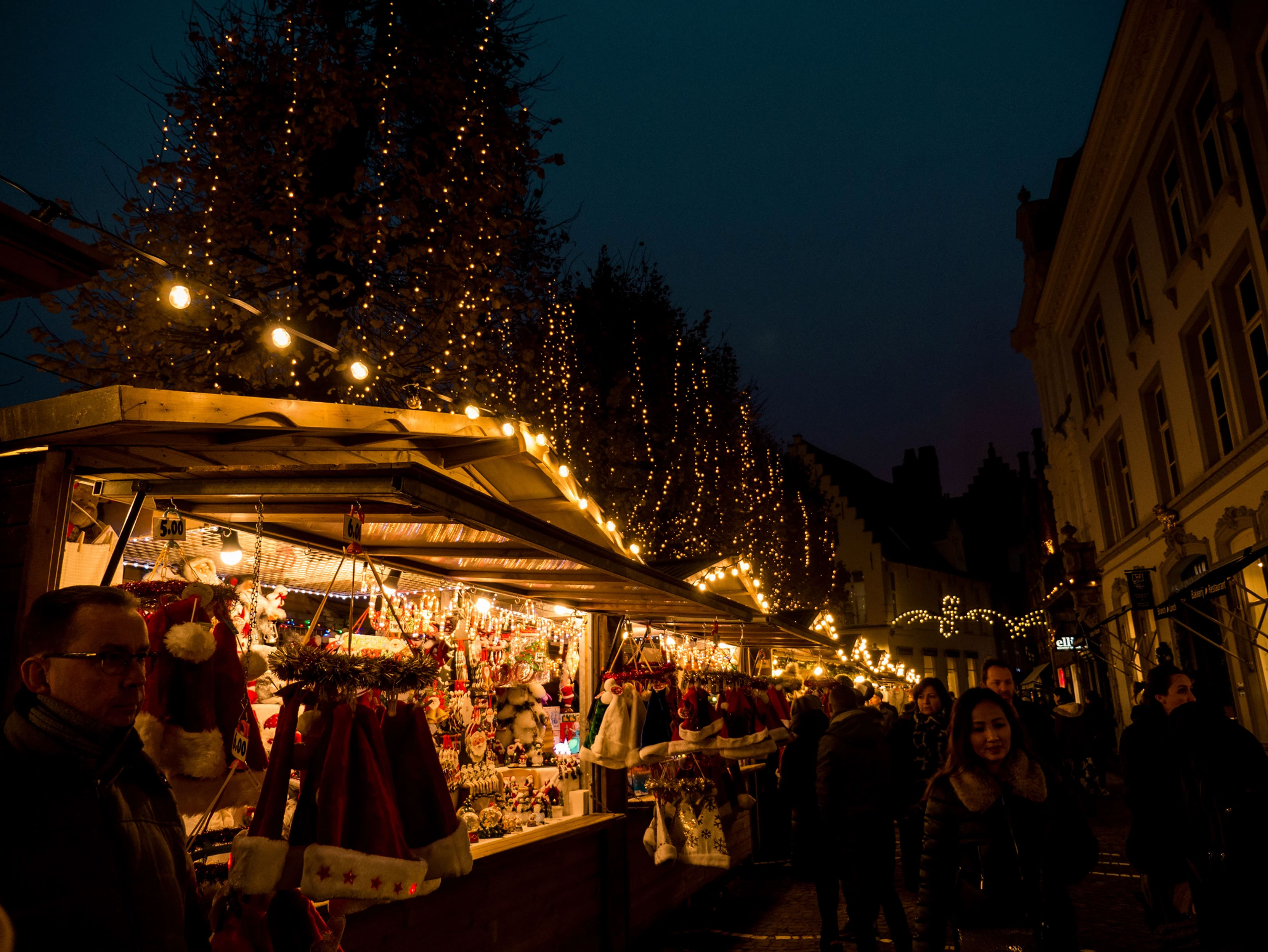 Niagara Falls Christmas Market
The Niagara Falls Christmas Market is a free and unique, holiday experience for the whole family that takes place every Fri, Sat & Sun from Nov13th until Dec 19th. Discover a variety of local vendors, artists, food & more. 
When
Weekends Nov 13th-Dec 19th,
Fridays: 5pm-10pm
Saturdays: 1pm-10pm
Sundays: 11am-6pm
Where
4608 Queen St, Niagara Falls, ON L2E 2L6, Canada
The Downtown Niagara Falls BIA (NFBIA) will be hosting an outdoor Christmas market that will last 6 weekends long. The Christmas Market will take place on Friday, Saturday, and Sundays, and is set to kick off on November 13th after the Santa Claus Parade. The Christmas Market will be reoccurring every weekend November 13th until December 19th. This unique experience will feature a variety of different local vendors each weekend, including food, artists, handmade goods and more! The market will also feature a unique Christmas display, and stunning outdoor lighting from the Winter Festival of Lights.
The Niagara Falls Christmas Market had the opportunity to work in partnership with the Niagara Catholic School Board Launch Center for a unique project. Students from across the region worked together to build multiple Christmas cabins for Downtown so that the vendors would have a sheltered place to operate out of during the holiday season.  It was an excellent opportunity for the students to work together for their curriculum, all whilst doing something that greater impacts the community.
The Niagara Falls Christmas Market will be an enchanting outdoor experience that gives people across the Niagara Region the chance to come out, experience Downtown, and support their local community during the holiday season.