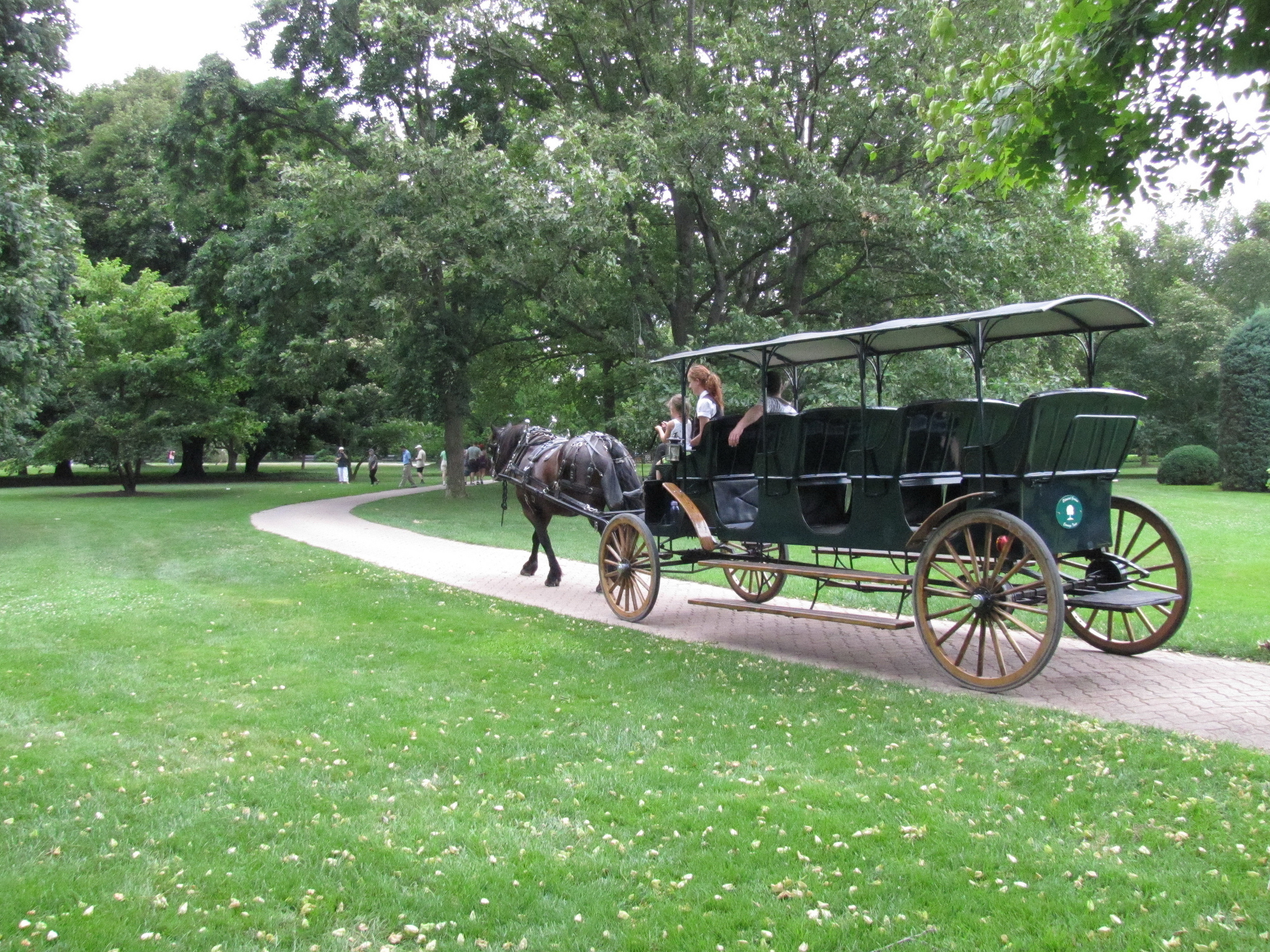 Horse & Carriage Rides
2565 Niagara Parkway, Niagara on the Lake , ON
Step aboard one of our horse-drawn carriages and saunter in style while surveying the natural beauty of the Niagara Parks, a nature lover's paradise. For romantic couples, a private horse and carriage ride will make the sparks fly and create an unforgettable moment.  You could take a motor-coach tour anytime, but how often do you get the chance to see the sights by horse-drawn carriage? 
Horse & Carriage are tours available at two separate locations; these include the picturesque Niagara-on-the-Lake and the majestic 99-acre Botanical Gardens south of Clifton Hill.
The Prince Of Wales Hotel at the crossroads of King and Queen Street.
The Botanical Garden tour runs during the summer and departs from the Butterfly Conservatory 10 minutes south of Clifton Hill on the Niagara Parkway.
Bring your camera along to capture a "moving" experience, that's remembered long after.
Hours
Niagara-on-the-Lake: Year-round, weather permitting. Tours begin daily at 10:00 a.m - 11:30 pm by Sentineal Carriages.
Botanical Gardens: May to mid-October. Tours begin daily at 10:00 am. until 5:00 pm by Sentineal Carriages.
For more information or special wedding services, please call 905.468.4943
Pricing & Passes
Tickets available at the Butterfly Conservatory Gift Shop for the Botanical Gardens Tour, and by reservation online at www.sentinealcarriages.ca for a Niagara-on-the-Lake Tour.
They can accomodate up to four adults and two children.
Botanical Gardens: $25 +tax per person for 35-40 minute tour (Children under 5 are FREE)
Niagara on the Lake: $85 +tax for 30 minutes, $120 +tax for 45 minutes, and $150+tax  for 1 hour (Prices are in CDN funds)