Win a Niagara Falls Family Day Weekend Vacation!
We have a NEW contest happening just in time for the Family Day weekend!!
The "Clifton Hill Scavenger Hunt Contest"!!
Rules:
Here's how to play:
1) You must "like" the Clifton Hill – Niagara Falls Fun Facebook page, and then "like" and "share" the "Clifton Hill Scavenger Hunt" contest post.
2) Each day for 6 days we will ask a question whereby you are required to visit our website www.cliftonhill.com …to search and retrieve answers. You may need to delve deep into our website (i.e. "Restaurants" tab, into "Kelsey's Restaurant", into "Family Fun Package").
3) Once you're ready to submit the answer to the question, MESSAGE it directly to us (via the Clifton Hill – Niagara Falls Fun Facebook page)…no exceptions. If you post the answer publicly, you will be eliminated on the day the question was asked.
4) You must message your answer to us by 11:59pm the same day each individual question is asked. If you've answered correctly, your name will be entered into a draw.
5) Each day presents a NEW chance to win. Contestants gain a single entry for each question they answer correctly, collectively over the duration of the contest period. This allows their name to be entered multiple times into the draw, and since this contest runs for 6 days, contestants have up to 6 chances to win.
6) At the conclusion of the 6 days (which begins today - Wednesday, February 5th, 2014 and ends Monday, February 10th, 2014), the final drawing will take place on Tuesday, February 11th, 2014, and the winner will be announced and contacted directly.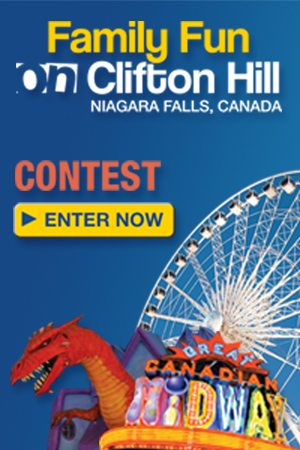 THE PRIZE!!!!
*A one night stay to be used over the Family Day weekend on either Friday, February 14th, 2014 OR Saturday, February 15th, 2014 at the Comfort Inn Clifton Hill
This includes: one night's accommodation, deluxe breakfast each morning, use of its indoor pool and giant whirlpool, complimentary on-site parking. Accommodation is subject to availability, and conditions apply.
*Clifton Hill Fun Passes for up to a family of 6 people.
*Bowling Passes at Strike! Rock N Bowl for up to a family of 6 people.
 *A $25 gift card to Tim Horton's Clifton Hill.
*A $100 gift certificate to Boston Pizza Clifton Hill.

Click below to get to our Clifton Hill – Niagara Falls Fun Facebook page to get started!
*Click here for the rules and regulations*.
Good luck!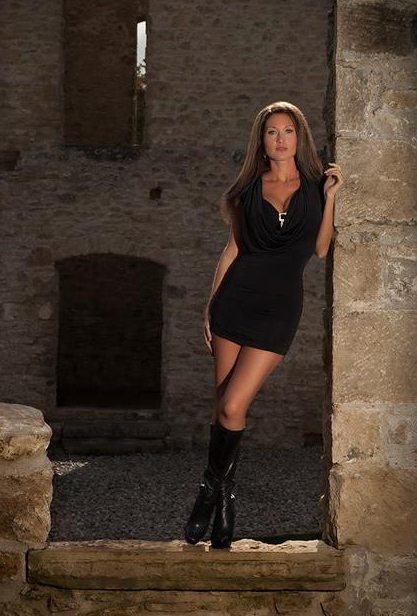 Christine Lynn
Facebook: www.CliftonHill.com/fb
Twitter: www.CliftonHill.com/twt
Google+: www.CliftonHill.com/gplus
Pinterest: www.CliftonHill.com/pin
— clynn