Sleep Cheap Has Arrived in Niagara Falls!
10th Annual Sleep Cheap Charities Reap Sunday, November 10th to Thursday, November 14th , 2013
To book rooms, call the Hotels directly. Promotional Rooms will be restricted to Niagara Region Residents 21 years of age and older with a current valid credit card. 24 hour cancellation policy for room bookings. Participants will be charged the full Sleep Cheap rate for the room if they choose to cancel 24 hours or more after the time they make the reservation. Proof of residency is required.
All Reservations start Tuesday, October 15th at 7:00 AM Minimum donations for rooms remain the same as last year: $35 per night for a standard room, $45 for a Fallsview room, $65 for a whirlpool room, and $85 for a room with access to a waterpark. View the Sleep Cheap Charities Reap Media Release.
Stay in the loop If you want to stay in the loop about the Sleep Cheap, make sure you sign up to the Sleep Cheap Charities Reap Updates List.
Americana Conference Resort, Spa & Waterpark 8444 Lundy's Lane 1-800-263-3508 To book rooms go to our website www.sleepcheapamericana.com
Comfort Inn Clifton Hill 4960 Clifton Hill 905-358-3295 ext. 2055 To book rooms go to our website www.niagarafallscomfort.com
Courtyard by Marriott Niagara Falls 5950 Victoria Avenue 1-800-771-1123 To book rooms go to our website cwp.marriott.com/iagcy/sleepcheap2013/
Days Inn & Suites by the Falls Hotel 5068 Centre Street 905-357-2550
Days Inn Near the Falls 5943 Victoria Avenue 905-374-3333
Doubletree Fallsview Resort & Spa 6039 Fallsview Boulevard 905-358-3817
Embassy Suites Hotel Fallsview 6700 Fallsview Boulevard 905-374-5148
Fallsview Casino Resort 6380 Fallsview Boulevard 905-371-7517
Four Points by Sheraton 6455 Fallsview Boulevard 905-374-5148
Great Wolf Lodge – Waterpark  3950 Victoria Avenue 1-800-605-9653
Hampton Inn North of the Falls 4357 River Road 905-358-5555
Hilton Hotel & Suites Fallsview 6361 Fallsview Boulevard 905-353-7219
Holiday Inn by the Falls 5339 Murray Street 1-800-263-9393
Marriott Gateway on the Falls 6755 Fallsview Boulevard 905-374-1077
Marriott Niagara Falls – Fallsview & Spa 6740 Fallsview Boulevard 905-357-7300
Michael's Inn by the Falls 5599 River Road 905-354-2727
Oakes Hotel Overlooking the Falls 6546 Fallsview Boulevard 1-877-843-6253
Radisson Hotel & Suites Fallsview 6733 Fallsview Boulevard 905-356-1944
Ramada Niagara Falls 6045 Stanley Avenue 905-374-5148
Sheraton on the Falls (Fallsview Waterpark) 5875 Falls Avenue To book rooms go to our website www.niagarafallssleepcheap.ca
Skyline Inn (Fallsview Waterpark) 4800 Bender Hill To book rooms go to our website www.niagarafallssleepcheap.ca
Sterling Inn & Spa 5195 Magdalen Street 289-292-0000
Wyndham Gardens Niagara Falls 6170 Stanley Avenue 1-800-263-2565
Extra Features
Greg Frewin 5781 Ellen Avenue 905-356-0777 Experience the mystery and art of illusion with Greg Frewin, one of the most decorated magicians in the world. On Wednesday, November 13th at the 8:00 pm performance of "Imagine", for the amazing price of $27.00 (per person, includes taxes) with half the proceeds going to Sleep Cheap charities. Seating based on first come, first served basis. Limited tickets are available through the Box Office at 905-356-0777 or at online with promo code: SleepCheap www.gregfrewintheatre.com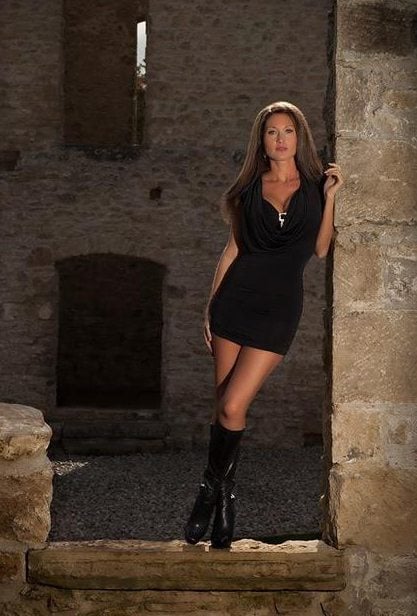 Christine
Facebook: www.CliftonHill.com/fb
Twitter: www.CliftonHill.com/twt
Google+: www.CliftonHill.com/gplus
— clynn