Bodies Revealed Exhibition is in Niagara Falls!
If you remember, five years ago the Bodies Revealed Exhibition was a Summer success in Niagara Falls — and it's back!
The Four Points by Sheraton (located on Fallsview Blvd.) is the new home of this fascinating and informative exhibit that features real bodies on display — and it's not what you think. The bodies have been donated to educate an individual or a group (terrific for school groups!) on the biological mechanics of the human body. I went to check out the Bodies Revealed exhibit and went in with an open mind and left with a deeper understanding of the human body.
The bodies have been preserved through plastination and every element of the human body is examined. The skeletal, muscular, nervous, respiratory, digestive, urinary, reproductive, endocrine, and circulatory systems are literally put on display so that educational minds can break down each and every component of what drives our bodies to work in the way that they do.
The Bodies Revealed Exhibition was especially interesting to me as an athlete. Each muscle fibre is broken down and, if you wish, there are audio guides provided. Some of the bodies demonstrate how the human body is presented through athletic poses — this illustrates to the athlete just how our skeletal components and muscle fibres work together to do the things that we enjoy to do to stay active and fit.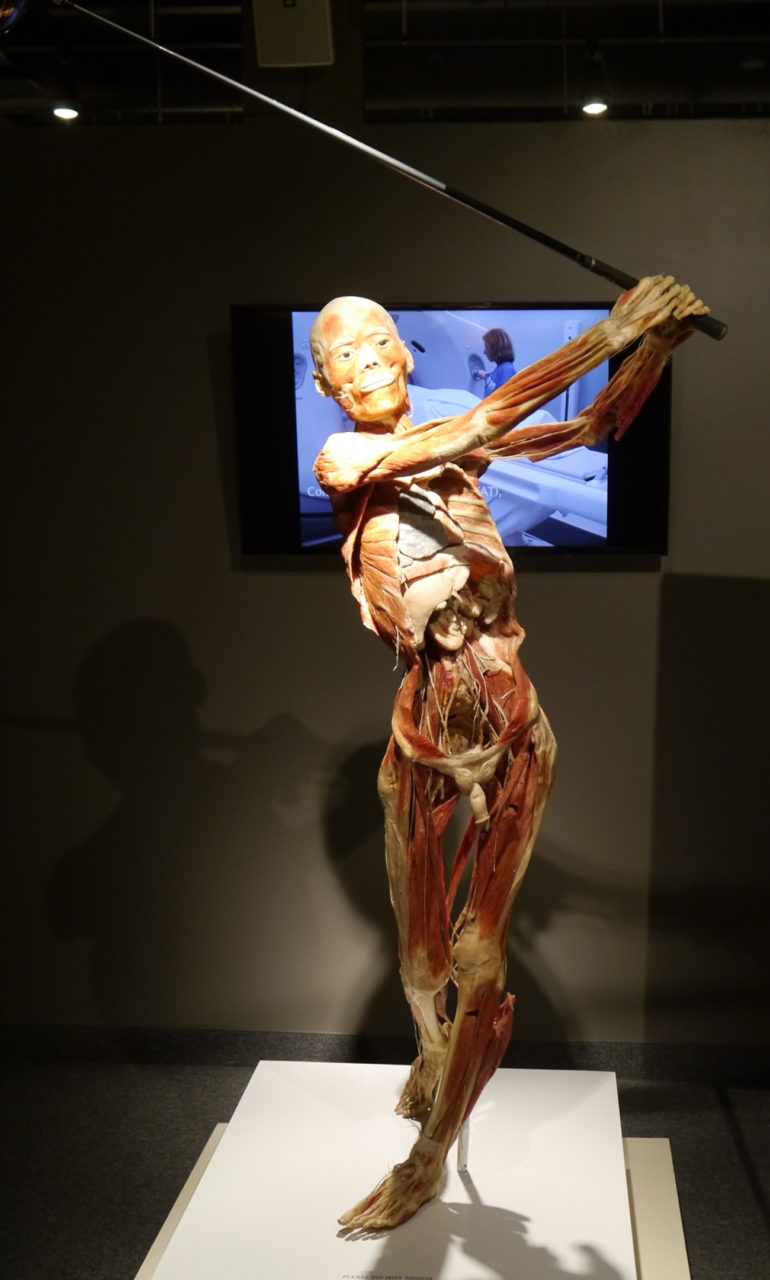 *Pictured Above: The human body presented in a golf swing!*
To further educate you, there are also tvs and a tour guide on hand to answer any questions that you may have. These guides are "body professionals" as I like to call them. As I witnessed and as its local producer, Linus Hand explained, these tour guides are different from regular tour guides in that they are always available to you, but you don't need to feel rushed from exhibit to exhibit. This is a self-guided tour in which you can do the Bodies Revealed in 45 minutes, or in as long as 3 hours. The "body professionals" are simply on hand to approach for questions, explanations and further lessons on the human anatomy.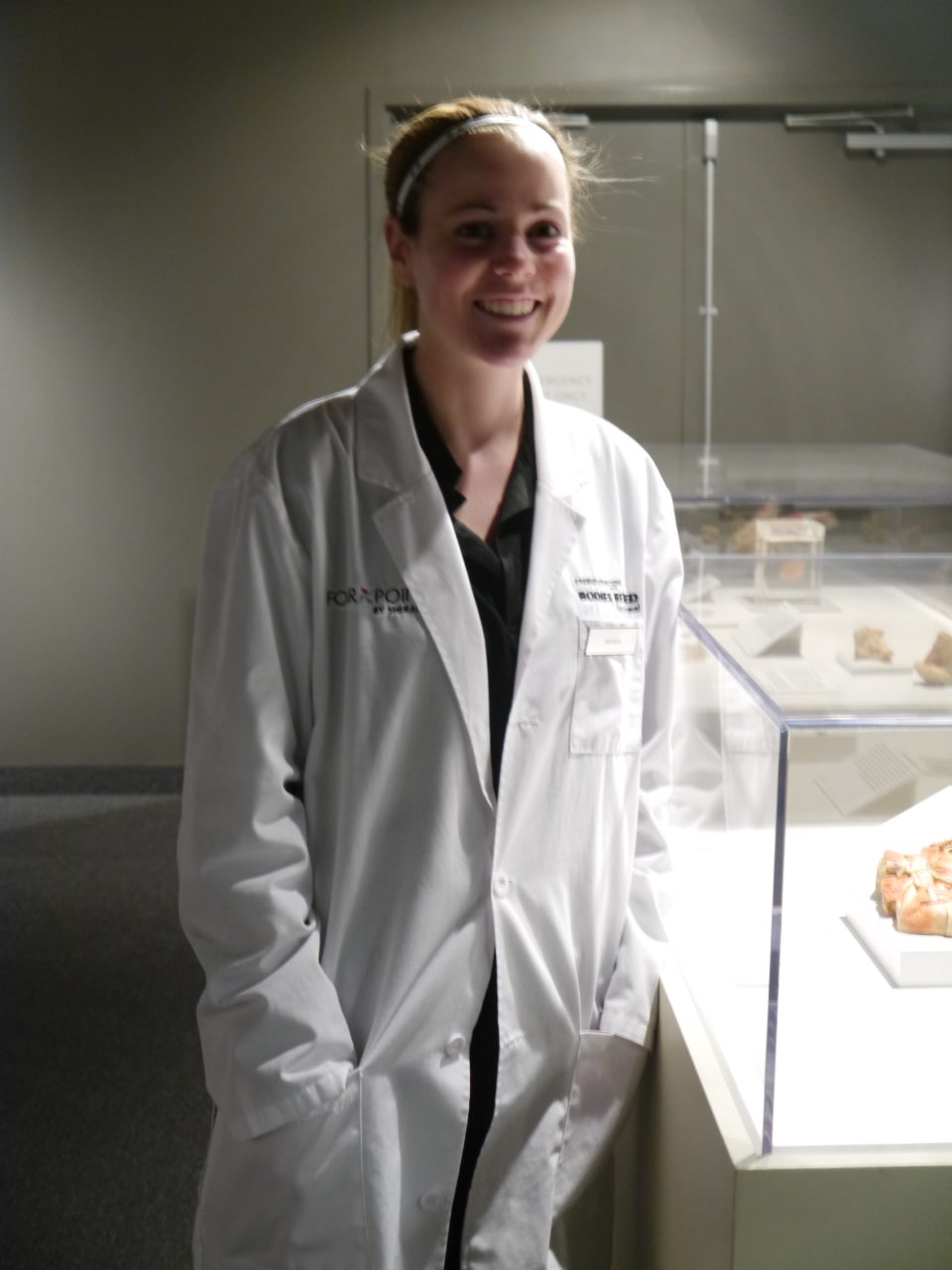 Pictured Above: My "body professional" on hand for my tour yesterday. Friendly and informative!
If you are a smoker OR if you know a smoker that needs an intervention, there is a room entirely devoted to the effects of smoking to the lungs. You will see for yourself a real human lung, in all its entire blackened state, put on display. This room is known to legitimately make a lasting impression as there is a case to dispose of your cigarettes in the center of the room. I must have seen 20 different varieties of brands of cigarettes in this case, so you know it makes an impact on the smokers out there.
Called "polymer preservation" the human tissue in each exhibit is permanently preserved using liquid silicone rubber, ensuring that the specimen that will not decay.
The Bodies Revealed Exhibition is open now, 7 days a week, through to the Summer. Regular admission is $35, and locals can get a group rate of $20. For further information of the exhibit, including tickets and groups rates please click here or call 905-357-1346.
Currently, Linus Hand stated that the hours of operation are from 10:00am to 10:00pm, but hours vary depending on the season. Please call the phone number above to verify the opening and closing times of the date that you wish to visit.
BODIES REVEALED: Four Points by Sheraton Niagara Falls 6455 Fallsview Blvd Niagara Falls, ON L2G 3V9 905-357-1346
The Niagara Falls Review did a news article on the Bodies Revealed Exhibition. Read it here.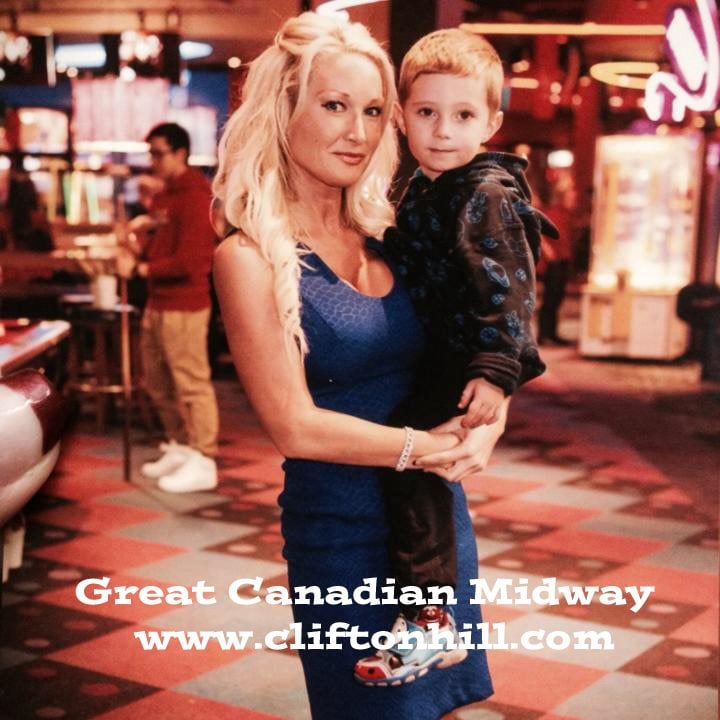 Christine Lynn
clynn@cliftonhill.com
Facebook: www.CliftonHill.com/fb
Twitter: www.CliftonHill.com/twt
Google+: www.CliftonHill.com/gplus
Pinterest: www.CliftonHill.com/pin
Instagram: @cliftonhillfun
— clynn